Bringing Human Connection Back to Management
Presented by: Dr. Jeff Smith, Shannon Ferguson, and Libby Mullen-Eaves
Thursday, November 12, 2020
1:00 pm CT
What are people saying about BizLibrary webinars?
"This webinar fit perfectly with current topics being reviewed and trained in our company."
- Jennifer L
"The presenter was great. I wish every webinar I attended was this interesting. The presenter made it very exciting."
- Heather E
When communication at work consists of mostly IM messages, video chats, and emails it may be difficult for your managers to generate connection with their employees. But creating genuine human connection within the employee and manager relationship is vital to the success of your organization. During this webinar, you'll hear from Shannon Ferguson, Head of People at Blueboard, Dr. Jeff Smith, Director of Best-Self Academy at 15Five, and Libby Mullen-Eaves, Senior Director of Talent Development at BizLibrary on how they built stronger connections and improved organizational well-being. How did they do it? The simple answer is they built company cultures and develop their managers with a human-first mindset.
During this interactive webinar, you'll learn:
The power of 1:1s and how to make them action-oriented and meaningful
How to develop a manager training program that will assist in improving connection with their employees
Strategies that will help managers master three important skills: emotional intelligence, coaching, and active listening
How to use recognition as a powerful tool for empowering managers to celebrate their team
Real stories of how three organizations have seen success with human-first mindsets
PRESENTERS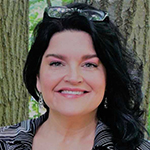 Libby Mullen-Eaves
Senior Director of Talent Development & Culture
BizLibrary
Shannon Ferguson
Head of People
Blueboard
Dr. Jeff Smith
Director of Best-Self Academy
15five
FAQ
Q. What platform do you use for your webinars?
A. We use ON24 as our webinar platform.
Q. Do I need to download anything to attend?
A. No, ON24's interface does not require a download. You'll just need to make sure you have Adobe Flash enabled and for best results, close down any extra browser windows.
Q. How do I listen in to the webinars?
A. To listen in, you will need a pair of headphones or computer speakers. We do not provide a dial-in number for attendees.
Q. How early can I join the webinar?
A. The webinar room will open 15 minutes before the webinar starts.
Q. Do you recommend a certain browser to watch the webinar?
A. After 3/21/20, ON24 will not support Internet Explorer. We recommend using a supported browser, such as Microsoft Edge, Google Chrome, or Mozilla Firefox to view the webinar.
Q. Do you offer credits for your webinars?
A. Yes, most of our webinars are approved for one hour of HRCI and SHRM general credit. In order to be approved for credits, you must attend at least 50 minutes of the webinar.
Q. How do I know if the webinar is approved for credits?
A. If a webinar is approved for SHRM or HRCI general credits, the registration page will have the SHRM and HRCI badges at the bottom of the page. If you have any questions regarding credits, email kmiller@bizlibrary.com.
Q. How will I receive my HRCI and SHRM certificate?
A. If you have attended for 50 minutes of an approved webinar, there are a few ways you can obtain your certificate. First, you can download the certificate from a widget in our platform. If you forget to download the certificate during the webinar, an email will be sent with the certificate about 2 hours after the webinar is complete.
Q. If I'm not able to watch the webinar at the live time, can I watch it later?
A. Yes! We understand that you might not be able to watch the webinar at the live time, so we offer our webinars on demand. On-demand webinars are available up until 12 months after the initial live webinar date.
Q. What if I am having trouble accessing the webinar?
A. The webinar room will open 15 minutes before the live time. If you are still having issues attending, email kmiller@bizlibrary.com.

BizLibrary is a credit provider for HR Certification Institute (HRCI) and for the Society for Human Resource Management (SHRM). Viewing this webcast in its entirety qualifies for a recertification credit hour (general credit) for SHRM and HRCI. For more information visit our accredited content page.