Help New Managers Feel Like Pros in
No Time
A recent study by SHRM found that 50% of employees felt their work performance would improve if their manager received more leadership training. Developing new leaders isn't easy, but with BizLibrary, you can help them gain the confidence and skills necessary for their new role.
Get Started with BizLibrary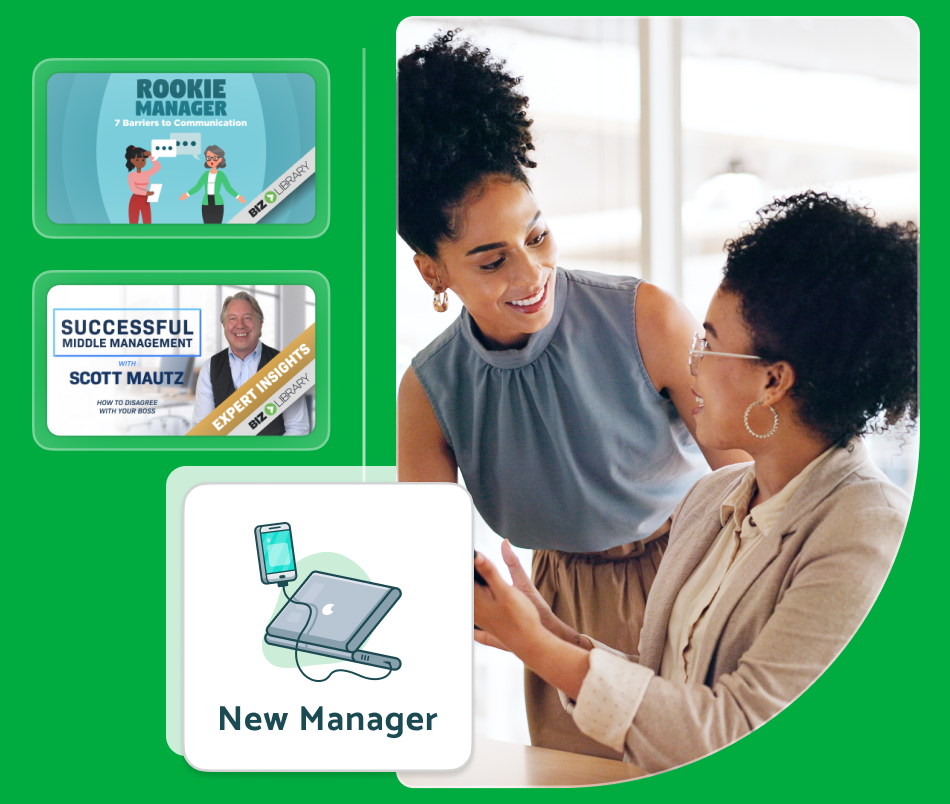 Our Key Topic Areas for
New Manager Training Programs
Fundamentals of Management
Discover your management style
New manager pitfalls & opportunities
Creating a fair & equitable workplace
Coaching employees for performance & growth
Maintaining wellness amidst new responsibilities
Delegation, Feedback, and Communication
Understanding what it means to lead a team
Becoming an effective communicator
Do's and don'ts of delegation
Giving constructive feedback
Conversations, Reviews, and Conflict
Assessing, evaluating, and strategizing employee performance
Facilitation and strategy of difficult conversations
Strategies for addressing conflict in the workplace
Check out our best-practice playbook for new manager training
Get the step-by-step guide on how we'll help you build your new managers into high-performing legends
Setting New Managers Up for Success
from Day One
Trusted Content from Management Experts
BizLibrary's Expert Insights series includes content hand-selected for employees new to management. Kevin Eikenberry's From Bud to Boss and Scott Mautz's series on new leadership are perfect for helping new managers acclimate to their role.
Meet the Experts
Live Cohort Learning for Max Engagement
Struggling to set a solid baseline or create a framework for your first-time managers on "what a leader is" in your organization? Our expert-led, live coaching academies allow you to upskill your managers on key leadership principles in a cohort environment.
See BizAcademy
Customized Learning Paths
Leverage the power of AI to create customized learning paths for new managers so they can excel in their position even without prior experience. BizSkills also allows managers to assess their new reports' skills and helps provide even further opportunities to grow.
Explore BizSkills
Results Right Away
Our seasoned Implementation and Client Success Teams will help you build a custom program from our best practice blueprints (including pre-written templates and activities), so you can successfully launch in less than 90 days and start seeing those results you came to us for.
How We Launch Programs
[BizLibrary] has provided our managers with the feeling that we care about them; not only about their professional growth, but their personal growth as well. And the platform caters to both of those, so that's been a positive for us.
Clare Gilligan
Gilligan Company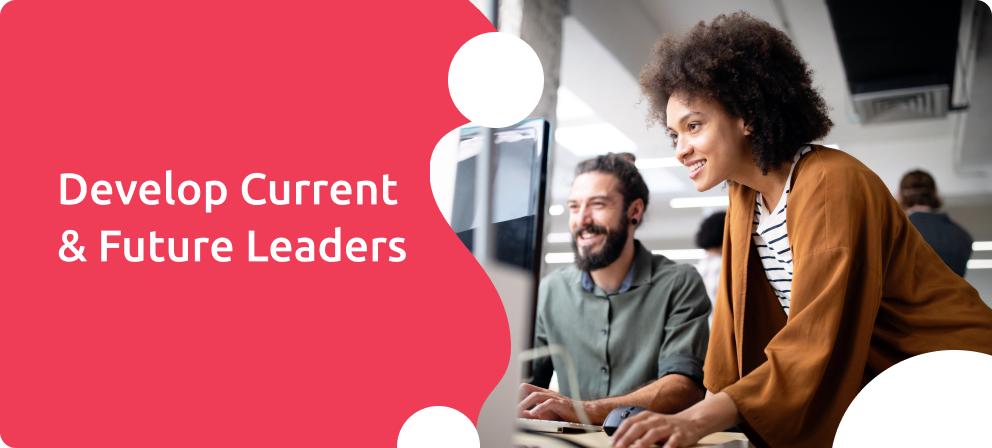 Gilligan Launches New Leadership Program to Increase Employee Retention and Internal Promotions
Gilligan was looking to better support their general managers and with over 100 of them spanned across multiple states they needed to find a solution that would allow everyone to access the same training no matter where they were located. BizLibrary stood out as their first choice because of our capability to offer a consistent framework with short and very engaging content on a variety of soft skills and management skills.
Read the Story
More Ways We Can Support Your Training &
Development Programs