Support Overall Employee Wellness with BizLibrary
You know it's in the best interest of your business to keep employees healthy and well – emotionally, physically, and mentally. Luckily, BizLibrary's solutions can give you the tools you need to help your workforce thrive inside and outside the office.
Get Started with BizLibrary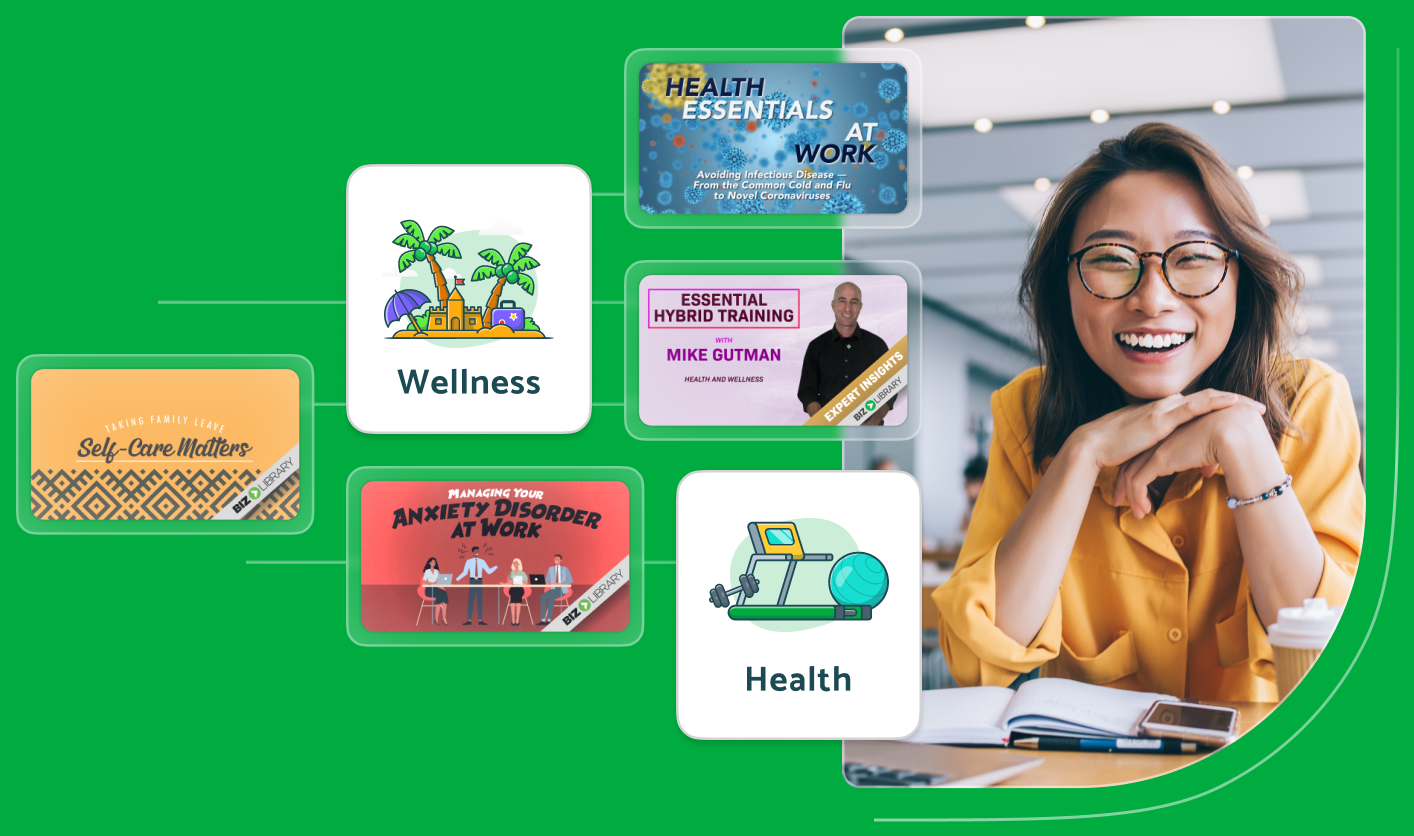 Our Key Topic Areas for
Employee Health & Wellness Programs
Physical Wellness
What is physical health?
Common misconceptions about physical health
Contributing factors to physical health
Practical methods of leading a physically healthy lifestyle
Mental Wellness
Contributing factors to mental health
Common misconceptions about mental health
Understanding mental illness and locating resources to help
Practical ways to lead a mentally healthy life
Emotional Wellness
Assessing where emotions are coming from and what to do when they feel overwhelming
Understanding how physical and mental health impact emotions
Strategies for processing emotions effectively in an appropriate environment
Team Check-Ins
What to do when someone is struggling with their mental, physical, or emotional health
How to create professional boundaries while creating safe spaces for those who are suffering
Manager Wellness
Personal self-care within each area of wellness
Leading by example - showing team members that wellness is a priority
Get the playbook on how to build an employee wellness learning program
If you're looking for a step-by-step guide on how we can help you bolster your employees' wellness, go check it out!
How BizLibrary Helps Build a
Healthy Workplace Culture
Impactful Content for Every Learner
Improve employee retention and create a psychologically safe workplace by providing your employees with curated playlists to help them manage stress, find happiness at work, and create a better work/life balance.
Browse Our Library
Wellness Content Led by Industry Experts
Give your employees access to quality educational content from industry experts like Stella Grizont and Debra Ohstrom. Boost morale and provide practical takeaways to encourage productivity and engagement.
Meet Our Experts
Best-Practice Program Assistance
Gamify your wellness program by providing employees incentives to keep up on their mental and physical health and complete learning initiatives in a fun environment. Learn how to keep it fresh with our best-practice playbooks and incredible support from our Client Success and Implementation teams!
How We Launch Programs
Pre-Built Curated Playlists
We have featured Learning Paths that can automatically serve up the latest and greatest health and wellness topics such as creating a safe workplace, cultivating wellness, and more. If you're looking for something super customized, you can always create your own learning paths with our Curriculum Builder feature within BizLMS!
Meet BizLMS
We really want our [employees] to be having these discussions with their team. Whether they're learning about meditation or sitting and doing an exercise - that they're really thinking about their sense of self. I think that makes them a better employee.
Todd Banik
US Eagle Federal Credit Union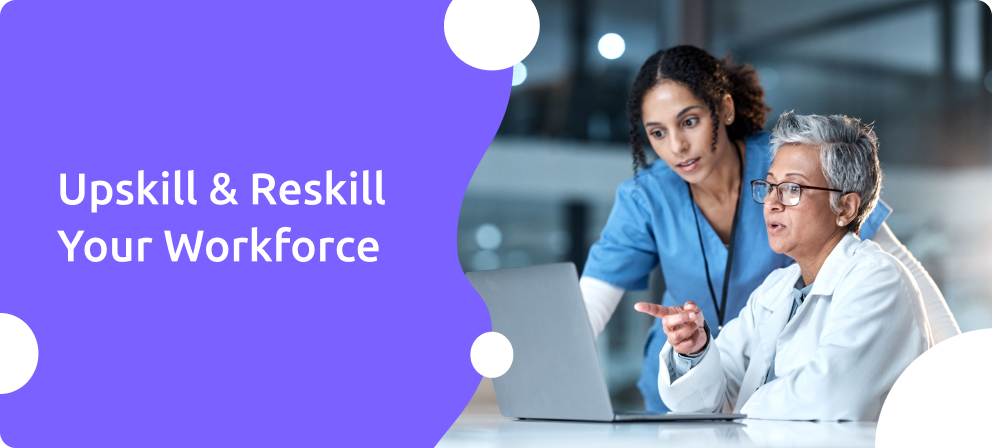 US Eagle Increases Internal Promotions Using BizSkills
US Eagle discovered BizLibrary in their search for training that was faster, lighter, more educational, and more engaging than their current provider. They landed on BizLibrary's product BizSkills to help provide their 300+ employees with personalized learning paths customized to their job roles and workplace development needs. Since implementing BizSkills and the BizLibrary Unlimited Collection into their organization, US Eagle experiences better business outcomes and improved employee retention.
Read the Story
More Ways We Can Support Your Training &
Development Programs