Create a Wow-Worthy Onboarding Experience
The first few weeks at a new job can set the tone for an employee's entire tenure. Our comprehensive approach to this crucial time will help you give new hires a customized onboarding experience they'll brag to their friends about.
Get Started with BizLibrary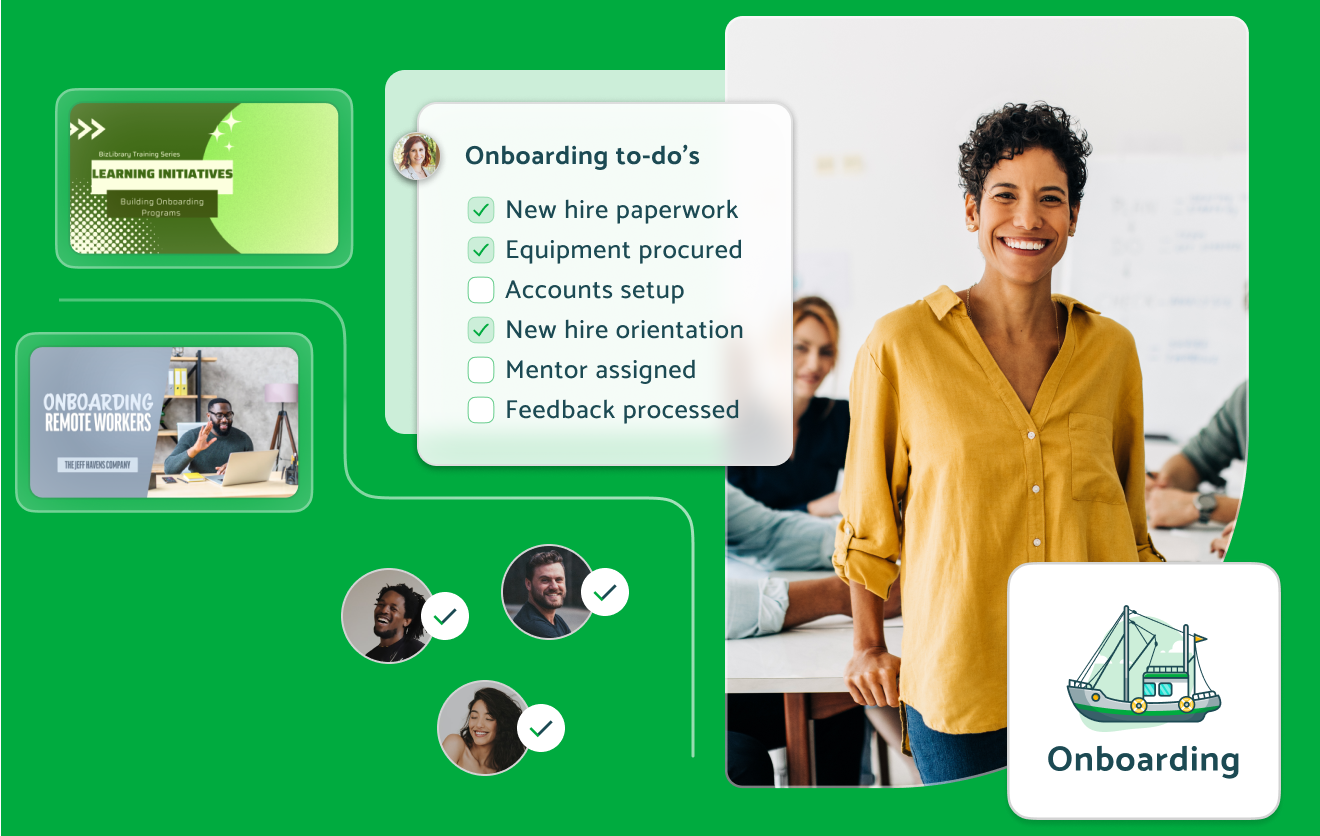 Our Approach to Building
Employee Onboarding Programs
Before They're Hired
Positioning your company as the best choice
Highlighting your benefits
Before They Start
Welcoming them to the team
Beginning their learning journey
Announcing their arrival
Their First Day
Introductory methods for remote, on-site, and hybrid teams
Elected benefits walk-through
Their First Week
Learning the company lingo
Managing their managers: defining the 1:1
Getting to know their new company, their coworkers, and their C-Suite
Their First Month
Meeting their team
Job-specific training
Software & technical training
Introducing the mentorship program
Their First Six Months & Beyond
Check-in with the new hire & their manager
Celebrating milestones
Mentee becomes mentor
We'll help you welcome your new hires in a way they'll remember
For a step-by-step guide, check out our playbook for all things onboarding!
Retain Employees with a Personalized
Onboarding Experience
Custom-made Experiences
Create a personalized experience within your onboarding program by tailoring our content library for your brand mission, vision, and values. Or – upload your own custom content to BizLMS for easy on-demand delivery.
Explore Our Content Library
Centralized Training
Use BizLMS's hybrid classroom feature to streamline and centralize training delivery, tracking, and reporting for your onboarding program, wherever your new hires are located.
See Hybrid Classroom
Built-in Progress
Create curated content paths with learning initiatives and track progress as your new employees complete onboarding, whether it's their first day or six months into their new role.
Track Progress from Day 1
Results Right Away
Our seasoned Implementation and Client Success Teams will help you build a custom onboarding program from our best practice blueprints (including pre-written templates and activities), so you can successfully launch in less than 90 days. Don't wait to retain new employees and create lasting connections!
How We Launch Programs
One of the things that really got us with the BizLibrary partnership is there was such an amazing implementation team and ongoing level of support that we had never experienced before with any other vendor that we had worked with.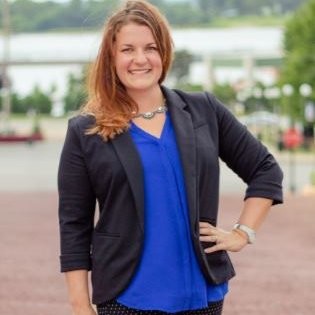 Michelle Matsche
Challenge Unlimited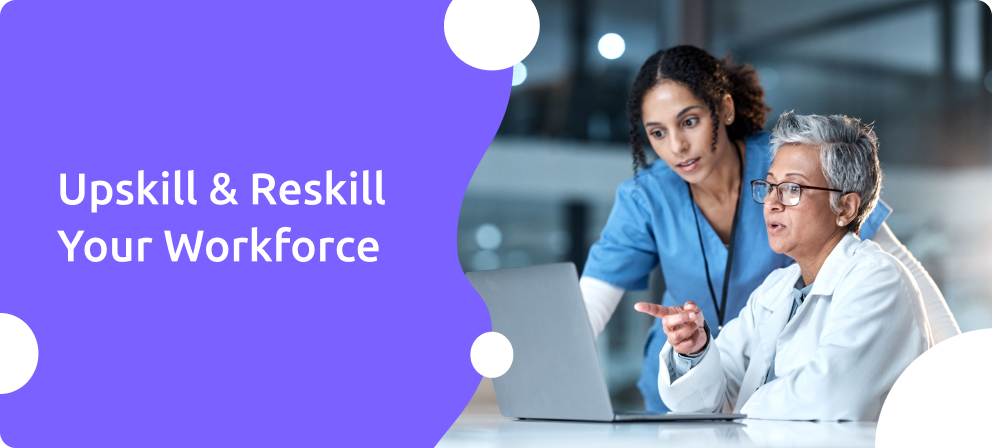 Challenge Unlimited Delivers a High Quality and Consistent Learning Experience with BizLibrary
From day one, employees are immersed in an onboarding training experience designed to showcase who Challenge Unlimited is, provide education surrounding serving those with disabilities, and assist with on-the-job training. The L&D team quickly realized that because of their organization's growth, they needed to shift onboarding from in person to virtual to save on travel and lodging expenses. Now, no matter where an employee is hired, they all "attend" the same training.
Read the Story
More Ways We Can Support Your Training &
Development Programs