Create a Culture
of Belonging with
BizLibrary
Diversity, equity, and inclusion should be more than just corporate buzzwords in the workplace. Creating an environment where all of your employees feel seen and heard takes effort – and luckily BizLibrary is right there to help you dive in with meaningful and impactful programs to make a difference.
Get Started with BizLibrary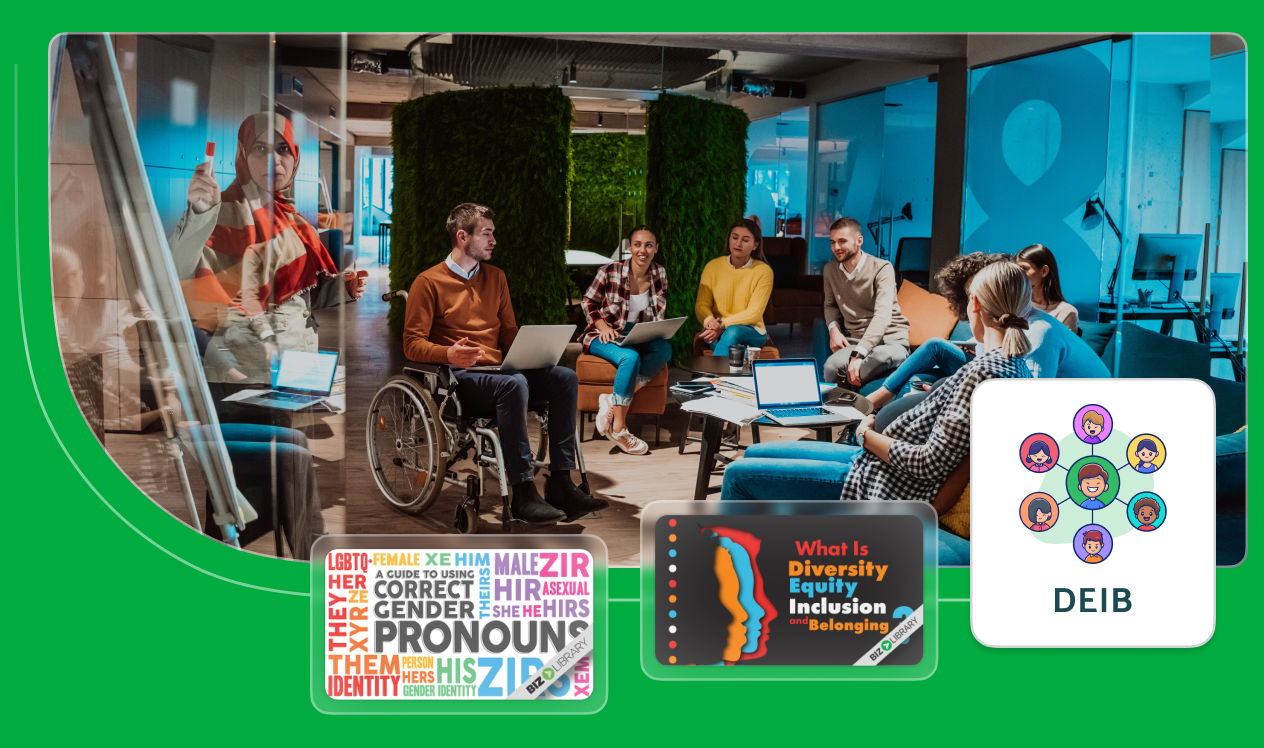 Our Key Topic Areas for
DEIB Programs
Understanding DEIB in the Workplace
Protected classes such as gender, sex, religion, race, sexual orientation, and age
Neurodiversity at work
Accessibility measures
Addressing Bias and Microaggressions
Distinguishing between biases, stereotypes, prejudices, and discrimination
Identifying and addressing implicit or unconscious biases
Recognizing and combatting microaggressions
Creating a Culture of Belonging
Showing up as an ally to underrepresented groups and protected classes
Reporting inappropriate behavior
Defining inclusion and belonging in action
How a culture of belonging and an inclusive mindset benefits organizations
Check out our playbook on building a DEIB learning program
Get the step-by-step guide on how we'll help you create a culture of inclusivity with learning and development that works
Put DEIB into Action with BizLibrary
Take Your DEIB Programs Beyond the Basics
BizLibrary offers hundreds of courses on the latest topics and components of building an inclusive culture such as neurodiversity in the workplace, pronoun usage, overcoming generational differences, and more.
View Our Inclusivity Playlist
Hold Meaningful Conversations in BizLMS
Track course completion and create key initiatives with BizLMS. Host employee forums & facilitate discussions directly in the training platform with BizLMS's HybridClassroom feature to ensure that learners get the most out of your training initiatives.
See Hybrid Classroom
Empower Leaders to Be the Example
Set the tone at the top by enrolling your leaders in BizLibrary's live cohort learning course on Inclusive Leadership. This four-week course is expert-led and sets leaders up for success when it comes to creating inclusive cultures.
Explore BizAcademy
Get Expert Program Assistance
Our seasoned Implementation and Client Success Teams will help you build a custom program from our best practice blueprints (including pre-written templates and activities), so you can successfully launch in less than 90 days. Our Client Success team will take it from there to provide you with support every step of the way.
How We Launch Programs
One of the things that really got us with the BizLibrary partnership is that there was such an amazing implementation team and ongoing level of support that we had never experienced before with any other vendor we had worked with.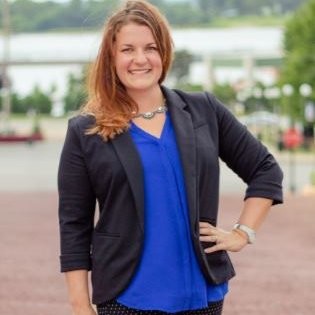 Michelle Matsche
Challenge Unlimited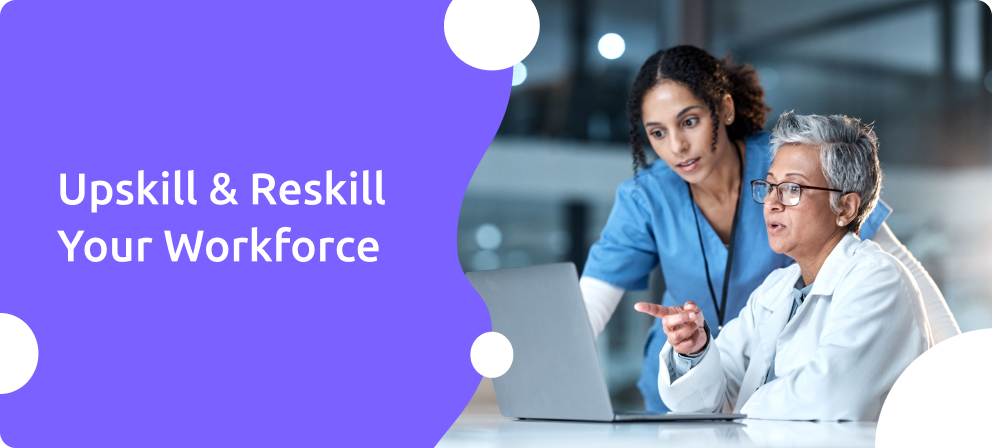 Challenge Unlimited Delivers a High Quality and Consistent Learning Experience with BizLibrary
Challenge Unlimited's mission is to provide opportunities to individuals with disabilities. Because of this, having off-the-shelf content that educates their employees on how to serve those with disabilities was of the utmost importance. Additionally, they also employ individuals with disabilities, so having a partner that provides accessible training options was a non-negotiable. By ensuring development opportunities are offered to every employee in a consistent way, they're building a culture of continuous learning.
Read the Story
More Ways We Can Support Your Training &
Development Programs