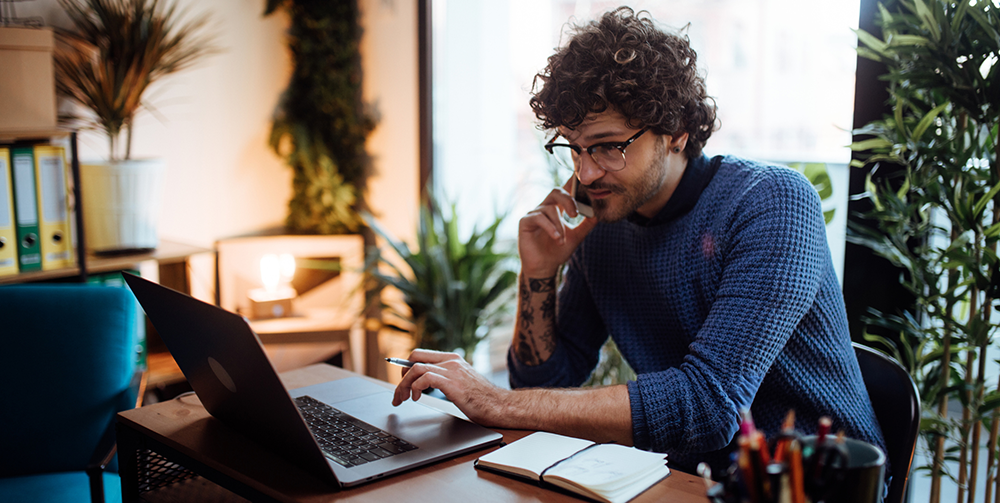 Whether it's because of a global pandemic or as a recruiting mechanism for top talent, workplaces are increasingly embracing remote work options.
As more organizations observe and leverage the multiple benefits of remote work, there are sure to be several challenges these organizations encounter. Here's everything you need to know to ready your organization for remote work!
Benefits of Remote Teams
While the benefits of working from home are immediately clear for employees, including no commute and the ability to choose a schedule that suits them, the advantages for employers are not always so apparent.
First, Owl Lab's 2019 State of Remote Work report found that employees who work remotely are 13% more likely to stay with a company for more than five years than onsite-workers. This figure has major ramifications for employers: replacing employees can be quite expensive – a 13% decrease in annual turnover could easily translate to hundreds of thousands in savings.
This in turn boosts a big employee want: work-life balance.
Remote work impacts recruiting effort as well – by not restricting your candidate pool to a geographic area where you have offices, you expand your candidate pool. You can hire people that live further away, opening doors to talents, skillsets, and people that were out of your reach before.
Autonomy is another benefit to remote work.
Employees can work how and when they want in an environment that suits them. Some may like a tidy office while others like the comfort of a couch or the buzz of a co-working space.
Contrary to what many believe, working remotely boosts productivity. A study done by Stanford University shows that working from home yields a 13% performance increase, which included more minutes worked and more work completed in those minutes.
To see more benefits on remote work, dive into these articles and reports.
Challenges of Remote Teams
Managing a team in person is hard enough, but when they are spread miles and miles apart, it can be inherently more difficult.
You might find that communication becomes a struggle. By not meeting face-to-face, the chance for miscommunication increases and you lose the ability to read people and notice non-verbal cues.
Developing trust and a relationship with your remote employees may also be a hardship.
If a remote employee feels that they are only there to check tasks off a list, they won't develop trust with managers or loyalty to the company.
To combat this, leverage your software! Zoom, Skype, and Microsoft teams all have powerful capabilities for virtual one-on-one and group meetings, and allow your managers to keep employees engaged.
Your training program is a great tool for engaging employees as well.
Assigning virtual training can lead to discussions, skill improvements, and create uniform experiences across your organization, regardless of boundaries.
Another hurdle of the remote workforce is cybersecurity.
With a dispersed team, there are many mobile devices joining your network, which in turn could open your company up to cyberattacks or hackers.
Even when working remotely, your employees need to be trained. Since they are not physically in the building with you, classroom training becomes a moot point. It can also be difficult to know that all employees are getting the same training across the board.
Addressing the challenges is hard, but we have compiled a few links to help you on your way.
Training a Remote Team
Online training can be a great resource for overcoming some of the challenges associated with a distributed and remote workforce.
Communication training specifically can help your employees deliver better results, and dispersed workforces can be unified through training, creating a seamless experience for customers no matter where they are.
Diving into compliance training can help employees know how to keep themselves, data, and workstations safe from cyberattacks.
Check out a few of our resources regarding training your remote workforce.
How to Support and Manage a Remote Team
With more and more companies offering remote work, managers will need to adapt to make the best working conditions for everyone on the team.
As a leader, you will need to see the benefits and challenges to having virtual teams and adapt your management style to address them. There are things that you as a leader can do to manage well while also making your employees feel connected and supported.
Set clear expectations. Everyone has different speeds, environments, and ways in which they work. It is important for you to set examples and clear expectations from the get-go.
Set up daily check-ins.  Whether it is on a phone call, video chat, or chat messenger, being able to establish one-on-one or group contact with your employees will let them know that you are available and can answer any questions that arise.
Establish rules of engagement. Determine how each communication tool is best used for your company and then make sure employees know when to use each one. Maybe chat messenger is better for quick or urgent thoughts and video is better for group check-ins.
Allow for social interaction. Being able to chat with peers about all sorts of things is a beneficial part of being in the office. Employees that have been recently transitioned to remote work may desire this interaction more than most. A great way to incorporate this is to allot time at the beginning of your calls to allow for non-work discussions. This will help reduce feelings of isolation and bring a sense of belonging.
Provide emotional support. Especially considering the global pandemic and those recently transitioned to remote work, being available to offer emotional support will help when employees are feeling stressed or alone. Simply checking in and listening can help you understand how they are coping with the change.
For further tips, check out these additional resources:
For managers to effectively engage remote employees in the organization's mission and values, they need to be excellent communicators, understand how to build trust online, and help their team to continually develop their skills.