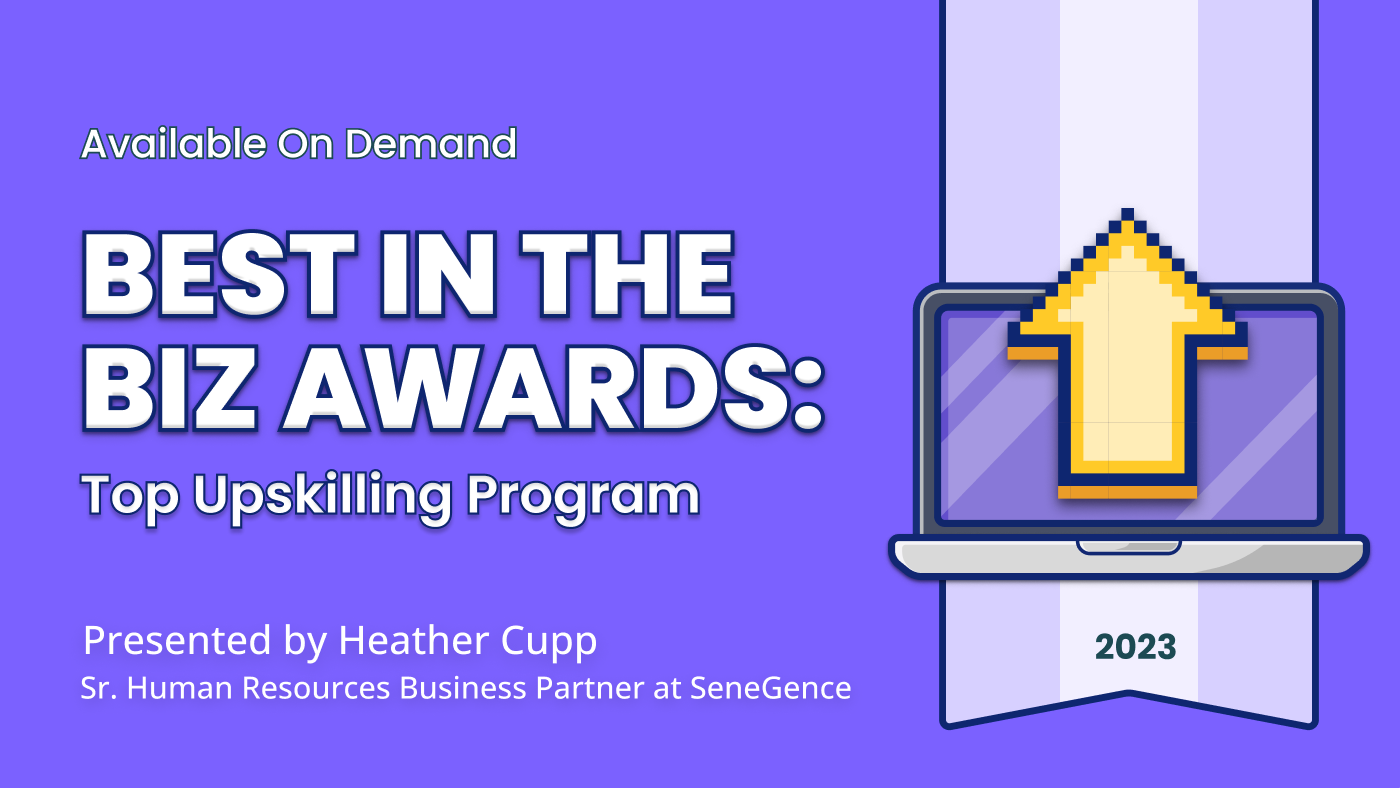 Best in the Biz Awards: Top Upskilling Program
Thursday, Aug. 17, 2023, 1:00 pm CT
It's all about delivering the right skills training to the right people at the right time. 
Giving employees the opportunity to grow and expand upon their skills is one of the biggest benefits an employer can provide their employees. By offering training that allows employees to dive deeper into skills they'd like to gain or improve upon, companies can better their chances of filling open positions internally and can motivate their employees to take control of their own professional development. 
BizLibrary is thrilled to be joined by SeneGence, our Best in the Biz: Top Upskilling Program award winner, to discuss how their upskilling program has contributed to an increase in internal promotions, higher employee motivation, an improved learner utilization rate, and positive feedback from their learners.  
Heather Cupp, Senior Human Resources Business Partner at SeneGence, will walk us through: 
How SeneGence determined the growing need for upskilling

 

How they gained leadership buy-in

 

The process of building and launching the program

 

Key components of measuring success

 

Challenges they overcame and advice for anyone trying to launch a similar program

 
Brought to you by your presenters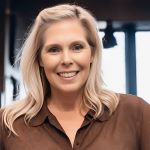 Heather Cupp
Sr. Human Resources Business Partner
SeneGence
Heather's expertise in instructional design and curriculum development has resulted in engaging and effective learning programs that drive measurable results. Heather has the fun and exciting mandate of transforming L&D for SeneGence. She's building a future-focused learning culture to help her colleagues thrive in a changing, dynamic workforce. She uses design thinking and Agile concepts to brainstorm, organize, prioritize and then simplify the approach. Her L&D programs have resulted in a YoY increase in participation of 46.17% in 2023, on top of a 86.47% increase in 2022. A seasoned learning & development professional and avid change champion, she has worked with a variety top global and US-based companies to plan, design and implement major change initiatives, learning strategies, and other strategic workforce planning and projects. Heather is a PHR® Certified Professional in Human Resources and Certified Director of Safety. And when she's not working or volunteering, you'll find her painting nature's beauty on a canvas, camping or kayaking in the wilderness or curled up with a good book.


BizLibrary is an approved credit provider for HR Certification Institute (HRCI), the Society for Human Resource Management (SHRM-SCP® or SHRM-CP®), ATD Certification Institute (CPTD/APTD), and Training Industry (CPTM). Viewing this webcast in its entirety qualifies for 1 recertification credit hour towards each credential. Learn more on our accredited content page.
FAQ
Q. What platform do you use for your webinars?
A. We use ON24 as our webinar platform.
Q. Do I need to download anything to attend?
A. No, ON24's interface does not require a download. You'll just need to make sure you have Adobe Flash enabled and for best results, close down any extra browser windows.
Q. How do I listen in to the webinars?
A. To listen in, you will need a pair of headphones or computer speakers. We do not provide a dial-in number for attendees.
Q. How early can I join the webinar?
A. The webinar room will open 15 minutes before the webinar starts.
Q. Do you recommend a certain browser to watch the webinar?
A. After 3/21/20, ON24 will not support Internet Explorer. We recommend using a supported browser, such as Microsoft Edge, Google Chrome, or Mozilla Firefox to view the webinar.
Q. Do you offer credits for your webinars?
A. Yes, most of our webinars are approved for one hour of HRCI and SHRM general credit. In order to be approved for credits, you must attend at least 50 minutes of the webinar.
Q. How do I know if the webinar is approved for credits?
A. If a webinar is approved for SHRM or HRCI general credits, the registration page will have the SHRM and HRCI badges at the bottom of the page. If you have any questions regarding credits, email kmiller@bizlibrary.com.
Q. How will I receive my HRCI and SHRM certificate?
A. If you have attended for 50 minutes of an approved webinar, there are a few ways you can obtain your certificate. First, you can download the certificate from a widget in our platform. If you forget to download the certificate during the webinar, an email will be sent with the certificate about 2 hours after the webinar is complete.
Q. If I'm not able to watch the webinar at the live time, can I watch it later?
A. Yes! We understand that you might not be able to watch the webinar at the live time, so we offer our webinars on demand. On-demand webinars are available up until 12 months after the initial live webinar date.
Q. What if I am having trouble accessing the webinar?
A. The webinar room will open 15 minutes before the live time. If you are still having issues attending, email kmiller@bizlibrary.com.