Online Sales Training
that Improves Your Team's Results
See the Impact Sales Training Can Have on Your Business
Are your sales metrics where you want them to be? Or is your business struggling to turn prospects into satisfied customers?
Perhaps your metrics are looking good now, but as your company grows, so do your goals for sales results.
In today's world, selling products and services is becoming more and more difficult as consumers' options increase exponentially, competitors pop up out of nowhere, and prospective customers can research and make a decision before ever engaging with your sales process.
This is why it's so important for employees to be on top of their game when interacting with prospective and current customers. Customer satisfaction ratings are now one of the top determinants of how well your company performs, and those ratings and testimonials can be found within seconds online.
Providing high quality, online training can do wonders for your customers' satisfaction, but it can also make all the difference for employees' satisfaction. When your reps can easily access engaging training lessons, they become more confident in their roles and excited about how they can help prospects and customers.
That's when you gain a strong advantage over your competitors – when employees are engaged and customers are delighted with their experience working with your company.
What Drives Employee Engagement
Sales roles require a high degree of motivation and determination, so if your employees are disengaged at work, you better believe it's affecting your sales numbers. Check out this infographic to learn the elements required for employees to be engaged in their roles – they may be different than you think!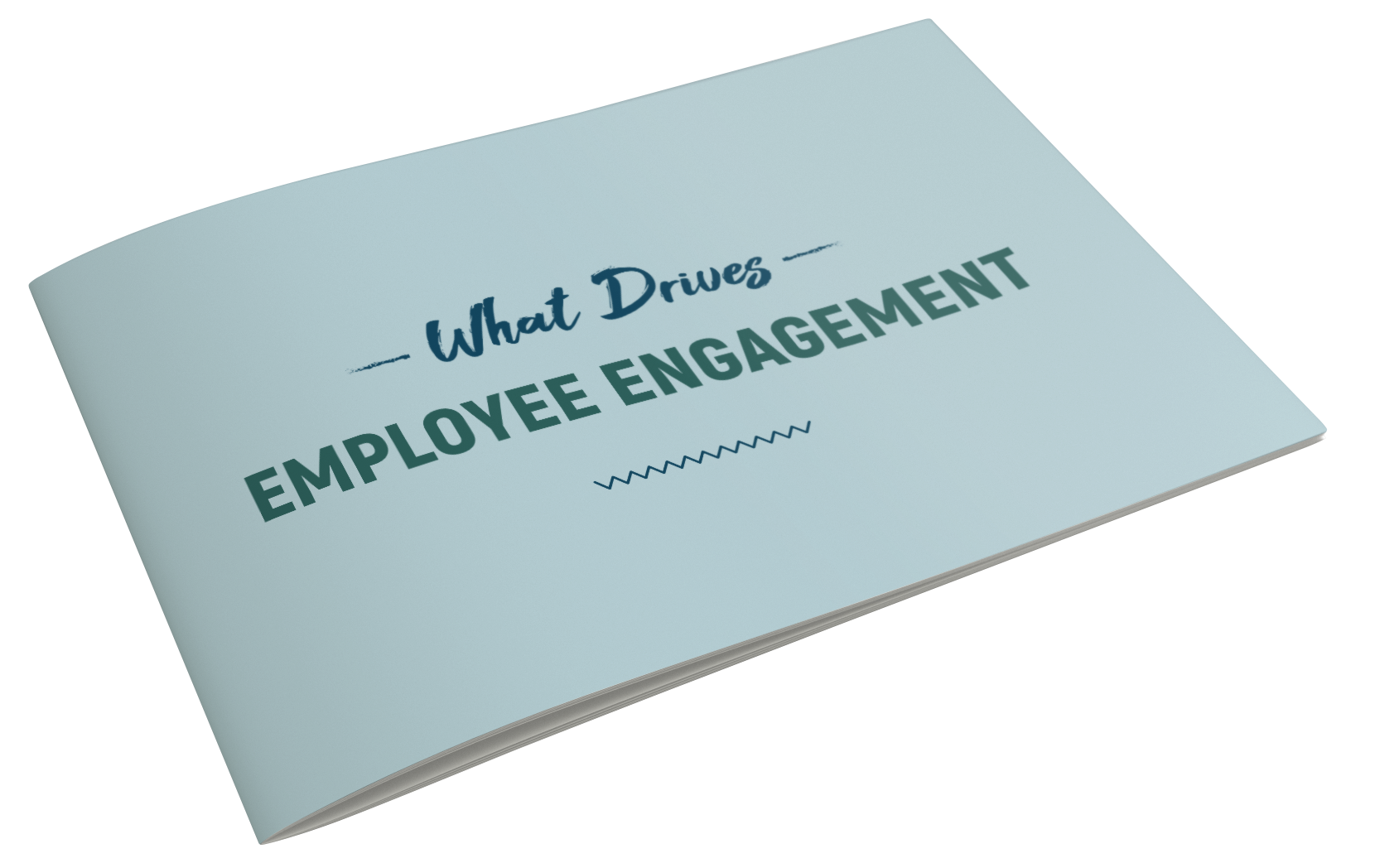 Sales Results Fall when You Skip Training Your Team
Every one of your reps needs to understand how to best engage prospects and convey the value they'll receive from using your products or services.
If you're not providing thorough training on the sales process, understanding the buyer's mentality, or improving soft skills for a better experience, then don't be surprised if your sales results aren't where they should be.
These are just some of the ways your employees can lose prospects if they don't receive high quality training:
Reps do more talking than listening
They don't know the right questions to ask
They let the prospect steer the conversation
They don't understand the prospect's pain points
The value proposition falls flat
The prospect feels pressured rather than engaged
Sales managers fail to provide effective coaching
If you're ready to see more prospects moving down the sales funnel, more deals closing quicker, higher customer satisfaction rates, and increased revenue, then its time to see how online sales training can help you get there.
What It Takes to Be Successful in Sales
Some of your employees probably seem like they were born to be in sales, while others struggle to keep up. There are certainly people who naturally excel in sales roles, but that doesn't mean those are the only people you should have in your sales department.
The right training can quickly turn your average performers into high performers who continually improve over the long-run, rather than relying on natural gifting alone.
But what does it really look like to be a high performer in sales? Here are the main attributes your training program can enhance with employees in sales:
Customer-First Mentality
Sales reps have to be motivated by helping prospects and customers succeed. They provide feedback to the company about unmet needs with products or services, so the company can improve sales by better meeting customer needs.
Active Listening
High-performing sales reps ask the right questions and then listen fully to prospects' answers. Through active listening, they facilitate two-way conversation and don't make assumptions about what the prospect is looking for.
Emotional Intelligence
As businesses increase use of technology-based service and artificial intelligence, your employees' emotional intelligence becomes a crucial differentiator in how prospects experience the sales process. Human connection will never be outdated, and successful reps understand that well.
Quick Problem Solving
High performers also understand that their work all comes down to solving problems. Building connections requires building trust, and that comes from finding solutions to prospects' and customers' challenges.
Thorough Knowledge of Products and Services
To find those solutions quickly, sales reps need to know your company's offerings backwards and forward. Keeping them up to date with product training is the easiest way to boost your sales results.
Desire to Delight
For your sales reps to truly delight prospects, they need the freedom to make decisions that will keep the prospect happy, even if it's at your company's expense. High performers know how to do this well, so the small expense to your company turns into a highly valuable increase in Customer Lifetime Value.
Customer Focus
This guide will walk you through how to create a customer-first mentality in your organization. It'll help you get all your employees on board with making prospects and customers feel important, and meeting their expectations for high-quality service.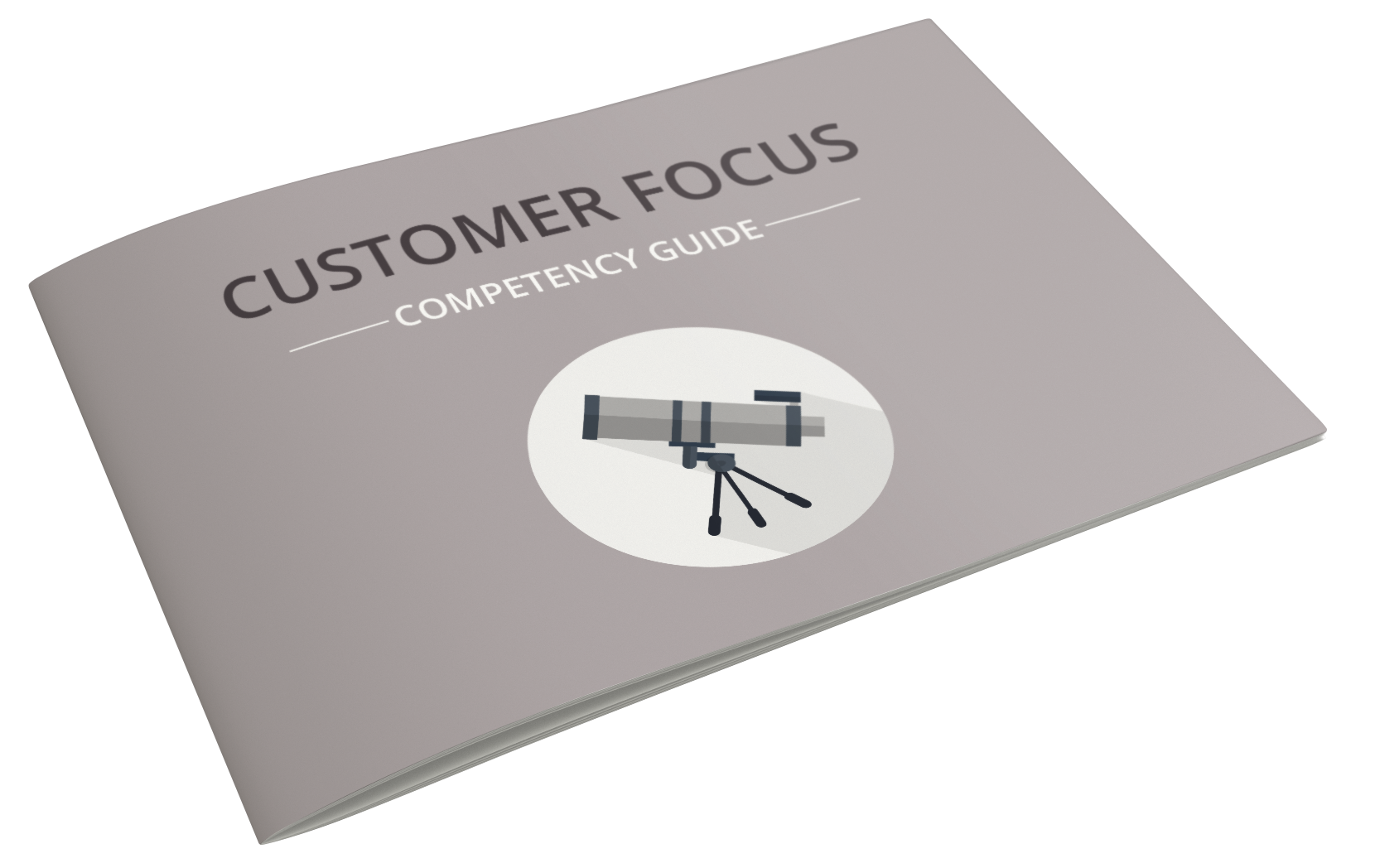 How to Bring Your Sales Team to Peak Performance
If you're sold on using sales training to improve business results, then let's look at what a focused training program should cover. These are the main elements to include in your training:
The Sales Process
Use consistent training in this foundational area of sales to ensure your teams are all on the same page with best practices and understanding how your prospects move through the sales process.
Distance-Selling
There are specific techniques to optimize the sales process when it's done entirely through phone, email, or online communication. Make sure your reps are well-versed in:
Effective call notes and emails
Leaving great voicemails
Researching and qualifying prospects
Handling rejection
Working with contacts through multiple channels
Cold calling (if part of your model)
Buyers' Pain Points
This type of training helps sales reps ask questions to uncover and understand each buyer's pain points, so they can align their pitch and make product or service recommendations to address those needs.
Product Training
Providing training on your company's specific products and services seems like a no-brainer, but many companies fail to train seasoned reps on changes and updates to their offerings. Don't be one of those companies!
Cross-Selling and Upselling
Selling to existing customers is infinitely easier than convincing new customers to trust you. If you don't train employees how to effectively upsell and cross-sell your products and services, you'll miss out on a huge revenue stream.
Soft Skills Training
As we mentioned with high performers, soft skills in emotional intelligence and problem-solving, along with others like persuasion and influencing others, can make all the difference between closed-won and closed-lost business.
How Soft Skills Training Boosts Sales Growth
The art of selling is directly tied to the soft skills your reps put to use in every interaction with prospects and customers. If they're not continually developing and practicing their skills in active listening, problem solving, persuasion, etc., then your prospects will often end up going to your competitors for a better buying experience.
This ebook will show you why these kinds of skills are a crucial component of sales training, and how you can start helping your reps improve their numbers by building their soft skills.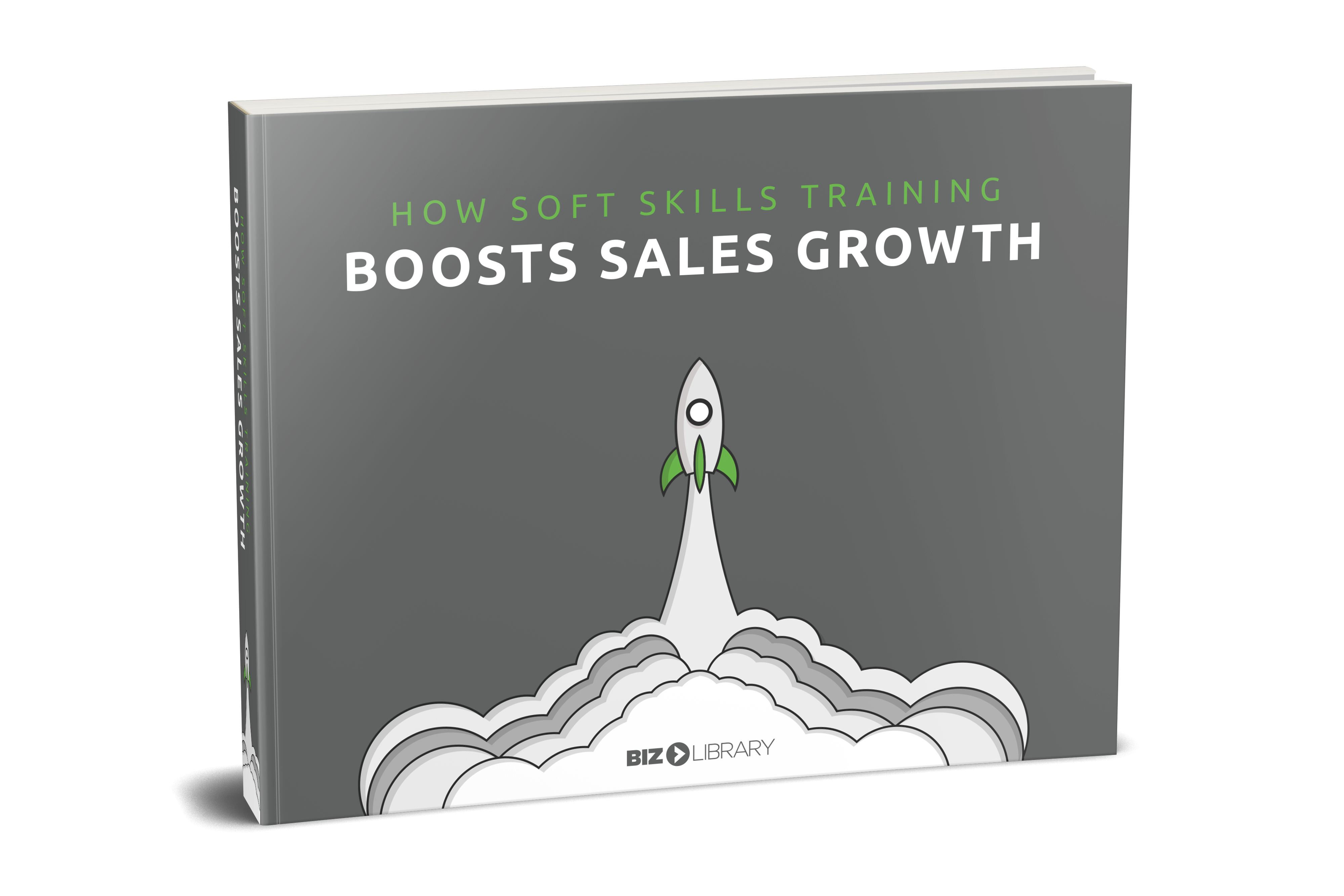 Online Learning to Meet the Needs of Your Modern Workforce
When trying to increase profit, the other half of improving sales is cutting costs. When it comes to your training program, this can be done easily by incorporating online sales training instead of relying on classroom sessions alone.
BizLibrary's online learning solutions are built to help you cut costs while boosting results. These are just some of the benefits of blending modern, online courses with in-person training:
Time & Money Savings
When you use an online, off-the-shelf library covering sales topics and skills, you can drastically reduce the amount of time and money spent on developing and delivering training.   
Engaging Microlearning
You no longer need to take employees off the job for an hour or more every time they take training. Microlearning videos fit right into their busy schedules and engage them in improving skills they can apply to their work right away.
On-Demand and Mobile Access
Your employees can now take training wherever they are, whenever they want. Online and on-demand access from any device, at any time,  means incredible flexibility with your training program. 
Grow Your Revenue with BizLibrary's Online Sales Training
Our online training library, The BizLibrary Collection, provides your sales teams with comprehensive video and interactive content. You'll find training for every area of development they need, along with curated learning paths of pre-selected content to guide them.
Interested in more than online sales training? Learn how you can use The BizLibrary Collection to deliver training on topics in leadership and management, customer service, compliance, software and IT, workplace safety, and more!
Ready to see our content? Check out a preview of our "Closing Sales with Confidence" video course here:
Learn how BizLibrary can help your team build sales skills to bring in more revenue – request a personalized demo of our online employee training solutions!