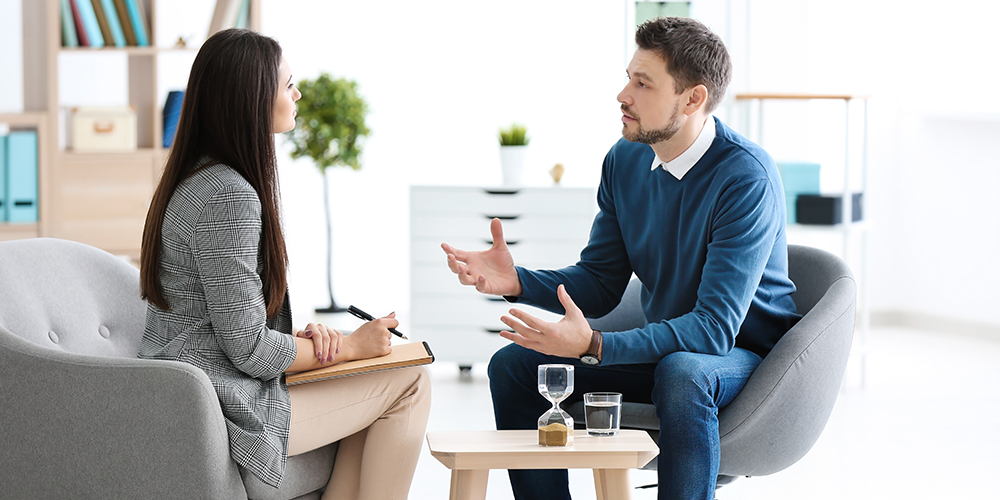 Here's a fact that probably won't surprise you: work is stressful. So stressful, in fact, that in a recent American Psychology Association survey, 61% of respondents said that work is one of their top five most common sources of stress.
If you haven't noticed stress affecting your workplace, you may be alone. In May 2019, the World Health Organization recognized "Burnout syndrome," a diagnosis defined as a "syndrome conceptualized as resulting from chronic workplace stress that has not been successfully managed."
The WHO goes on to say, "It is characterized by three dimensions: 1) feelings of energy depletion or exhaustion; 2) increased mental distance from one's job, or feelings of negativism or cynicism related to one's job; and 3) reduced professional efficacy."
This makes it clear that unmanaged stress, much of which is caused by occurrences in the workplace, is a serious detriment to your employees, hindering employee engagement, lowering morale, and impacting productivity.
Let's talk more about a key phrase in the WHO's definition of burnout:
Burnout is caused by "chronic workplace stress that has not been successfully managed."
This means that inevitably, burnout is caused by two situations: stress is either not managed at all, or it's managed poorly.
Thus, the way to overcome burnout, slow the pace of workplace anxiety, and improve mental health in your workplace, is training employees to recognize their own mental health issues, and manage their stress appropriately.
How Proactive Companies Reduce Workplace Anxiety
Burnout isn't the only way poor employee mental health can manifest itself in the workplace. The WHO estimates that depression and anxiety disorders account for about $1 trillion in global productivity every year!
For this reason, employers are much better off being proactive rather than reactive.
In Inc.'s 2019 Best Workplaces list, they write, "Based on a review of Inc.'s 2019 Best Workplaces, today's top employers are embracing a broad definition of 'wellness' and viewing stress as a health concern, rather than just a cost of doing business."
Unsurprisingly, these companies are looking at training first in an effort to improve employee mental health.
And also unsurprisingly, one of the first places to start your mental health awareness training is with your management team.
Laura Brednich, CEO of HR Company Store, told Entrepreneur, "Supervisors want to help, but because of all the laws surrounding HIPAA and privacy, they are not sure what they can and cannot say to an employee. By hosting [this] training, we provided them with the tools they need to help their team member appropriately."
While conducting difficult conversations is important, and a necessary skill for managers, it's often a reactive strategy.
SHRM outlines a few ways that managers can help employees proactively manage stress, including:
Encouraging employees to take stress management courses, or take yoga or meditation classes
Encourage employees to take regular breaks
Offer wellness programs like daily exercise, and pursue hobbies
Before we get into specifics about employee mental health training, let's talk about mental health days.
Encouraging Employees to Take Mental Health Days
Science says there are lots of good reasons to take a day off to recover one's mental health. Alison Ross, a psychologist and professor at City College of New York, told US News and World Report that employees should "carve out 'me time' that includes taking time to do something pleasurable. This can include taking a mental health day off from their job."
While these mental health days can be incredibly helpful, it's important to ensure that employees don't take advantage of policies to skip work.
The frequency at which mental health days are being taken can reveal something about the mental health of your employees, says Dr. Michelle Riba, professor of psychiatry at The University of Michigan.
Riba says, "Taking many days off on Mondays, for example, may be a clue to excess drinking or addiction problems after bingeing on the weekend, or stressors at home over the weekend that may be related to parents or children or other life issues."
Mental Health Awareness Training for Managers
Employees who don't know how to manage stress will inevitably burn out, and employees who do know how to manage stress will maintain higher productivity and performance by avoiding burnout.
Thus, it should be a priority for organizations who want to improve the mental health of their employees to provide training on stress management techniques.
One way to get started is to involve managers. In an article published by Forbes, corporate wellness journalist Alan Knoll writes, "Provide opportunities for managers to attend relevant training to support staff living with mental health problems and the well-being of all staff."
"There is a tendency in management to seek a one-size-fits-all solution, but the reality is that there are systematic differences in the way people act, think, and feel. Managers need to understand that every employee is different."
Teaching managers the risks of poor mental health and strategies to recognize situations that may harm employee mental health is a great start, but teaching employees how to manage their own stress will make the manager's job even easier.
Evaluating and Addressing Your Workforce's Mental Health
One way to get a reading on your overall workplace mental health is to monitor employee engagement. If you're not sure how to do that or where to start, be sure to read our free ebook, "Real Strategies to Improve Employee Engagement."
In the book, we recommend starting with an employee Net Promoter Score, or eNPS.
The eNPS is essentially a single question that asks employees (with anonymous results), "On a scale of one to 10, how much would you recommend this workplace to a friend?"
This data is valuable on its own, but when you segment the score, you start to see more telling data.
For instance, if a given department has a lower eNPS score than your company average, you might guess that employees in that department are under more stress than other departments. To dig further and find out if this is the case, you can use anonymous survey tools like Officevibe to get a better reading on the engagement and mental health of your workforce.
This gives you a great place to focus your efforts, but remember that each employee has different needs.
This is why a large library of online training content can be very useful for helping employees manage stress. Whether it's getting better at resolving conflicts, learning mindfulness, handling difficult conversations well, time management tips, giving presentations confidently, or something else, a variety of easily-accessible content helps your employees address their specific struggles.
The BizLibrary Collection contains all of these topics and many others related to employee wellness. It also includes microlearning videos designed to help HR and managers implement strategies to improve the overall mental health of their teams.
Click the play button to watch a one-minute clip from "Workplace Mental Health: Introduction."
With a holistic approach that makes employee mental health and well-being a priority among leadership, managers, and employees, you can avoid disastrous mental health issues like burnout, and improve the performance of your organization!