STChealth Mixes Hard and Soft Skills Training for Compliance and Team Growth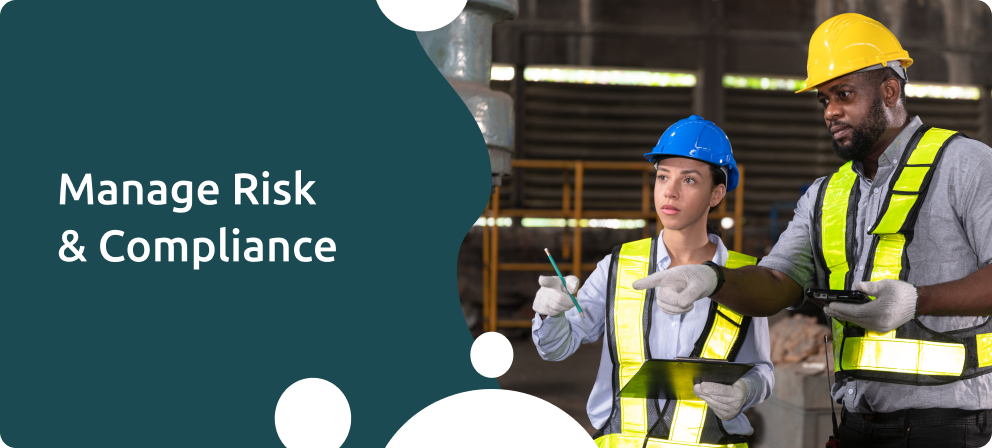 Company Size
165
Industry
Healthcare and Social Assistance
Use Cases
Compliance, Safety, Onboarding, and Elective Learning
Who Is STChealth?

STChealth uses vaccine intelligence to monitor, manage, and mobilize data for better decision-making and a healthier future. STChealth accomplishes this by facilitating public health information exchanges between the clinical care community and health agencies. By effectively merging and integrating care with public health population registries and event-based registries, they are able to predict, monitor, and influence outcomes.

Primary Challenge

STChealth needed a full online training solution to help facilitate multiple training programs, including HIPAA.

Results

Achieved 100% license utilization within BizLMS due to having the capacity to build out programs that promote professional and personal development.
The Hunt for a Learning Solution
Training and development professionals have a lot of initiatives on their plates. Running risk and compliance programs to pass audits and keep their employees educated on how to create a safe workplace is one important example. Facilitating annual performance reviews related to bonuses and promotions is another. Offering professional development training programs to help upskill and reskill employees is often a priority as well. The list goes on and on.  
Regularly, we hear from clients that before partnering with BizLibrary, the programs they were excited about introducing to their learners have fallen lower on their priority list because they simply don't have the bandwidth. That's where partnering with an online training solution can help. Implementing a learning management system offers smooth assignment delivery, easy access to purchased off-the-shelf content, reporting, and so much more to help support all the training initiatives your organization has going on.   
One of our clients, STChealth, knew they needed an online learning provider, and they were finally able to make it happen with an increase in bandwidth to take on the evaluation and implementation of an online learning management system. During their search process, Diane Stava, Director of Human Resources, and Bianca Garcia, HR Specialist, evaluated several different partners to ensure they selected the right fit for their organization. Ultimately, they landed on BizLibrary.  
There were a few differentiating factors they mentioned that led them to this decision:
The first was that they enjoyed the selection of content made available to them, the different styles (serious, quick and light, and humorous)

,

and the variety of

topics within the library

(technical software, business skills, and soft skills).

The second was that the content offered their employees the opportunity to obtain external certifications.

Lastly, they appreciated having the capability to upload their own training content to the platform and track and report on all of their programs in one place.

 
Furthermore, while evaluating BizLMS, Stava and Garcia also learned about BizSkills,
the first and only upskilling platform that provides your workforce with personalized training and career growth for each unique employee. This additional product aligned with internal conversations the training and development team was already having around building individual development performance plans.
They mentioned that it was so nice that there was no starting from scratch. The product was already built with skills pre-mapped to roles and content pre-mapped to those skills, and they could customize on an as-needed basis.  
Finding Gold
While the hunt for the golden learning solution came to an end, the next part was even better- leveraging the partnership to enhance existing programs and introduce new programs to the organization.  
The first is their onboarding program. In their offer letter from STChealth, new hires receive an outline of the benefits offered including an introduction to BizLibrary. Once they start, they complete their HIPAA training within the platform and a new hire scavenger hunt to help familiarize themselves with how to use the LMS and browse topics.  
The second is their job shadowing program.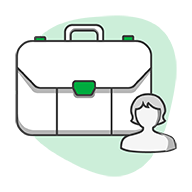 By leveraging the classroom function within BizLMS, the training and development team easily sends invitations company-wide and tracks registrations all within one system. This program is designed to showcase a certain role within the company by having an employee present on their background, any certifications needed to be successful, and a day in their life to employees who register for the program session. 
This monthly initiative helps give exposure to other roles within the company because typically they open the positions to internal candidates first. These programs allow others to gain a better awareness of how the different departments are interconnected and how they may eventually work cross-functionally.  
At the end of the presentation, the speaker recommends content within the LMS that is mapped to topics needed to be successful in the role. Then if employees are interested, they know where to go to access content to help them develop the skills they need to be considered for that position. It makes candidates more attractive to the hiring team when they see that they have proactively taken the steps necessary to move into a new role.  
Their next learning program is their monthly training assignments. Employees are given two types of training each month they must complete – one related to cyber security and the second on a soft skill they feel will help the organization as a whole. This program took some time to get managerial buy-in because it is another task on their employee's to-do list on top of their day-to-day responsibilities. Nevertheless, like any explorer when they face roadblocks, they persisted, because they knew the gold at the end was worth it!  They helped the managers see the benefits of providing learning opportunities for their team members.
On the first day of the month, the training and development team sends out an internal blog post that outlines the top three departments and top three learners of the previous months based on content watched, what the soft skill of the month will be (for example: communication, DEIB, or providing feedback), if there will be a quiz included in the lessons, and what the time commitment is. Many learners note they appreciate this format because it presents everything in an entertaining way, creates fun competition, and outlines their expectations.  
Lastly, and always important, is their compliance program. Because STChealth is in the healthcare space, it is crucial they meet 100% of their compliance standards when annual audits roll around. HIPAA compliance is their top priority,
and the team at STChealth notes that BizLMS takes the heavy lifting out of checking compliance completions and sending necessary documentation in order to meet this goal.
They also love that there is already a great selection of content to choose from to assign out to their learners saying, "there is something in the LMS for everything," and they appreciate having the capability to upload their own content that covers specific information related to their organization.  
Post Exploration Success
The dedication to making training and development a priority in their organization has led STChealth to see 100% license utilization within the platform – which is outstanding! While obstacles have come their way, like overcoming a lack of managerial buy-in, they have stayed steadfast in providing skills development in their organization, and it has paid off. Congratulations, STChealth, we couldn't be more proud of all you've achieved on your journey to creating a more skilled and compliant workforce.