Hybrid Classroom Management
Centralize training, wherever it happens. With our Virtual Classroom and in-person training management features, you can facilitate and track live sessions wherever your employees are – all within BizLMS.
Get a Product Tour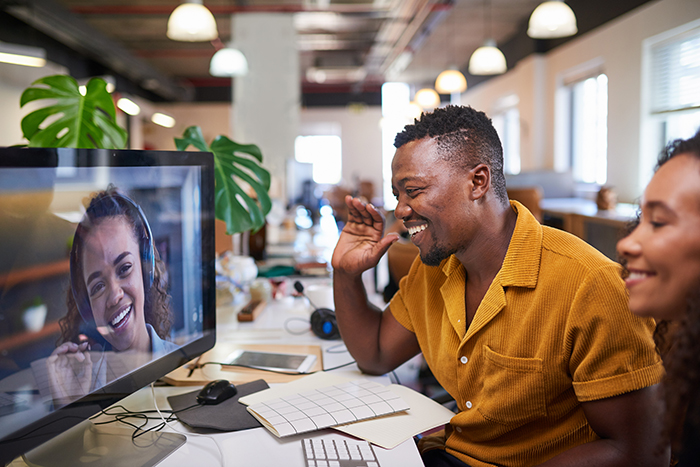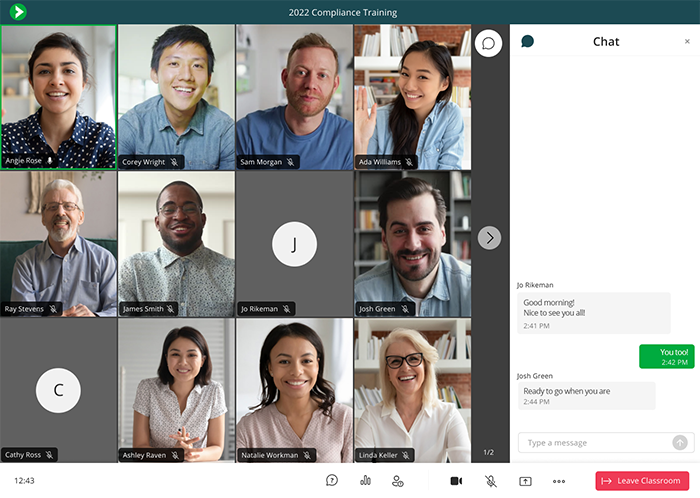 Eliminate Training Confusion
Give learners one access point for all things training, so they always know where to go and what to expect for in-person, hybrid, or virtual sessions.
Unify Facilitation and Reporting
Get the full picture of your classroom and hybrid training sessions within one platform, making it simple to pull reports and prove the ROI of your efforts.
Live Training Features Created for Today's Workforce
Boost Engagement and Participation
Virtual Classroom includes all the commonly used functions you'll need for live training:
two-way audio/video, screensharing, chat/messaging, gallery and focus views, speaker highlighting, mobile friendliness - plus live polling and Q&A!
Add Hybrid Flexibility to Live Training
Sessions can be given multiple locations, such as a physical space and the virtual classroom, making hybrid training simple to set up. Classrooms can also have multiple events and sessions.
Create a Central Hub for Learning
Learners can experience virtual training natively in BizLMS without needing to keep up with multiple platforms, and they'll have direct access to related on-demand content.
Streamline Tracking Across All Sessions
Manage details for in-person learning, including instructors, facilities, online registration, attendance, scheduling, external conferences, webinars, and workshops.
Being Apart Doesn't Have to Mean Learning Apart
Our hybrid classroom management features bring your people together to learn from each other's insights and experiences, all through a simplified approach that lets program managers spend more time focusing on big picture L&D goals.
Ready to see how hybrid classrooms work in BizLMS?