How to Overcome Self-Sabotage and Stick to Your Goals
Presented by: Stella Grizont
Wednesday, January 22, 2020
1:00 pm CT
What are people saying about BizLibrary webinars?
"This webinar fit perfectly with current topics being reviewed and trained in our company."
- Jennifer L
"The presenter was great. I wish every webinar I attended was this interesting. The presenter made it very exciting."
- Heather E
What you'll learn during this webinar:
How to figure out what you really, really want for 2020
How to prioritize and plan for all the exciting goals and to-do's you have
How to motivate yourself, even when you don't feel like it
Why willpower alone is not enough, and how to avoid setting yourself up for failure
You've set goals for your team and for yourself. Wow, is 2020 going to be awesome!
BUT…what happens if you slip or get off track? According to US News, 80% of New Year's Resolutions fail by mid-February. Most folks just give up.
So how can you achieve your vision despite setbacks? In this webinar, taught by world-renown Executive Coach and Positive Psychology Leader, Stella Grizont, you'll learn about the science of goal setting and how to steer clear of three psychological mind-traps that lead to self-sabotage. This will help you both as a leader and in your personal life. We want you to have a truly Happy New Year!
PRESENTERS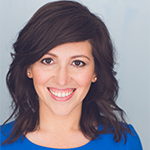 Stella Grizont
Speaker and Executive Coach
WOOPAAH
As a speaker and executive coach, Stella Grizont works with overachievers who are seeking deeper career fulfillment and with organizations that are dedicated to engaging their employees and elevating their wellbeing. In the last 15 years, Stella has coached over 1,400 leaders in 25 countries. She's been a keynote speaker for organizations including Google, Johnson & Johnson, VMWare, and Comcast. Her unique approach to being happier and more engaged on the job has been featured on MNSBC, The Today Show, ABC, Entrepreneur, and Vanity Fair. She regularly contributes to Forbes and Thomson Reuters. Her online course, The Science of Happiness, is a best-seller on udemy.com with over 5,000 students. Stella studied Economics at Columbia University's Barnard College. She was also one of the first 150 people to earn a Masters in Applied Positive Psychology (aka the science of happiness) from the University of Pennsylvania. She now lives in New Jersey with her husband and daughter, who continue to teach her what life is all about.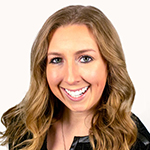 Katie Miller
Webinar Host
BizLibrary
As a Marketing Specialist with BizLibrary, Katie helps facilitate and create educational and engaging webinars geared towards Human Resources and Learning and Development professionals. She conducts research and works with subject matter experts to ensure the BizLibrary audience is receiving the most relevant and up-to-date content possible.
FAQ
Q. What platform do you use for your webinars?
A. We use ON24 as our webinar platform.
Q. Do I need to download anything to attend?
A. No, ON24's interface does not require a download. You'll just need to make sure you have Adobe Flash enabled and for best results, close down any extra browser windows.
Q. How do I listen in to the webinars?
A. To listen in, you will need a pair of headphones or computer speakers. We do not provide a dial-in number for attendees.
Q. How early can I join the webinar?
A. The webinar room will open 15 minutes before the webinar starts.
Q. Do you recommend a certain browser to watch the webinar?
A. After 3/21/20, ON24 will not support Internet Explorer. We recommend using a supported browser, such as Microsoft Edge, Google Chrome, or Mozilla Firefox to view the webinar.
Q. Do you offer credits for your webinars?
A. Yes, most of our webinars are approved for one hour of HRCI and SHRM general credit. In order to be approved for credits, you must attend at least 50 minutes of the webinar.
Q. How do I know if the webinar is approved for credits?
A. If a webinar is approved for SHRM or HRCI general credits, the registration page will have the SHRM and HRCI badges at the bottom of the page. If you have any questions regarding credits, email kmiller@bizlibrary.com.
Q. How will I receive my HRCI and SHRM certificate?
A. If you have attended for 50 minutes of an approved webinar, there are a few ways you can obtain your certificate. First, you can download the certificate from a widget in our platform. If you forget to download the certificate during the webinar, an email will be sent with the certificate about 2 hours after the webinar is complete.
Q. If I'm not able to watch the webinar at the live time, can I watch it later?
A. Yes! We understand that you might not be able to watch the webinar at the live time, so we offer our webinars on demand. On-demand webinars are available up until 12 months after the initial live webinar date.
Q. What if I am having trouble accessing the webinar?
A. The webinar room will open 15 minutes before the live time. If you are still having issues attending, email kmiller@bizlibrary.com.

BizLibrary is a credit provider for HR Certification Institute (HRCI) and for the Society for Human Resource Management (SHRM). Viewing this webcast in its entirety qualifies for a recertification credit hour (general credit) for SHRM and HRCI. For more information visit our accredited content page.