What You Need to Know for HR in 2019
Presented by: Lori Kleiman
Wednesday, January 9th, 2019
1:00 pm CT
What are people saying about BizLibrary webinars?
"This webinar fit perfectly with current topics being reviewed and trained in our company."
- Jennifer L
"The presenter was great. I wish every webinar I attended was this interesting. The presenter made it very exciting."
- Heather E
Getting ready for 2019 — HR teams are pulled in different directions every day. Staying on top of the human resources activities can be complex enough, and compliance must be managed in midst of all of it. There are critical areas of compliance on the horizon for 2019 that should be incorporated into your daily operations. You must embrace these, and be able to navigate the leadership team to embrace them as well. You don't have to figure it out on your own – join HR business expert, Lori Kleiman, and get a quick path for 2019 compliance now!
During this webinar, we will discuss:
Areas of compliance that will be on the horizon in 2019
How to get your leadership team to be actively involved in new compliance initiatives
How to start off 2019 with compliance at the forefront
PRESENTERS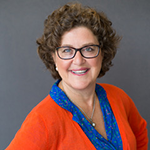 Lori Kleiman
Consultant, Author, and Speaker
HR Topics
Lori Kleiman is a business expert with more than 25 years of experience advising companies on HR issues. Her background as a human resources professional and consultant gives her unique insight on how HR professionals and executives can work together effectively to achieve business goals. Her programs are designed to provide critical HR updates and best practices to small businesses. In addition, she has served as adjunct faculty member at a number of Universities. Lori has a master's degree in human resources, has been certified as Senior Professional in Human Resources (SPHR) by the HR Certification Institute and is a member of the National Speakers Association. Previously, Lori founded HRPartners, a boutique HR consulting firm that was acquired by Arthur J. Gallagher & Co. in 2007. Lori continued with Gallagher to lead the firm's HR consulting practice before branching out again as an independent consultant, author and speaker.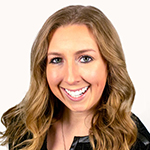 Katie Miller
Webinar Host
BizLibrary
As a Marketing Specialist with BizLibrary, Katie helps facilitate and create educational and engaging webinars geared towards Human Resources and Learning and Development professionals. She conducts research and works with subject matter experts to ensure the BizLibrary audience is receiving the most relevant and up-to-date content possible.
FAQ
Q. What platform do you use for your webinars?
A. We use ON24 as our webinar platform.
Q. Do I need to download anything to attend?
A. No, ON24's interface does not require a download. You'll just need to make sure you have Adobe Flash enabled and for best results, close down any extra browser windows.
Q. How do I listen in to the webinars?
A. To listen in, you will need a pair of headphones or computer speakers. We do not provide a dial-in number for attendees.
Q. How early can I join the webinar?
A. The webinar room will open 15 minutes before the webinar starts.
Q. Do you recommend a certain browser to watch the webinar?
A. Yes, we would recommend to avoid using Internet Explorer as we found it is not as compatible with our platform.
Q. Do you offer credits for your webinars?
A. Yes, most of our webinars are approved for one hour of HRCI and SHRM general credit. In order to be approved for credits, you must attend at least 50 minutes of the webinar.
Q. How do I know if the webinar is approved for credits?
A. If a webinar is approved for SHRM or HRCI general credits, the registration page will have the SHRM and HRCI badges at the bottom of the page. If you have any questions regarding credits, email kmiller@bizlibrary.com.
Q. How will I receive my HRCI and SHRM certificate?
A. If you have attended for 50 minutes of an approved webinar, there are a few ways you can obtain your certificate. First, you can download the certificate from a widget in our platform. If you forget to download the certificate during the webinar, an email will be sent with the certificate about 2 hours after the webinar is complete.
Q. If I'm not able to watch the webinar at the live time, can I watch it later?
A. Yes! We understand that you might not be able to watch the webinar at the live time, so we offer our webinars on demand. On-demand webinars are available up until 12 months after the initial live webinar date.
Q. What if I am having trouble accessing the webinar?
A. The webinar room will open 15 minutes before the live time. If you are still having issues attending, email kmiller@bizlibrary.com.

BizLibrary is a credit provider for HR Certification Institute (HRCI) and for the Society for Human Resource Management (SHRM). Viewing this webcast in its entirety qualifies for a recertification credit hour (general credit) for SHRM and HRCI. For more information visit our accredited content page.