Learning Culture & Employee Engagement: 6 Ingredients for Success
Presented by: Cassie Whitlock


What are people saying about BizLibrary webinars?
"This webinar fit perfectly with current topics being reviewed and trained in our company."
- Jennifer L
"The presenter was great. I wish every webinar I attended was this interesting. The presenter made it very exciting."
- Heather E
As any fan of cooking television can tell you, a master chef can take some of the most improbable foods and, with a deep knowledge of culinary basics and the proper support from sous chefs, create a singular dining experience.
Using the right recipe for employee engagement helps you cook up success in your organization, with a healthy portion of financial improvement on the side. Join Cassie Whitlock of BambooHR and Erin Boettge of BizLibrary to learn the basics of employee engagement and how creating an engaged learning culture helps improve employee satisfaction and performance. You'll also learn how to train managers in the art of employee engagement, making them valuable sous chefs in preparing your workplace for the future.
No matter what ingredients your employees bring to the table, when you develop strong connections, focus on engagement, and sustain positive change, you can create a delicious, engaged workplace.
PRESENTERS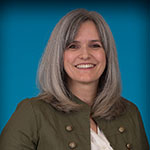 Cassie Whitlock
Director of Human Resources
BambooHR
Cassie has served as the Director of Human Resources at BambooHR since 2012. She is an observer of human nature and uses her 17 years of HR experience to aid organizations, teams and individuals in building systems, processes and communication patterns that align with business objectives. The belief that success is built by the contributions of each individual is what inspired her to focus her talents on human capital development.
Erin Boettge
Content Marketing Manager
BizLibrary
Erin is responsible for all aspects of content development, including development of ebooks, how-to guides, infographics, webinars and more. She conducts research about HR topics to deliver the most up-to-date content possible to the BizLibrary audience.
FAQ
Q. What platform do you use for your webinars?
A. We use ON24 as our webinar platform.
Q. Do I need to download anything to attend?
A. No, ON24's interface does not require a download. You'll just need to make sure you have Adobe Flash enabled and for best results, close down any extra browser windows.
Q. How do I listen in to the webinars?
A. To listen in, you will need a pair of headphones or computer speakers. We do not provide a dial-in number for attendees.
Q. How early can I join the webinar?
A. The webinar room will open 15 minutes before the webinar starts.
Q. Do you recommend a certain browser to watch the webinar?
A. Yes, we would recommend to avoid using Internet Explorer as we found it is not as compatible with our platform.
Q. Do you offer credits for your webinars?
A. Yes, most of our webinars are approved for one hour of HRCI and SHRM general credit. In order to be approved for credits, you must attend at least 50 minutes of the webinar.
Q. How do I know if the webinar is approved for credits?
A. If a webinar is approved for SHRM or HRCI general credits, the registration page will have the SHRM and HRCI badges at the bottom of the page. If you have any questions regarding credits, email kmiller@bizlibrary.com.
Q. How will I receive my HRCI and SHRM certificate?
A. If you have attended for 50 minutes of an approved webinar, there are a few ways you can obtain your certificate. First, you can download the certificate from a widget in our platform. If you forget to download the certificate during the webinar, an email will be sent with the certificate about 2 hours after the webinar is complete.
Q. If I'm not able to watch the webinar at the live time, can I watch it later?
A. Yes! We understand that you might not be able to watch the webinar at the live time, so we offer our webinars on demand. On-demand webinars are available up until 12 months after the initial live webinar date.
Q. What if I am having trouble accessing the webinar?
A. The webinar room will open 15 minutes before the live time. If you are still having issues attending, email kmiller@bizlibrary.com.

BizLibrary is a credit provider for HR Certification Institute (HRCI) and for the Society for Human Resource Management (SHRM). Viewing this webcast in its entirety qualifies for a recertification credit hour (general credit) for SHRM and HRCI. For more information visit our accredited content page.