Leading Hybrid Teams: When Part of Your Team Is Remote
Presented by: Wayne Turmel
Wednesday, October 23, 2019
1:00 pm CT
What are people saying about BizLibrary webinars?
"This webinar fit perfectly with current topics being reviewed and trained in our company."
- Jennifer L
"The presenter was great. I wish every webinar I attended was this interesting. The presenter made it very exciting."
- Heather E
Many people think of remote teams as a binary choice: either people work in the office, or they work remotely. But 70% of teams are a hybrid. Some people work in the office, some work from home or other locations. This presents unique challenges for managers who have to straddle the line between those two management styles. Join Wayne Turmel, co-author of The Long-Distance Leader for a candid look at perhaps the most challenging situation a leader can find themselves in—melding their co-located and remote workers into a cohesive team.
In our time together you'll learn:
Why the dynamics of hybrid teams create challenges for managers and team members
Avoiding the perception of favoritism and the "mom likes you best" dilemma
Tips and best practices for creating a truly united team no matter where they work
PRESENTERS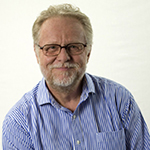 Wayne Turmel
Co-Founder of the Remote Leadership Institute
Remote Leadership Institute
For 25 years, Wayne Turmel has been obsessed with helping people communicate more effectively. He's the co-founder of The Remote Leadership Institute, and the author of several books including The Long-Distance Leader-Rules for Remarkable Remote Leadreship, and Meet Like You Mean It- a Leader's Guide to Painless and Productive Virtual Meetings. Marshall Goldsmith has called him "one of the most unique voices in leadership today."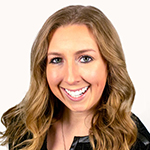 Katie Miller
Webinar Host
BizLibrary
As a Marketing Specialist with BizLibrary, Katie helps facilitate and create educational and engaging webinars geared towards Human Resources and Learning and Development professionals. She conducts research and works with subject matter experts to ensure the BizLibrary audience is receiving the most relevant and up-to-date content possible.
FAQ
Q. What platform do you use for your webinars?
A. We use ON24 as our webinar platform.
Q. Do I need to download anything to attend?
A. No, ON24's interface does not require a download. You'll just need to make sure you have Adobe Flash enabled and for best results, close down any extra browser windows.
Q. How do I listen in to the webinars?
A. To listen in, you will need a pair of headphones or computer speakers. We do not provide a dial-in number for attendees.
Q. How early can I join the webinar?
A. The webinar room will open 15 minutes before the webinar starts.
Q. Do you recommend a certain browser to watch the webinar?
A. After 3/21/20, ON24 will not support Internet Explorer. We recommend using a supported browser, such as Microsoft Edge, Google Chrome, or Mozilla Firefox to view the webinar.
Q. Do you offer credits for your webinars?
A. Yes, most of our webinars are approved for one hour of HRCI and SHRM general credit. In order to be approved for credits, you must attend at least 50 minutes of the webinar.
Q. How do I know if the webinar is approved for credits?
A. If a webinar is approved for SHRM or HRCI general credits, the registration page will have the SHRM and HRCI badges at the bottom of the page. If you have any questions regarding credits, email kmiller@bizlibrary.com.
Q. How will I receive my HRCI and SHRM certificate?
A. If you have attended for 50 minutes of an approved webinar, there are a few ways you can obtain your certificate. First, you can download the certificate from a widget in our platform. If you forget to download the certificate during the webinar, an email will be sent with the certificate about 2 hours after the webinar is complete.
Q. If I'm not able to watch the webinar at the live time, can I watch it later?
A. Yes! We understand that you might not be able to watch the webinar at the live time, so we offer our webinars on demand. On-demand webinars are available up until 12 months after the initial live webinar date.
Q. What if I am having trouble accessing the webinar?
A. The webinar room will open 15 minutes before the live time. If you are still having issues attending, email kmiller@bizlibrary.com.

BizLibrary is a credit provider for HR Certification Institute (HRCI) and for the Society for Human Resource Management (SHRM). Viewing this webcast in its entirety qualifies for a recertification credit hour (general credit) for SHRM and HRCI. For more information visit our accredited content page.