Killing Complexity: How to Embrace Simplification and Get to the Work That Matters
Presented by: Lisa Bodell
Wednesday, June 7, 2017
1:00 pm CT
What are people saying about BizLibrary webinars?
"This webinar fit perfectly with current topics being reviewed and trained in our company."
- Jennifer L
"The presenter was great. I wish every webinar I attended was this interesting. The presenter made it very exciting."
- Heather E
Killing Complexity will help you move beyond the feelings of frustration and futility that come with so much of the unproductive work in today's corporate world. This webinar teaches you the tools and behaviors that enable us to do more valuable, meaningful work.
By learning how to identify unnecessary tasks, eliminate redundancies, and make simplification a habit, you'll quickly learn to recognize which activities create lasting value. By eliminating low-value work, you'll feel less overwhelmed, more empowered, and able to spend each day doing things that matter.
In this webinar, you'll learn:
How to identify unnecessary tasks and eliminate redundancies
How to make simplification a habit
The tools and behaviors that enable us to do more valuable, meaningful work
PRESENTERS

Lisa Bodell
Founder and CEO
futurethink
Futurethink uses simple techniques to help organizations around the world embrace change and increase innovation. Lisa brings her message to more than 100,000 people a year, showing them how to eliminate mundane and unnecessary tasks from their everyday routines.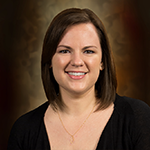 Krista Brubaker
Webinar Host
BizLibrary
Krista is the Content Marketing Specialist at BizLibrary. Her main goal is writing relevant and helpful content for the HR and L&D community. She manages blog posts, press releases, social media, and assists with creating educational resources.
FAQ
Q. What platform do you use for your webinars?
A. We use ON24 as our webinar platform.
Q. Do I need to download anything to attend?
A. No, ON24's interface does not require a download. You'll just need to make sure you have Adobe Flash enabled and for best results, close down any extra browser windows.
Q. How do I listen in to the webinars?
A. To listen in, you will need a pair of headphones or computer speakers. We do not provide a dial-in number for attendees.
Q. How early can I join the webinar?
A. The webinar room will open 15 minutes before the webinar starts.
Q. Do you recommend a certain browser to watch the webinar?
A. Yes, we would recommend to avoid using Internet Explorer as we found it is not as compatible with our platform.
Q. Do you offer credits for your webinars?
A. Yes, most of our webinars are approved for one hour of HRCI and SHRM general credit. In order to be approved for credits, you must attend at least 50 minutes of the webinar.
Q. How do I know if the webinar is approved for credits?
A. If a webinar is approved for SHRM or HRCI general credits, the registration page will have the SHRM and HRCI badges at the bottom of the page. If you have any questions regarding credits, email kmiller@bizlibrary.com.
Q. How will I receive my HRCI and SHRM certificate?
A. If you have attended for 50 minutes of an approved webinar, there are a few ways you can obtain your certificate. First, you can download the certificate from a widget in our platform. If you forget to download the certificate during the webinar, an email will be sent with the certificate about 2 hours after the webinar is complete.
Q. If I'm not able to watch the webinar at the live time, can I watch it later?
A. Yes! We understand that you might not be able to watch the webinar at the live time, so we offer our webinars on demand. On-demand webinars are available up until 12 months after the initial live webinar date.
Q. What if I am having trouble accessing the webinar?
A. The webinar room will open 15 minutes before the live time. If you are still having issues attending, email kmiller@bizlibrary.com.