Leadership Essentials
Led by four leadership experts, this immersive 16-week course dives into the essentials of being an effective leader with a combination of pre-recorded lessons, live coaching sessions, and interactive workshops, so leaders can communicate with confidence and inspire a culture of growth and development in your organization. 

Now accepting learners for our upcoming academies!
Start Enrolling Learners
Take your leaders to the next level
Provide your leaders with the skills they need to develop a leadership mindset, cultivate collaborative teams, deliver effective feedback, and confidently lead change. 
Develop leaders who drive results
Effective leaders are a positive force for your organization's success. Empower them with expert-led instruction so they can engage, inspire, and motivate their teams. 
Course Learning Objectives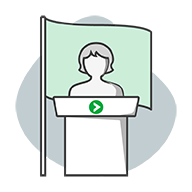 Leadership Mindset
Understand how mindset shapes successful leaders and how to identify, evaluate, and adjust mindset for greater leadership successes.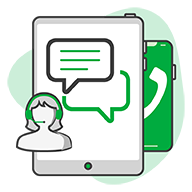 Leadership Communication
Explore the six foundations for Communication at Work and learn how they better enable clarity, innovation, collaboration, and healthy conflict resolution.
Giving Effective Feedback
Learn about the subtle nuances of giving effective feedback, how to build trust, take the emotion out of delivery, and gain permission to provide feedback.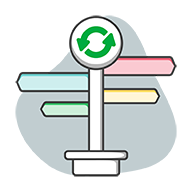 Leading Change Effectively
Empower leaders to navigate change with confidence by exploring key change management principles, including how to drive action and manage sudden change. 
Get Started with BizAcademy
Fill out the form to learn how BizAcademy can develop leaders at every level of your organization.