Thank you! You can view your ebook below.
In the meantime, feel free to check out these resources:
Learn from BizLibrary client, Tarrant Regional Water District, about setting goals and how it worked for them.
Edie Ingram, the Manager of Organizational Development at BizLibrary client Wyandotte Tribe of Oklahoma shares her tried and true strategies for building and maintaining a successful training program.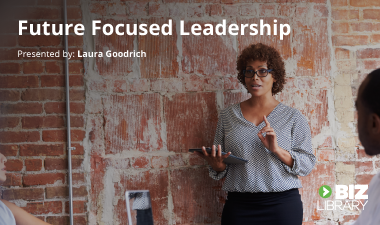 Learn from change expert Laura Goodrich how to overcome current obstacles and create a mindset that's ready for the future.