Many things can warrant a crisis management plan – natural disasters, public health crises, or harmful threats caused by others. New challenges (and opportunities) require creative solutions, and more than anything, a plan.
Unfortunately, many organizations have a reactive approach and not a proactive plan. This will lead to issues with leadership communication, and many managers struggling to figure out effective strategies to manage their staff.
When a crisis hits, there is no definite answer as to what the outcome will be. What can be determined is the proactive steps to take to ensure safety for all employees. Therefore, organizations must implement a set list of actions to take when uncertainty arises.
No crisis will be handled the same, so it is important to be flexible and have a team who is responsive once an emergency is identified. To help navigate through these circumstances, consider the following steps for a crisis management plan before, during, and after an event occurs.
Step One: Proactive Conversation
During this step, you will want to collaborate with team members and brainstorm strategies for how the company will respond to a crisis. This allows for the development of rational and calm solutions. Having this conversation beforehand will also help the company identify what makes them most vulnerable and how it can be reduced.
"Risk management is not an isolated function and risk should be prevalent when implementing strategies, programs, and projects, and requires continuous practice. "
Step Two: Put It Into Action
Now that ideas have been created, practice them to ensure all employees understand the protocol. If there are any bumps along the way, this is the perfect time to reassess the plan based on the situation. Additionally, exercise how to deliver this information not only to employees but the company's stakeholders as well.
Step Three: Keep It Current
Don't let your crisis plan go stale. Be aware of current issues arising within the organization's industry, the weather and climate, as well as the social climate. It is also important to consider any crisis that can emerge internally, such as acquisitions or lay-offs. When foreshadowing these events, ask the following questions:
Is this plan agile? No two situations are the same, so it is crucial to have flexibility.
Who are the main players on the crisis team?
Who will this impact the most? (Think both internally and externally)
As you ask yourself these questions, think about what improvements can be made in the future or any additional resources that can be implemented.
Communicate the Level of Severity the Crisis Poses
Effective communication cannot be ignored during a crisis – in fact, meaningful and strategic communication is your best tool to mitigate risk and develop an effective crisis response plan.
We recommend following the guidelines outlined in our ebook, "Crisis Management: Communication Strategies for Navigating Times of Change and Uncertainty."
In this ebook, we outline strategies to classify and identify your crisis: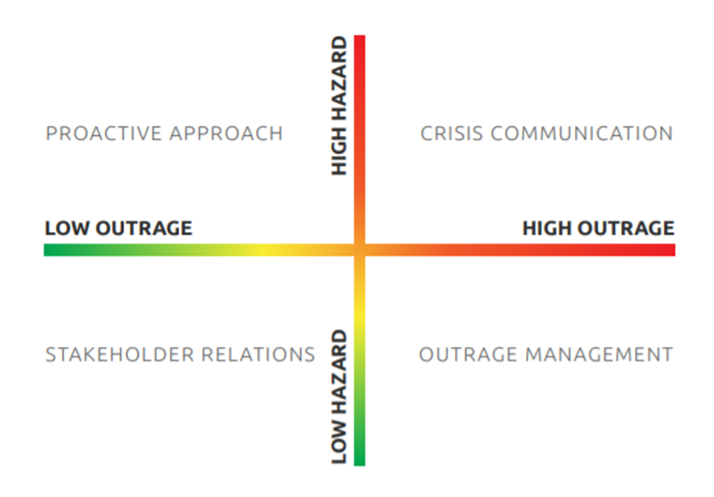 Based on what your crisis is, you should adjust your messaging and strategy accordingly. Outrage in this context refers to how your employees are responding to a crisis event. The higher their level of concern, the higher their outrage.
Keep in mind all components of your company, your employees, and the customers. As a result, both audiences should be targets of your strategic communication efforts, though the messages that these audiences receive should be tweaked to their communication needs.
When outrage is high, employees will have larger expectations for how your organization handles crises and communicates during them.
However, outrage doesn't always match hazard levels. Consider the COVID-19 outbreak, and then consider Y2K.
During Y2K, many civilians were worried that as soon as midnight hit on January 1, 2000, their bank accounts would be wiped, power systems would cut out, and missiles would be mistakenly launched. There were real concerns that planes would fall from the sky, and computers would shut down at midnight!
Panic was high, but the danger, or the hazard presented was low. Compare that to the spread of COVID-19, which presents a high hazard to at-risk people – in this scenario, hazard is much higher.
That's why staying informed with accurate, reliable information is so important. Your organization must understand the hazard levels of a given crisis and then communicate that hazard.
Always understand the hazard when you make a communication plan. You'll need to help employees grasp the level of hazard as well, so they understand why you've made any given decision.
Be prepared to answer questions. The more information you have, the better prepared you'll be!
Focus on Employee and Client Retention and Productivity
There will be challenges during any crisis, especially ones with transformative ramifications, like a natural disaster or company acquisition.
In light of this, don't aim for perfect crisis management, rather, focus on productivity and retaining employees and clients.
To do this, empower both employees and managers to remain productive during transition phases. For instance, encourage employees to work remotely, if in-person work is more hazardous during a time of crisis.
For organizations just getting started with their crisis management plan, this presents new challenges.
If you can, this is a great opportunity to leverage your training program for success in this transition. Our content library has hundreds of lessons on topics to help teams weather any crisis, such as transitioning to a remote workforce, external and internal crisis communication, taking care of your mental health during a crisis, building agility, increasing resilience, and more.
Check out this preview of of a crisis management video from our online content library for developing best practices and composing the right strategy for your situation.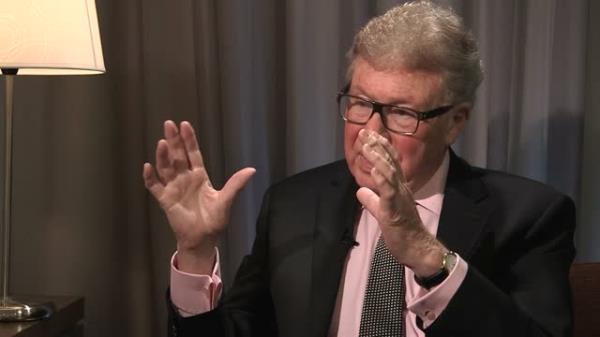 Whether you use off-the-shelf content or build your own training, it's vital to have relevant resources ready to share with your organization. Training programs can be leveraged as a tool to expand employees' understanding of how to assess situations of any size.
Much of your training should be in an effort to ensure your teams and customers feel as though their health and wellbeing is top priority. Keep your employees well informed on all decisions and actions that are being made. When executive communication is transparent, everyone is on the same page and that opens up communication lines for others to express concern.
At the end of the day, be sure to act on behalf of your company's culture because it's the foundation of a business and should be a guide to lead you through an emergency.
In addition to maintaining an employee's well being and productivity as well as retaining both your employees and customers should be the next area of focus. As a result, both audiences should be targets of your strategic communication efforts, though the messages that these audiences receive should be tweaked to their communication needs. Ensure employees have their weekly meetings with their team and continue to deliver feedback on current projects or deadlines.
It's important to keep in mind your company's overall business goals during and after a crisis. Accountability and transparency within the organization reflect successful emergency preparedness at work.
Uncertainty Will Be Expected
As you approach change, understand that the very nature of uncertainty means no plan can account for everything. Understanding your goals, KPIs, and time frame are mandatory elements of a good crisis response. Obtaining organizational agility – the ability to make changes fast without losing productivity – is an invaluable tool in crisis management.
Crises are dangerous in large part due to their uncertainty, which means you should be planning for uncertainty through agility.
Having a plan, communicating strategically, and mitigating risk by focusing on employees' and clients' safety and well-being (along with productivity) will go a long way in getting you through any type of crisis.
To learn more about putting together a crisis communication plan, check out our ebook: