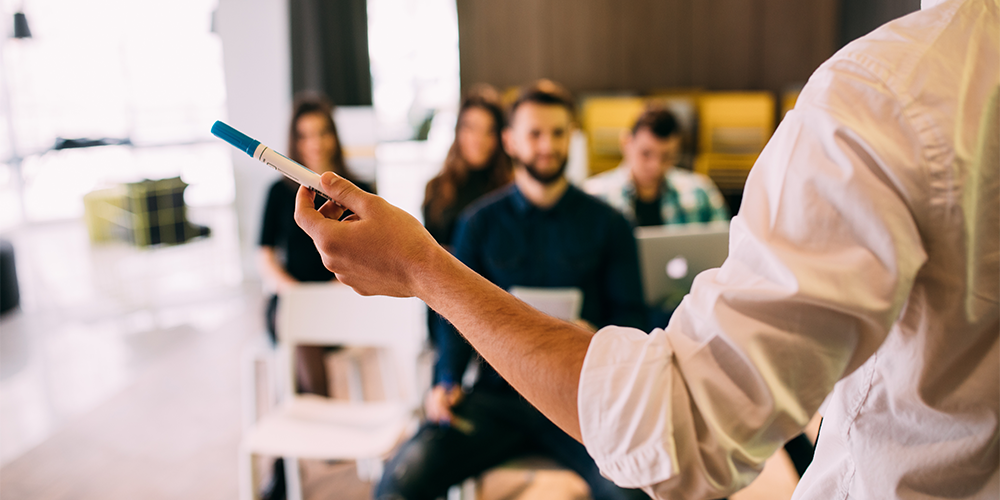 If your company is like most, sometime around late November you realize you need to complete your organization's compliance training.
Thus begins a mad scramble to assign training, double check that you haven't missed anything, and follow up with your employees to make sure everything gets done in time.
Every year, you recognize that there has to be a better way, and you take an oath to make sure that compliance is caught up before December rolls around next year.
If this sounds like your situation, you're not alone. Compliance training isn't the most fun task – we get it. Here's an actual tweet from an employee at one of the organizations that uses BizLibrary's compliance training content:
We can certainly sympathize. Every regulation a company must follow is designed to have a positive impact, be it making a process safer or protecting a consumer.
Sometimes that makes processes more complicated in the short term while having great long-term benefits, but it can be very difficult for employees to see it that way. That's why compliance training is often seen as a nuisance more than a benefit.
To help you change that perspective, here are a few tips to make compliance training a little more manageable on the admin side, and a little more engaging for employees.
Disengagement Is Uncomfortable
In a recent podcast episode about culture, guest Jim Gilkey recounted a story about how he helped instill a learning culture in an organization.
Each week, teams gathered and individual members listed off a few things they had learned in the previous week. It became culturally uncomfortable, Jim said, not to have something to share.
To avoid this social discomfort, employees went out of their way to make sure they were learning something valuable each week.
This principle can be applied to compliance training, as well. Unsafe, unapproved practices are taboo in an organization that values compliance.
Training is Still Not an Event
A particularly well-known and popular phrase, especially in L&D circles, is that training is not an event. In other words, training and development is an ongoing process that doesn't stop when a classroom session is completed or a video is watched from start to finish.
Rather, training is an ongoing series of learning, reinforcement, application, and feedback that leads do a desired outcome, usually a behavior change or improvement in skill.
This approach is popular in most training programs, yet rarely considered in compliance training. Treating compliance as an ongoing process can transform your company culture, and make compliance a valuable part of your company's everyday operations.
Compliance Improves the Workplace
Your leaders, managers, and individual contributors all work hard. Every day, organizations work together to find ways to increase revenue, decrease expenses, and create a more productive, engaging workplace.
All of that can be undone by a few disrespectful employees.
According to the EEOC, in 2018, there were 7,609 sexual harassment cases filed, costing companies $56.6 million. That amounts to an average settlement of $74,385. That's a huge expense, and only includes sexual harassment cases.
When you factor in discrimination, wrongful termination, and workplace safety claims, disregarding the importance of compliance can become quite expensive.
We understand that compliance training isn't always thrilling. It may not lead to an immediate return on investment, or feel like there ever will be one.
But focusing on compliance can revolutionize your company culture, create a safer, more efficient workplace, and ultimately save your company from costly fines and lawsuits.