Reinforce Harassment Prevention Through Compliance and Culture
Presented by: Lisa Yankowitz
Wednesday, March 28, 2018
1:00 pm CT
What are people saying about BizLibrary webinars?
"This webinar fit perfectly with current topics being reviewed and trained in our company."
- Jennifer L
"The presenter was great. I wish every webinar I attended was this interesting. The presenter made it very exciting."
- Heather E
Just over 30 years ago, it was determined that harassment was a form of discrimination in violation of federal law. Unfortunately, 3 decades later, harassment is still rampant in organizations. With all that we've been doing, it's still missing the mark. Sexual harassment is in headlines constantly now, but it's not the only type of harassment issue – don't forget about race, color, religion, national origin, disability, pregnancy, age, military, and so on.
We now know that focusing more on legal compliance than on respect doesn't eradicate harassment. Culture matters! We certainly need laws in place, but to be effective, they must be underpinned by a healthy culture of respect.
In this webinar, we'll discuss:
What the EEOC is expecting of employers NOW to show that you're taking your harassment prevention efforts seriously.
The four checklists the EEOC has created for employers to follow: Leadership and Accountability, An Anti-Harassment Policy, A Harassment Reporting System and Investigations, and Compliance Training.
Ways to build into your program two new concepts proposed by the EEOC: Civility Training and Bystander Intervention Training.
PRESENTERS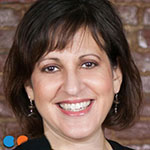 Lisa Yankowitz
Co-Founder
Informed Workplace
Lisa is a professional speaker, corporate trainer, management advisor, coach, HR investigator and expert witness. Lisa educates organizations and associations on a wide range of performance and HR compliance topics. She helps organizations and individuals improve performance by teaching the fundamentals and coaching them on practical implementation.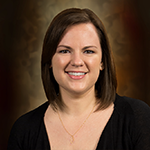 Krista Brubaker
Webinar Host
BizLibrary
Krista is the Content Marketing Specialist at BizLibrary. Her main goal is writing relevant and helpful content for the HR and L&D community. She manages blog posts, press releases, social media, and assists with creating educational resources.
FAQ
Q. What platform do you use for your webinars?
A. We use ON24 as our webinar platform.
Q. Do I need to download anything to attend?
A. No, ON24's interface does not require a download. You'll just need to make sure you have Adobe Flash enabled and for best results, close down any extra browser windows.
Q. How do I listen in to the webinars?
A. To listen in, you will need a pair of headphones or computer speakers. We do not provide a dial-in number for attendees.
Q. How early can I join the webinar?
A. The webinar room will open 15 minutes before the webinar starts.
Q. Do you recommend a certain browser to watch the webinar?
A. Yes, we would recommend to avoid using Internet Explorer as we found it is not as compatible with our platform.
Q. Do you offer credits for your webinars?
A. Yes, most of our webinars are approved for one hour of HRCI and SHRM general credit. In order to be approved for credits, you must attend at least 50 minutes of the webinar.
Q. How do I know if the webinar is approved for credits?
A. If a webinar is approved for SHRM or HRCI general credits, the registration page will have the SHRM and HRCI badges at the bottom of the page. If you have any questions regarding credits, email kmiller@bizlibrary.com.
Q. How will I receive my HRCI and SHRM certificate?
A. If you have attended for 50 minutes of an approved webinar, there are a few ways you can obtain your certificate. First, you can download the certificate from a widget in our platform. If you forget to download the certificate during the webinar, an email will be sent with the certificate about 2 hours after the webinar is complete.
Q. If I'm not able to watch the webinar at the live time, can I watch it later?
A. Yes! We understand that you might not be able to watch the webinar at the live time, so we offer our webinars on demand. On-demand webinars are available up until 12 months after the initial live webinar date.
Q. What if I am having trouble accessing the webinar?
A. The webinar room will open 15 minutes before the live time. If you are still having issues attending, email kmiller@bizlibrary.com.