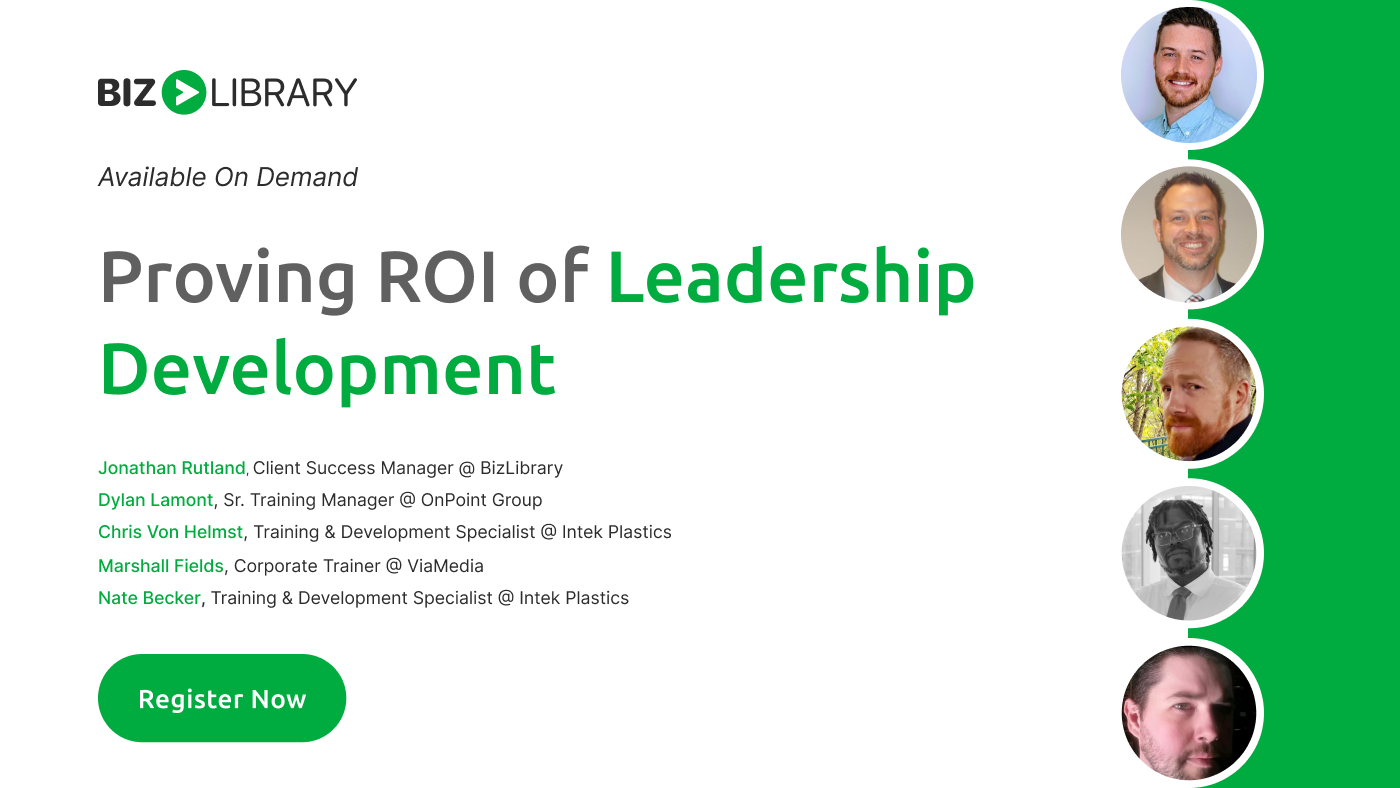 Proving ROI of Leadership Development
Tuesday, June 6, 2023, 1:00 pm CT
Proving return on investment (ROI) is crucial to any training plan. Leadership is going to want to know how much the training is going to cost and its potential impact. During this session we'll talk both the qualitative and quantitative sides of ROI and what you need to make the case for training.
Brought to you by your presenters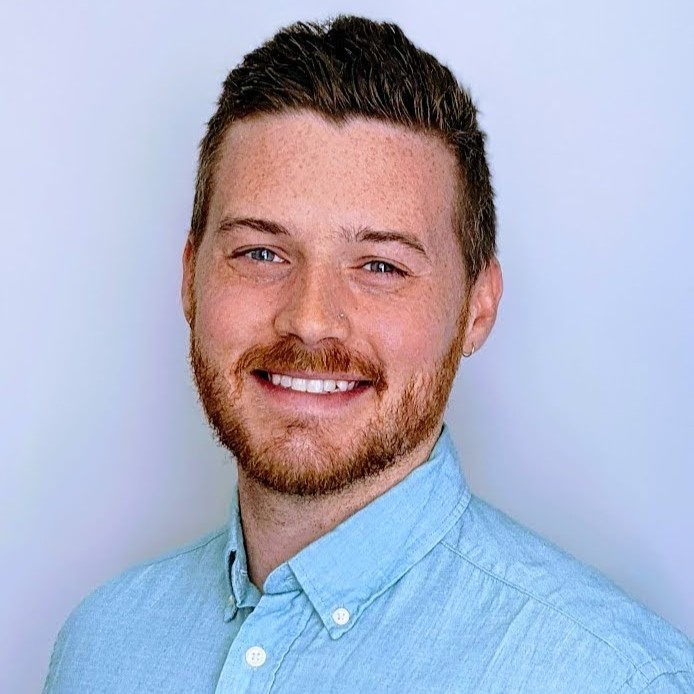 Jonathan Rutland
Moderator, Client Success Manager
BizLibrary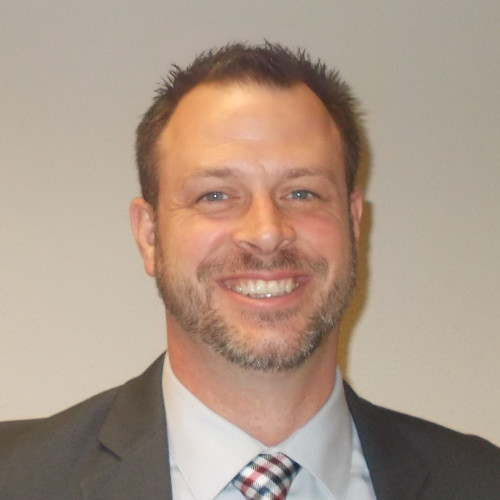 Dylan Lamont
Sr. Training Manager
OnPoint Group
As a team member within OnPoint Group, LLC, a material handling company that partners with leading manufacturers, distributors and retailers to improve safety, uptime, and total cost of ownership in their facility and fleet maintenance programs, Dylan has designed and delivered several strategic training programs supporting the needs of their greatest assets, their people. One such program is the OnPoint Group Leadership Academy; a four-tiered, development program tailored for leaders of people in ever-changing environments. From Communication and Project Planning to Situational Leadership and Developing Accountable People, OnPoint Group's Leadership Academy adds more tools to the leadership toolbox.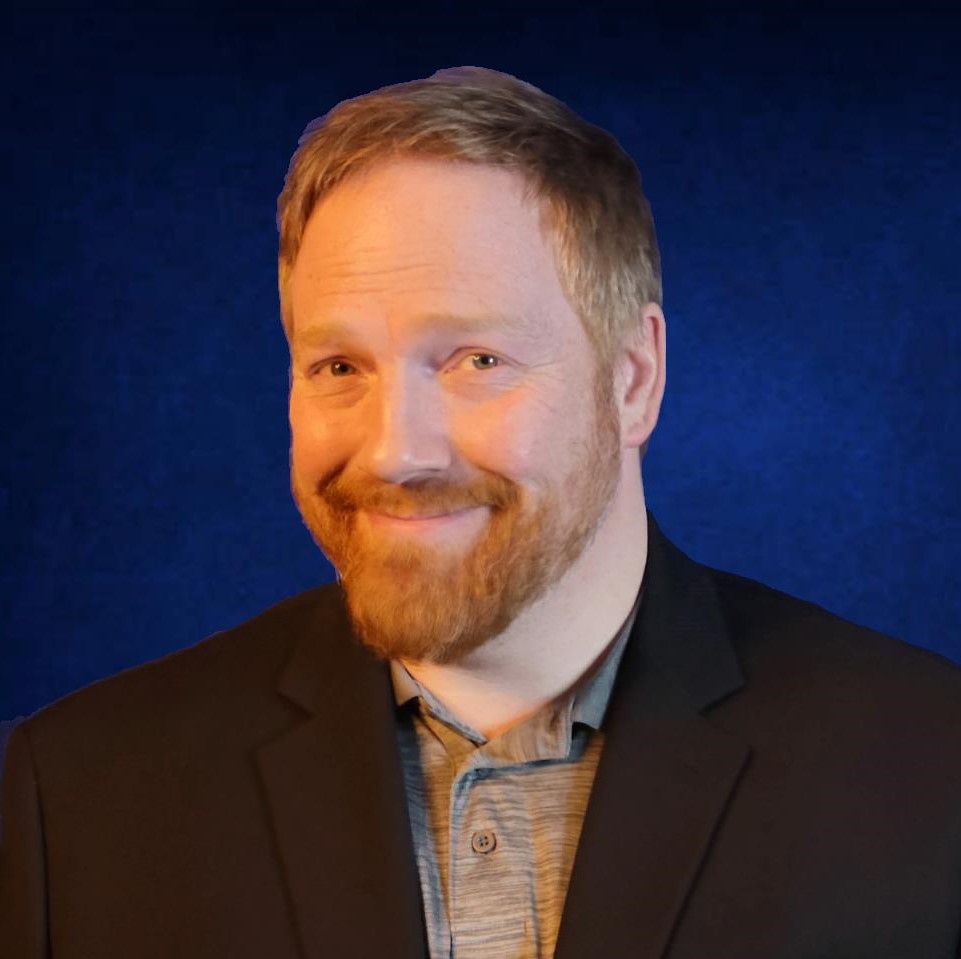 Chris Von Helmst
Training & Development Specialist
Intek Plastics
Chris Von Helmst has been working for Intek Plastics since 2019, where he took his experience as a Machine Operator and Value Stream Supervisor and parlayed it into an opportunity to become their Training and Development Specialist, where his passions are developing apprenticeships, career pathing, and training new employees. Outside of work he, his wife, and their (mostly) German Shepherd Jade are avid wanderers of the world, always with their eyes on the horizon looking for their next adventure. He is also proud to work for the team who received the 2021 Align National Training Program of the Year.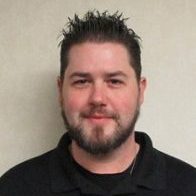 Nate Becker
Training & Development Specialist
Intek Plastics
Nathan has worked at Intek for 21 years. Over those years he has been a Utility, Skid Builder, Machine Operator, Shipping Clerk, Production Supervisor and is now the Extrusion Training Specialist. He is responsible for the onboarding and ongoing training of all Intek production associates. Nathan has participated in unique skill based collaborations with different educational institutions, including Hennepin County Technical College, Hastings High School and Dunwoody College.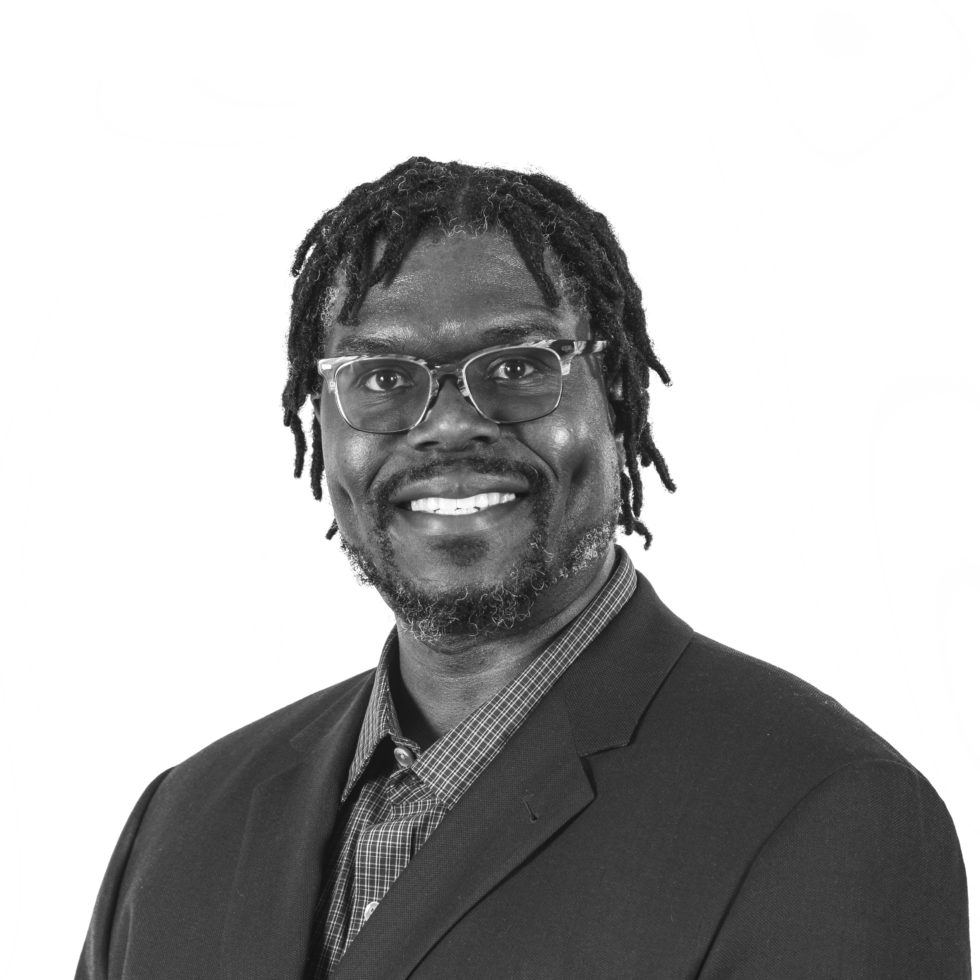 Marshall Fields
Corporate Trainer
Viamedia
Marshall Fields has over 20 years of experience in learning and development, including blended learning, curriculum design, and coaching. His cable career began with Insight Communications in Lexington, KY. He later became an instructional designer at Time Warner Cable and, subsequently, Spectrum. Fields began with Viamedia as a Training Specialist in 2018 and was promoted to Corporate Trainer after 6 months. In addition to helping manage the company training initiatives, Marshall serves as an executive coach, moderator of the Efficiency Task Force, Facilitates the Departmental Leadership Group, and Executive Committee. He holds a degree in Electronic Engineering, Certifications in Blended Learning (ATD), Curriculum Design (Langevin) and Professional Life Coaching.


BizLibrary is an approved credit provider for HR Certification Institute (HRCI), the Society for Human Resource Management (SHRM-SCP® or SHRM-CP®), ATD Certification Institute (CPTD/APTD), and Training Industry (CPTM). Viewing this webcast in its entirety qualifies for 1 recertification credit hour towards each credential. Learn more on our accredited content page.
FAQ
Q. What platform do you use for your webinars?
A. We use ON24 as our webinar platform.
Q. Do I need to download anything to attend?
A. No, ON24's interface does not require a download. You'll just need to make sure you have Adobe Flash enabled and for best results, close down any extra browser windows.
Q. How do I listen in to the webinars?
A. To listen in, you will need a pair of headphones or computer speakers. We do not provide a dial-in number for attendees.
Q. How early can I join the webinar?
A. The webinar room will open 15 minutes before the webinar starts.
Q. Do you recommend a certain browser to watch the webinar?
A. After 3/21/20, ON24 will not support Internet Explorer. We recommend using a supported browser, such as Microsoft Edge, Google Chrome, or Mozilla Firefox to view the webinar.
Q. Do you offer credits for your webinars?
A. Yes, most of our webinars are approved for one hour of HRCI and SHRM general credit. In order to be approved for credits, you must attend at least 50 minutes of the webinar.
Q. How do I know if the webinar is approved for credits?
A. If a webinar is approved for SHRM or HRCI general credits, the registration page will have the SHRM and HRCI badges at the bottom of the page. If you have any questions regarding credits, email kmiller@bizlibrary.com.
Q. How will I receive my HRCI and SHRM certificate?
A. If you have attended for 50 minutes of an approved webinar, there are a few ways you can obtain your certificate. First, you can download the certificate from a widget in our platform. If you forget to download the certificate during the webinar, an email will be sent with the certificate about 2 hours after the webinar is complete.
Q. If I'm not able to watch the webinar at the live time, can I watch it later?
A. Yes! We understand that you might not be able to watch the webinar at the live time, so we offer our webinars on demand. On-demand webinars are available up until 12 months after the initial live webinar date.
Q. What if I am having trouble accessing the webinar?
A. The webinar room will open 15 minutes before the live time. If you are still having issues attending, email kmiller@bizlibrary.com.