Leverage Unexpected Incidents to Improve Workflow Learning for Employees
Wednesday, September 25, 2019, 1:00 pm CT
Most learning programs and paths are prescriptions that cover "planned incidents." These topics are standard, using familiar content for steps, procedures, policies, and compliance. These are the norms – lessons that are predictable, known, and accepted company practices. A good example of a planned incident is, "follow these five steps to get results." Unfortunately, for every planned incident, there are ten or more unplanned incidents. These include catastrophes, accidents, errors, violations, near misses, product defects, explosions, emergencies, etc. These are unexpected, real-world issues that employees must respond to.
In Workflow Learning, employees must work and learn simultaneously and L&D and HR departments must encourage elective learning. Learners should have the flexibility to explore libraries of resources in order to find answers and solutions.
Employees deal with unexpected incidents in Workflow Learning, too. They must be able to anticipate, prevent, or resolve unplanned incidents at work, because these occurrences are part of the day-to-day realities of being a productive employee.
During this webinar, we will discuss:
Explore L&D and HR solutions to help learners deal with unknown and unpredictable workflow issues
Discover methods to identify, prevent, and/or solve unplanned incidents
Review a workflow map that helps HR and L&D professionals connect their learning resources to impact work results
Explore a method on how to encourage learners to do trial and error, and experimentation to solve problems
Brought to you by your presenters
Ray Jimenez, Ph.D
Chief Learning Architect
Vignettes Learning
Ray Jimenez is the chief learning architect at Vignettes Learning, TrainingMagNetwork.com and SituationExpert.com. He has worked with American Bankers Association, Neiman Marcus, the US Air Force, NASA, Blue Cross, Goodwill Industries, Pixar Studios, Edison Missing Group, Dendreon, Netafim, Progressive Insurance, Bridgepoint Education, and the California Institute of Technology, to name a few. Ray is the author of Workflow Learning; Microlearning Impacts Report; 3-Minute eLearning; Scenario-Based Learning; Do-It- Yourself eLearning; Story Impacts Learning and Performance, and Story-Based eLearning Design.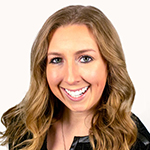 Katie Miller
Webinar Host
BizLibrary
As a Marketing Specialist with BizLibrary, Katie helps facilitate and create educational and engaging webinars geared towards Human Resources and Learning and Development professionals. She conducts research and works with subject matter experts to ensure the BizLibrary audience is receiving the most relevant and up-to-date content possible.

BizLibrary is a credit provider for HR Certification Institute (HRCI) and for the Society for Human Resource Management (SHRM). Viewing this webcast in its entirety qualifies for a recertification credit hour (general credit) for SHRM and HRCI. For more information visit our accredited content page.
FAQ
Q. What platform do you use for your webinars?
A. We use ON24 as our webinar platform.
Q. Do I need to download anything to attend?
A. No, ON24's interface does not require a download. You'll just need to make sure you have Adobe Flash enabled and for best results, close down any extra browser windows.
Q. How do I listen in to the webinars?
A. To listen in, you will need a pair of headphones or computer speakers. We do not provide a dial-in number for attendees.
Q. How early can I join the webinar?
A. The webinar room will open 15 minutes before the webinar starts.
Q. Do you recommend a certain browser to watch the webinar?
A. After 3/21/20, ON24 will not support Internet Explorer. We recommend using a supported browser, such as Microsoft Edge, Google Chrome, or Mozilla Firefox to view the webinar.
Q. Do you offer credits for your webinars?
A. Yes, most of our webinars are approved for one hour of HRCI and SHRM general credit. In order to be approved for credits, you must attend at least 50 minutes of the webinar.
Q. How do I know if the webinar is approved for credits?
A. If a webinar is approved for SHRM or HRCI general credits, the registration page will have the SHRM and HRCI badges at the bottom of the page. If you have any questions regarding credits, email kmiller@bizlibrary.com.
Q. How will I receive my HRCI and SHRM certificate?
A. If you have attended for 50 minutes of an approved webinar, there are a few ways you can obtain your certificate. First, you can download the certificate from a widget in our platform. If you forget to download the certificate during the webinar, an email will be sent with the certificate about 2 hours after the webinar is complete.
Q. If I'm not able to watch the webinar at the live time, can I watch it later?
A. Yes! We understand that you might not be able to watch the webinar at the live time, so we offer our webinars on demand. On-demand webinars are available up until 12 months after the initial live webinar date.
Q. What if I am having trouble accessing the webinar?
A. The webinar room will open 15 minutes before the live time. If you are still having issues attending, email kmiller@bizlibrary.com.