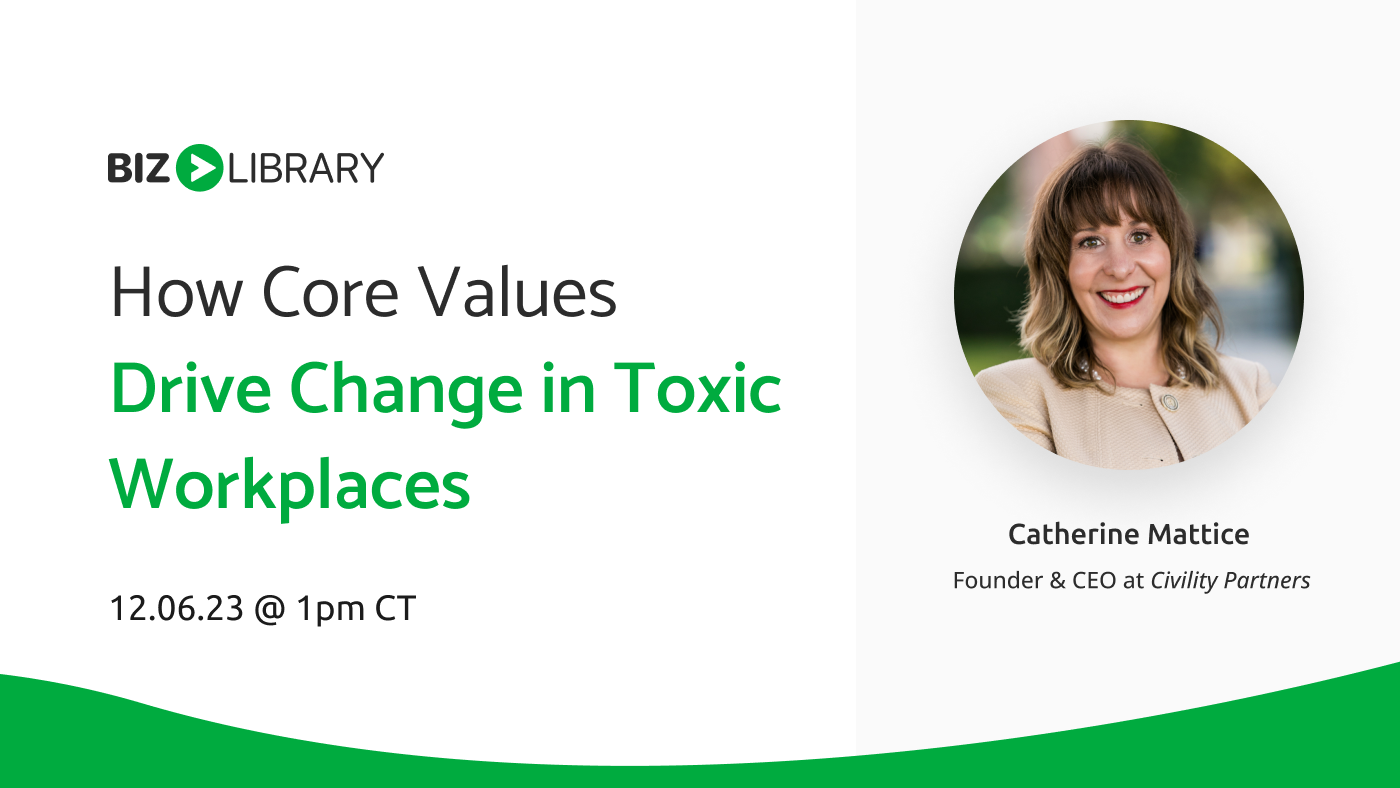 How Core Values Drive Change in Toxic Workplaces
Wed., Dec. 6, 2023, 1:00 pm CT
Abrasive leadership, workplace bullying, and discrimination are all examples of toxic workplace cultures that can have a detrimental impact on employee morale, retention, and performance. Core values can play a critical role in preventing and addressing these issues by creating a strong foundation for workplace culture that supports respect, inclusion, and ethical behavior. Explore how core values can be used to prevent toxic workplace cultures and create a positive and supportive work environment.
In this session, attendees will:
Learn the importance of core values in the company's culture
Learn how to create core values that are aligned with your culture
Address and understand the impact of toxic workplace cultures, including abrasive leadership, bullying, and discrimination on employee morale, retention, and performance.
Develop strategies for aligning core values and workplace culture to create a positive and supportive work environment
Learn how to make your core values part of your performance system
Brought to you by your presenters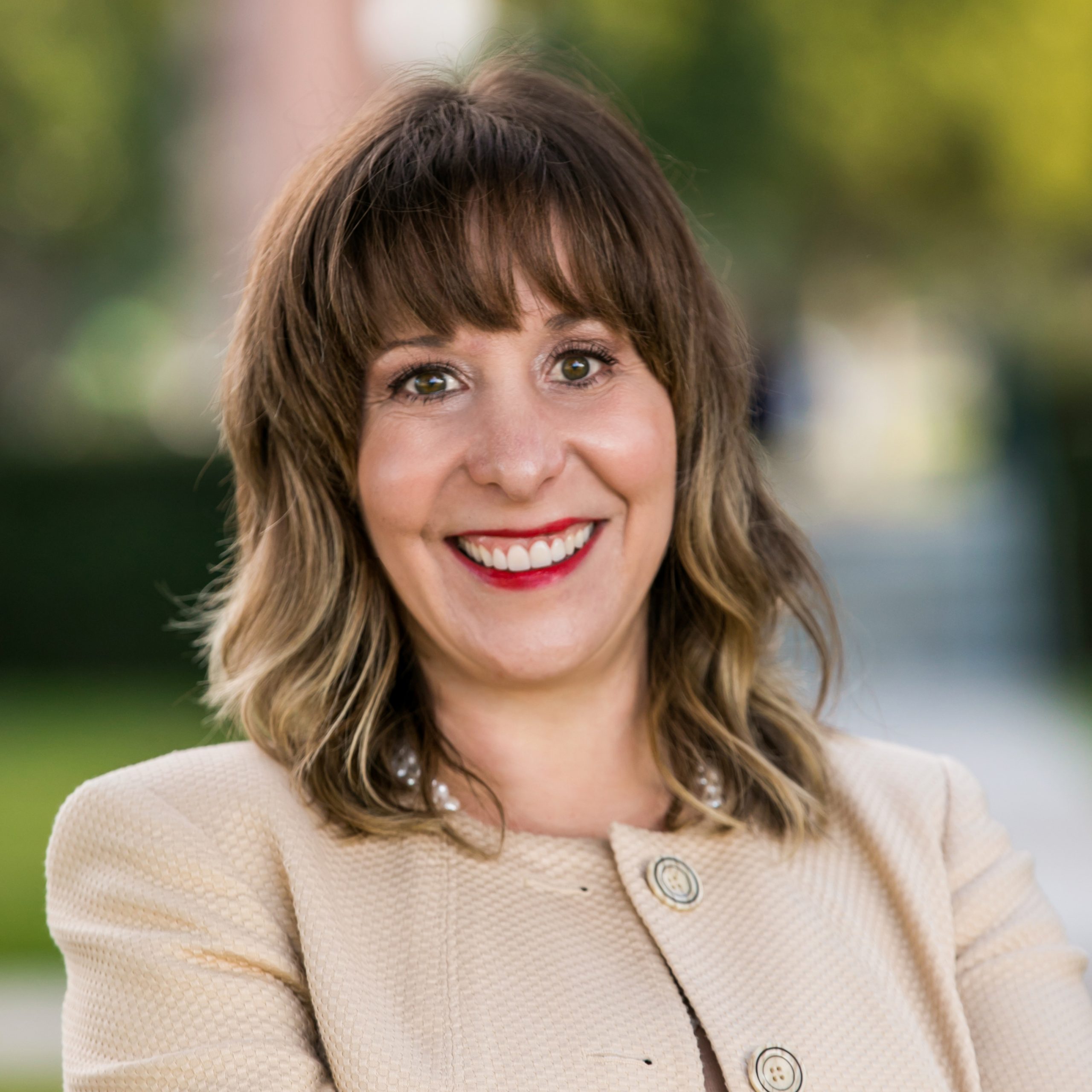 Catherine Mattice
Founder and CEO
Civility Partners
Catherine Mattice, MA, SPHR, SHRM-SCP, is the founder/CEO of Civility Partners, a consulting firm focused on helping organizations create respectful workplace cultures and specializing in turning around toxic cultures. Civility Partners' clients range from Fortune 500s to small businesses across many industries. Catherine is an HR thought-leader who has appeared in such venues as TEDx, USA Today, Bloomberg, CNN, NPR, and many other national news outlets as an expert. She's an award-winning speaker, author and blogger, and has 50+ courses reaching global audiences on LinkedIn Learning. Catherine's award-winning book, BACK OFF! Your Kick-Ass Guide to Ending Bullying at Work, was hailed by international leadership guru, Ken Blanchard, as, "the most comprehensive and valuable handbook on the topic."


BizLibrary is an approved credit provider for HR Certification Institute (HRCI), the Society for Human Resource Management (SHRM-SCP® or SHRM-CP®), ATD Certification Institute (CPTD/APTD), and Training Industry (CPTM). Viewing this webcast in its entirety qualifies for .5 recertification credit hour towards each credential. Learn more on our accredited content page.
FAQ
Q. What platform do you use for your webinars?
A. We use ON24 as our webinar platform.
Q. Do I need to download anything to attend?
A. No, ON24's interface does not require a download. You'll just need to make sure you have Adobe Flash enabled and for best results, close down any extra browser windows.
Q. How do I listen in to the webinars?
A. To listen in, you will need a pair of headphones or computer speakers. We do not provide a dial-in number for attendees.
Q. How early can I join the webinar?
A. The webinar room will open 15 minutes before the webinar starts.
Q. Do you recommend a certain browser to watch the webinar?
A. After 3/21/20, ON24 will not support Internet Explorer. We recommend using a supported browser, such as Microsoft Edge, Google Chrome, or Mozilla Firefox to view the webinar.
Q. Do you offer credits for your webinars?
A. Yes, most of our webinars are approved for one hour of HRCI and SHRM general credit. In order to be approved for credits, you must attend at least 50 minutes of the webinar.
Q. How do I know if the webinar is approved for credits?
A. If a webinar is approved for SHRM or HRCI general credits, the registration page will have the SHRM and HRCI badges at the bottom of the page. If you have any questions regarding credits, email kmiller@bizlibrary.com.
Q. How will I receive my HRCI and SHRM certificate?
A. If you have attended for 50 minutes of an approved webinar, there are a few ways you can obtain your certificate. First, you can download the certificate from a widget in our platform. If you forget to download the certificate during the webinar, an email will be sent with the certificate about 2 hours after the webinar is complete.
Q. If I'm not able to watch the webinar at the live time, can I watch it later?
A. Yes! We understand that you might not be able to watch the webinar at the live time, so we offer our webinars on demand. On-demand webinars are available up until 12 months after the initial live webinar date.
Q. What if I am having trouble accessing the webinar?
A. The webinar room will open 15 minutes before the live time. If you are still having issues attending, email kmiller@bizlibrary.com.