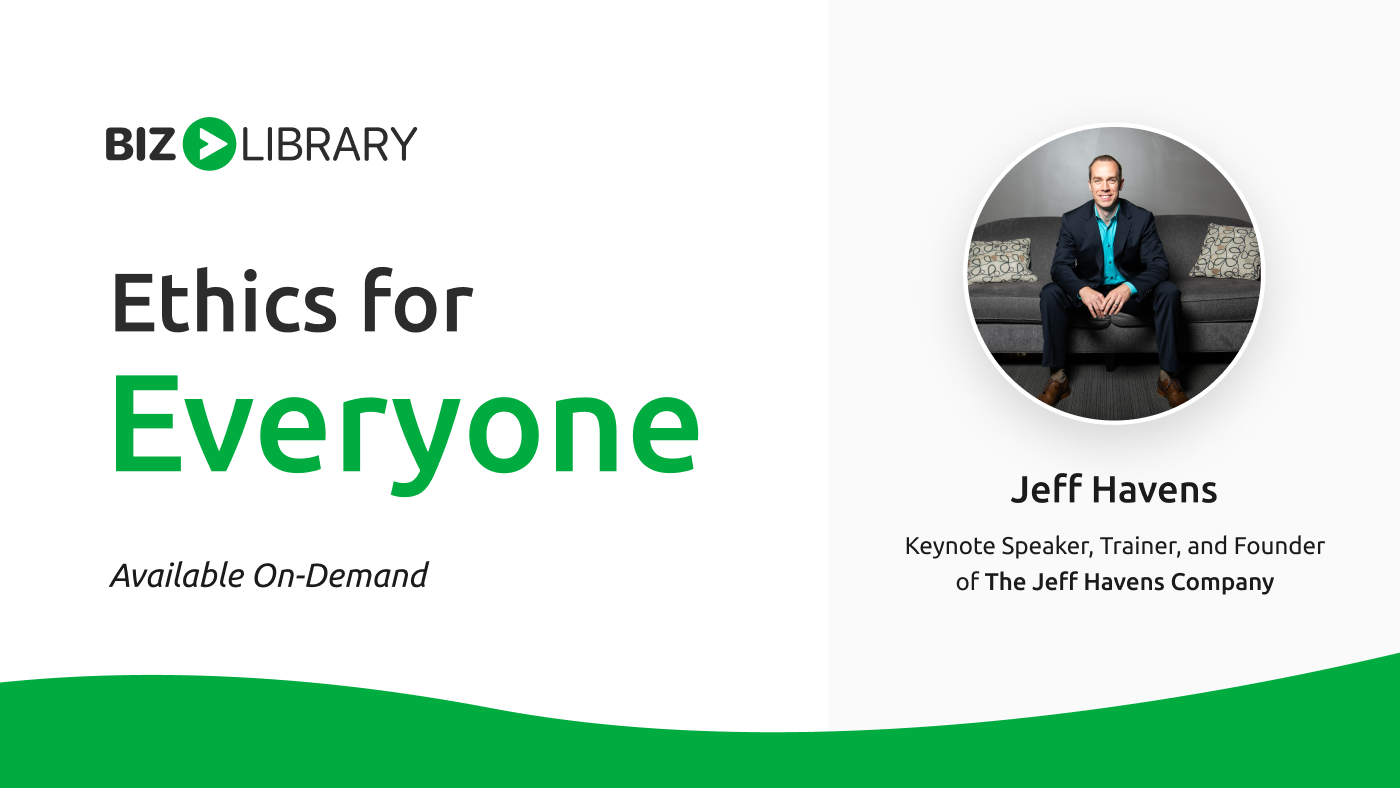 Ethics for Everyone
Thursday, Sept. 7, 2023, 1:00 pm CT
Ethics. The very word makes you want to slip into a coma, doesn't it? Yes it's an important subject (which is why you're even bothering to read this description in the first place), but you probably think this is going to be the most boring webinar in human history, somehow even more yawn-inducing than a real-time video of a rock slowly being eroded into sand. That's what you think, isn't it?
Well you're wrong. Because not only will this webinar show you how good business ethics have a direct relationship on customer loyalty and personal satisfaction, it will also make you laugh so hard you might snort milk out of your nose – even if you're not currently drinking milk. Ethics for Everyone will offer you a step-by-step process to build a solid ethical foundation for yourself and your company, and it will do so without making you feel like you're being lectured to. You might watch this webinar multiple times, you might even watch it without somebody forcing you to – that's how incredible it is!!!!
Ethics for Everyone takes an essential subject and makes it fun. So if you've ever struggled to get your team excited about focusing on subjects like honesty, integrity, and self-discipline, then you've come to the right place. Ethics for Everyone is yet another example of how The Jeff Havens Company manages to keep its central promise of offering serious solutions in a seriously funny way.
Learning Objectives:
Three major reasons why being ethical is important – and get this, some of those reasons are selfish!
How to develop a solid ethical foundation for yourself
How to resist the temptation to behave unethically
How to effectively communicate your ethics to your colleagues and customers
How to create a personal and company-wide statement of values (and why 'statement of values' is a better term than 'code of conduct')
How to maintain that statement of values as your team members, customer relationships, and working conditions evolve
How to build a culture of ethical behavior, and the rewards that will result from it
Brought to you by your presenters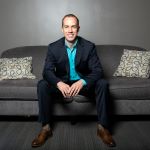 Jeff Havens
Keynote Speaker, Trainer, and Founder
The Jeff Havens Company
Jeff Havens is not your typical business growth expert. His uncanny ability to provide actionable answers to today's business challenges in an undeniably entertaining and impactful way has put him in front of over 1,000 eager audiences across North America and Asia. Delivering well-researched and relevant business insight is something a lot of keynote speakers do, but combining that with the entertainment value of a comedy show is not. Engaging, charismatic, and full of energy, Jeff Havens is the only business growth expert who provides serious solutions in a seriously funny way.

But even more than that, Jeff makes things easy. All of us are constantly being asked to do more with less, so the last thing you need is someone to tell you how difficult your challenges are. Jeff has a unique ability to simplify seemingly complex problems in a way that will provide your audience with a fresh perspective, one that runs counter to the conventional wisdom of the business world. He'll show you that we're not actually creating a completely new type of person every 15 years, that being innovative is not something only a few special people know how to do, and that both exceptional leadership and exceptional customer experiences are built on surprisingly slender foundations. You will leave Jeff's training sessions refreshed, relaxed, happy, and more confident than ever that you are prepared for the road ahead.


BizLibrary is an approved credit provider for HR Certification Institute (HRCI), the Society for Human Resource Management (SHRM-SCP® or SHRM-CP®), ATD Certification Institute (CPTD/APTD), and Training Industry (CPTM). Viewing this webcast in its entirety qualifies for 1 recertification credit hour towards each credential. Learn more on our accredited content page.
FAQ
Q. What platform do you use for your webinars?
A. We use ON24 as our webinar platform.
Q. Do I need to download anything to attend?
A. No, ON24's interface does not require a download. You'll just need to make sure you have Adobe Flash enabled and for best results, close down any extra browser windows.
Q. How do I listen in to the webinars?
A. To listen in, you will need a pair of headphones or computer speakers. We do not provide a dial-in number for attendees.
Q. How early can I join the webinar?
A. The webinar room will open 15 minutes before the webinar starts.
Q. Do you recommend a certain browser to watch the webinar?
A. After 3/21/20, ON24 will not support Internet Explorer. We recommend using a supported browser, such as Microsoft Edge, Google Chrome, or Mozilla Firefox to view the webinar.
Q. Do you offer credits for your webinars?
A. Yes, most of our webinars are approved for one hour of HRCI and SHRM general credit. In order to be approved for credits, you must attend at least 50 minutes of the webinar.
Q. How do I know if the webinar is approved for credits?
A. If a webinar is approved for SHRM or HRCI general credits, the registration page will have the SHRM and HRCI badges at the bottom of the page. If you have any questions regarding credits, email kmiller@bizlibrary.com.
Q. How will I receive my HRCI and SHRM certificate?
A. If you have attended for 50 minutes of an approved webinar, there are a few ways you can obtain your certificate. First, you can download the certificate from a widget in our platform. If you forget to download the certificate during the webinar, an email will be sent with the certificate about 2 hours after the webinar is complete.
Q. If I'm not able to watch the webinar at the live time, can I watch it later?
A. Yes! We understand that you might not be able to watch the webinar at the live time, so we offer our webinars on demand. On-demand webinars are available up until 12 months after the initial live webinar date.
Q. What if I am having trouble accessing the webinar?
A. The webinar room will open 15 minutes before the live time. If you are still having issues attending, email kmiller@bizlibrary.com.