Together Credit Union Transforms Its Leaders with a People-First Mindset Training Program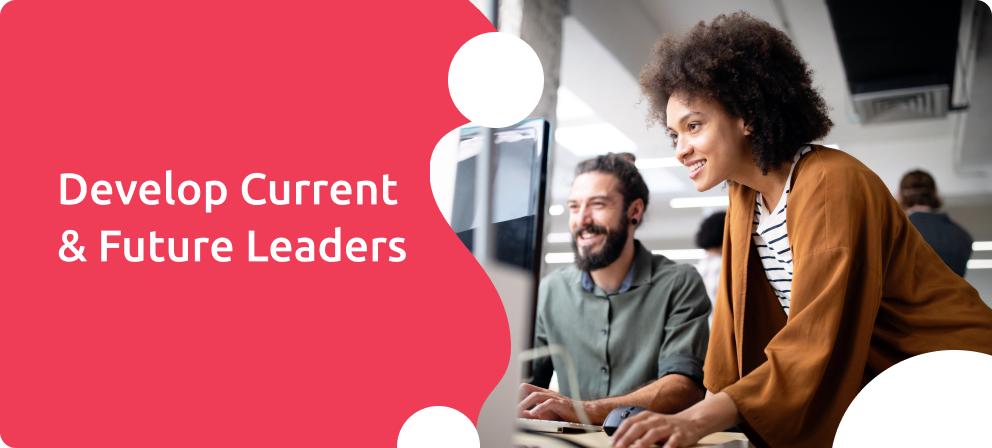 Company Size
400+
Industry
Finance and Insurance - Banking
Use Case
Leadership Development, New Manager Training
Who Is Together Credit Union?

With over 27 branches nationwide and 24/7 member resources and amenities, Together Credit Union has proven to be a trusted banking solution and financial partner to over 134,000 members.

Primary Challenge

Establish a leadership program that equips people managers with the skills needed to encourage and inspire their direct reports.

Results

Individual contributors are achieving their performance goals by having more autonomy and flexibility because they have leaders who care about supporting them and offering help when needed.
The Secret to Success Is…
It's no secret that the need for a formal leadership development program in organizations of all sizes is vital to the longevity of businesses today. With so many younger millennials and older Gen Zers taking on people managing responsibilities, it is more crucial than ever that they know how to be successful leaders.
Additionally, while more and more are stepping into management roles, identifying hi-potentials in an organization to build a full leadership pipeline is just as important. But it can be difficult getting a robust leadership program off the ground.
There are so many components that go into it: getting buy-in, identifying the guiding principles, delivery methods, time commitments, selecting participants, and the list goes on and on.
One of our clients, Together Credit Union, has been in those shoes. They knew they needed a leadership program to transform their culture, so they got started from the ground up and created a program unlike any other.  
The success of a program is dependent on the adoption of the vision from day one. When Together Credit Union's Organizational Effectiveness Consultant, Demi Bohr, first started outlining their leadership program,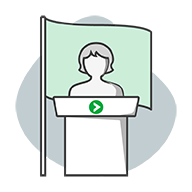 she prepared industry research and internal assessment results, and she analyzed various talent reviews. Her findings led her to realize that what Together Credit Union needed was to become a culture that was more intentional, instead of staying at surface level, and start having difficult conversations, rather than being afraid to rock the boat.
From there emerged the leadership program's guiding principles:  vulnerability, inclusivity, and clarity.
For this program to have an impact she went on to gain leadership buy-in, which was not easy! What was being proposed was different than what Together Credit Union has ever done— immerse learners into a program that focused on a people and team-first mindset, which ultimately meant measuring leadership performance on values rather than numbers.
It's safe to say leadership loves seeing quantitative data to prove ROI. However, Bohr was asking them to lean into a more qualitative approach to measuring effectiveness, and they believed in her and her ability to transform the organization.
They're Bringing Their Leaders Together
This annual leadership program is offered to anyone in the organization who is committed to learning, being engaged, dedicated to action planning, and will attend accountability partner and peer meetings. By not having a cap on registration, it offers the opportunity for everyone from frontline supervisors to executives to be on a level playing field and improve their skills to become the best leaders.
Throughout the year, anywhere from 60 to 90 learners engage in book clubs, workshops (facilitated by speakers in a live setting), leadership summit (multi-day event with keynote), and elearning content pulled together in playlists powered by BizLibrary, and all centered around topics that correlate with the guiding principles.
Additionally, learners also receive toolkits (bundled communication that has articles, BizLibrary content, and coaching opportunities) to help elevate their leadership with other topics not covered in the core program.  
Furthermore, Together Credit Union also implemented an additional leadership program for hi-potentials, which is more involved. This emerging leaders program only accepts five people after candidates present a business case to their executive team. Upon acceptance, the learners will receive executive coaching to help them with their leadership enrichment.
Next on the leadership program roadmap is to develop an influential leadership program.  
Andddd the Talent Review Process Says…
Since having these programs in place, Together Credit Union has seen positive shifts in their culture.
The first way they evaluate this is by looking at the rankings from their talent review process. While in most cases this is based upon what goals and numbers were achieved, they take a different approach. The leaders are measured based on the core competencies that are covered in the leadership program.
From there they are also measured by how their team is performing against the business outcomes, which are also strategized by the same competencies.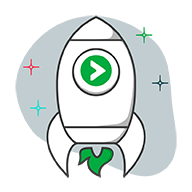 What they found is that individuals have more autonomy and flexibility to get their work done and achieve everything they set out to because their leaders care about supporting them by checking in and asking how they can help if the need arises.  
Together Credit Union is a standout example of how creating a culture that cares about human outcomes first and giving their leaders the skills and tools necessary to accomplish this leads to better performance.
Through blended learning techniques leveraging BizLibrary's off-the-shelf content and live training sessions, their leadership development program continues to stand out among the rest.
If you want to create the leadership program of your dreams, know that we at BizLibrary are here to help!