SeneGence Levels Up Employees' Skills with New Training Program
Best in the Biz Award Winner
Best Upskilling and Reskilling Program - The Level Up Award
Company Size
195
Industry
Retail Trade
Use Cases
DEIB, Onboarding, Elective
Who is SeneGence

Founded in 1999, SeneGence is known for their innovative anti-aging and smudge-proof makeup, advanced skincare, haircare, and collagen.

Primary Challenge

The HR department and managers at SeneGence noticed that employees across the organization had skill gaps, but their learning management system did not perform adequately. They knew they needed to search for a new online learning partner to deliver impactful skills development training to help upskill their teams and allow for more internal mobility.

Results

Partner with BizLibrary to leverage BizLMS and a robust content library to build out monthly skills training that would allow for employees' upward mobility within SeneGence.
Pick Your Player
Let's say you're about to play your favorite video game. Part of the strategy of winning is picking the character you want to use (we're partial to Toad) and any extras you might need to secure first place like vehicle, types of tires, and parachute. Then it's time to get playing, racing through fun-themed tracks, hopping across logs, or chomping dots! You're having fun collecting coins or special prizes while maneuvering around or overcoming any hazards that may set you back. Eventually, you finish in first place or reach a new high score, and you're doing your happy dance and cheering for yourself, as you should!  
Similarly, when building out your training and development programs, it's a lot like playing a video game. You must pick the right program for your organization, source any outside resources you need to facilitate your programs, secure leadership buy-in, communicate with employees, and the list goes on.  
A great example of this is when our client, SeneGence, was looking to upskill and reskill their employees.
After internal conversations between their HR team and leadership, creating a culture of shared learning became a high priority. With that said, they knew they would need a new online learning partner to support them because their existing platform was not getting the job done, so the search began.  
Heather Cupp, Senior Human Resources Business Partner, knew she wanted an easy-to-use learning management system (LMS) with a robust library of content. With those criteria in mind, she felt BizLibrary checked all the boxes. She recalls that her BizRep was transparent and up front about what the platform could do and the plethora of content types and topics available. Additionally, she was impressed with the pre-built marketing content she could use for promoting BizLibrary at SeneGence.  
With a tight timeline of getting up and running in two weeks from SeneGence's IT team, Cupp quickly got to work on the implementation process. She brainstormed around how she would ensure learning was embraced and what better way to do that than to center the programs around the organization's values. Some of the values included: value and serving others, integrity, Senesynergy (to abundantly empower those to promote growth and success and in doing so re-energizing one's own growth and success), innovation, creating opportunity, and never settling. From there she mapped out learning initiatives that championed these values and would help create an extraordinary employee experience. They were:  
Train on foundational elements in organization and time management, 

 

Build emotional intelligence and self-awareness, and 

 

Support internal mobility  

 
Overcoming the Ghosts, Red Shells, and Alligators
With the programs' vision complete, it was time to get leadership up to speed on how BizLibrary would be rolled out.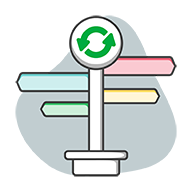 During initial discussions, leadership was concerned about creating a stigma around encouraging time away from work to complete monthly assignments, whether BizLMS would have inconsistencies like their previous solution provider, and whether employees would be resistant to the change.  
Cupp didn't let the doubts stop her from achieving full buy-in. She decided what better way to eliminate doubt than to show leadership everything BizLibrary had to offer, so focus groups were formed with C-suite and managers.  
The main purpose was to have participants explore the platform and sample content focused on the gaps they identified in their unique teams. After the exploration phase, participants were able to give their feedback. Comments were overwhelmingly positive, and everyone was excited about bringing BizLibrary to their organization and determined it would provide great value to employees.  
Leveling Up
With BizLMS set up and leadership buy-in secured, it was time to get employees started leveling up their skills.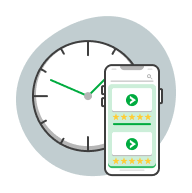 She knew that timing is everything, and it's all about delivering the right skills training to the right people at the right time. She knew that she wanted to introduce this new habit of logging into the platform and completing the monthly training program in a creative and fun way!  
First, Cupp utilized BizLibrary's Marketing Your Training Program 101 Guide to map skills and content together that would resonate with employees. The skills she chose for employees to work on improving aligned with the company's values so that the employees could see the direct benefit. Next, she browsed BizLibrary's collection of themed customizable marketing templates that fit the time of year and pique learners' interest in the skill.  With her skills and marketing communications ready, she added one final touch- friendly competition.  
Learners had their eyes on the prize (literally!!) and were excited to get in and begin their skills development journey. While the prizes were a great extrinsic motivator, eventually their motivation shifted to intrinsic because they found the correlation between completing their assignments and their upward mobility within the company. 
Additionally, outside of the monthly skills training, Cupp has incorporated BizLibrary into other programs.  
Onboarding

: New hires receive pre-set learning initiatives on day one to help them get familiar with the platform and explore the wide variety of content available to them. Also, managers assign learning content to their new hires that will help them excel in their specific roles.

 

DEIB

: Creating an inclusive culture is one of SeneGence's main priorities and having content that educates employees on how to be respectful in the workplace has created a more understanding and compassionate workforce. 

 
Reaching High Scores
Since launching BizLibrary to their organization, SeneGence has seen incredible results. Some of the highlights include:  
An average of 17.3 courses launched per learner

Self-directed course completion increased by 148% YoY 

 

Supervisor-assigned learning content increased 288% YOY

 

Quarterly utilization is at 88.48%

 
Cupp notes that "the secret sauce was the abundant, quality, microlearning content that was available to select from that we could push out."
Because of this, their learners continue to come back to BizLMS to keep leveling up their skills, and the culture has positively shifted into one that prioritizes shared learning. Cue the confetti poppers and upbeat music for the high-score celebration!!