Fujifilm Fills Skill Gaps with a Robust Learning Program
Company Size
7,000
Industry
Manufacturing
Use Cases
Onboarding, New Manager, Leadership Development, Sales and Customer Service
Who Is Fujifilm?

Through its three business segments – healthcare, materials, and imaging – Fujifilm leverages technology and innovation to build a healthier and more sustainable world.

Primary Challenge

Employees were seeking development opportunities to refine and grow their skills. 

Results

Fujifilm built out several learning programs that help employees advance to the next level in their career.
The Engineer, The Pilot, and The Flight Attendant
When it comes to commercial airplane flights, 100% of the time the plane is built, the pilots are prepared for takeoff, and the flight attendants are at the main doors ready to greet you. You're confident you will get from Point A to Point B with no issues (unless they run out of snacks– a true nightmare!). But what if you were told as you arrive at the tarmac that you would be the person who must build the plane, as you fly it, while also serving snacks and drinks?  
There would probably be one million thoughts going on in your head, and most of them might be along the lines of, "There's no way I can do all of this!" You'd be valid in thinking that, as that would be incredibly overwhelming! But we know your determination and motivation would kick in to try your absolute best. As you get started, you'd realize you don't have to do this alone, and you could phone a friend and ask for some help.  
Committed to being a partner in help for this extensive job, your friend shows up and sure enough, you're conquering these tasks! It's not the easiest and took some figuring out, but you're pulling off the ultimate three-in-one by building, flying, and serving drinks on the plane. *cue the confetti!!*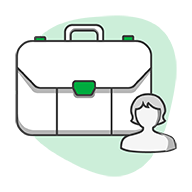 William (Bill) Vallari found himself in a similar situation when he started his role as Director of Learning at Fujifilm. While maybe not as complex as the plane analogy, he was brought in to create a culture of development with as clean of a slate as you could possibly have. His responsibilities included:  
Determining what the staff wanted from their development,

 

Designing programs to fit those needs, and

 

Establishing metrics of success to know if the programs are performing as expected. 

 
Vallari quickly realized he couldn't do all of this on his own and with no internal system in place to aid in completing his business goals, it was time to bring in some support. So, who did he call? Okay, we know where you're going and no, it's not the Ghostbusters, but rather several learning solutions to participate in an RFP.  
Who's It Going to Be?!
After weighing several options, BizLibrary was ultimately selected! Vallari and the selection committee considered many factors before ultimately concluding that BizLibrary would bring the most value to their organization. He recalls the three main differentiators that made BizLibrary stand out from the rest:  
1.) The care and attention from the team were superior to the other vendors they were evaluating,  
2.) The quality of the content fits the bill, having content that was short, accessible, and interesting. Additionally, he appreciated the opportunity to preview the library and search for courses he knew the staff would be looking for, and  
3.) The consistency of having most of the courses all wrapped into the BizLibrary player really stood out.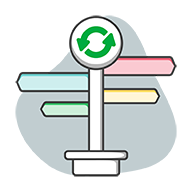 Utilizing a content library was going to be a significant change for Fujifilm, so delivering content in a consistent way would make the introduction of the solution so much smoother.  
Buckle Your Seatbelt, We're Cleared for Departure
Because Vallari sent out a needs assessment ahead of the decision-making process, he knew what programs he needed to focus his attention on building. Some of them included:  
Onboarding: 

No matter if a new hire is starting within one of the 27 affiliates or with Fujifilm's holdings group, they would all receive the same curriculum to learn about the company culture and dive into learning skills needed to perform their jobs successfully. 

 
Sales training and development: 

 

With several sales teams within the organization, creating a program that focuses on delivering an exceptional sales experience topped the priority list.

 
DiSC

: 

 

Educating employees on how to work with each other when everyone's style is inherently different is essential to productive collaboration and peak performance. 

 
Leadership Development:

 

Depending on where you are in your leadership journey may mean you need to refine certain skills. Whether you are a new manager, first–year manager, seasoned leader, or a member of the executive suite, there is an opportunity for everyone to be educated in the leadership essentials needed to thrive in their roles. This program was designed to level the playing field and fill in any skill gaps. Because of this program, succession planning becomes so much easier, due to having steps in place to pave the way for the next generation to seamlessly transition into a promotion.

 
Vallari mentioned that when he brought his vision for these programs to his CSM, his CSM was a wonderful partner and lifesaver because of all the white glove service he received.
Having support from BizLibrary's Content Concierge, who takes subtopics provided by BizLibrary clients and maps suggested content titles to them, made that portion of building the programs a breeze.  
These programs allow individuals to take the attributes and skills they have within them, bring them out, and fine-tune them. Vallari believes it's always easier to point out what people are doing wrong, but having a culture that empowers employees to catch people doing something right is more essential to their overall growth—which is what these programs are all about. And you know what they say, it's not about the destination but the journey (or in our case the flight!).  
A Smooth Landing
Since taking off with their new center of excellence for all of their learning, Fujifilm's learning programs have seen exceptional usage. And because they recognized that the support they receive from BizLibrary really is a huge differentiator, they are transitioning into using BizLMS with additional licenses so that more employees could take advantage of everything BizLibrary has to offer.  
This transition also allows everything to be kept in one system. From registration to completion, BizLMS keeps track of all of it, so Bill can say goodbye to spreadsheets and Outlook as his scheduler! Not only will this bring a better blended learning experience for everyone, but Fujifilm's affiliates will have an admin login and will be able to design their own homepage that maintains their own branding and identity.  
Furthermore, Vallari follows the Kirkpatrick Model when measuring the success of his programs. Specifically, he focuses his attention on level three, which evaluates where a learner was before the program and then post-completion. The expectation is that there is an increase in knowledge over that time because of the education received. Additionally, he asks for feedback on the learners' overall satisfaction with the program to adjust and make it even better for the next time.  
He also hears consistent positive buzz from learners on how much they like the content they are consuming. They appreciate how the microlearning style of the courses allows them to fit learning into their everyday flow of work. And lastly, the business internally has been positively impacted because of the emphasis placed on relationship building.  
Thanks for Flying with Us
Developing the whole person and encouraging employees to better themselves in all areas is the 'why' behind Vallari's programs. We love hearing how our clients are helping us with our own mission of building a more compassionate and competent future.