DFC Company Is Off to the Races with New L&D Programs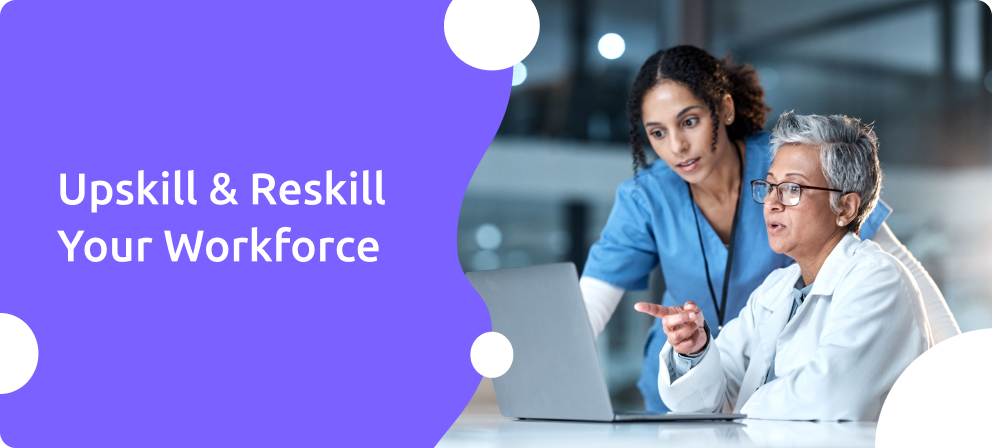 2023 Best in the Biz Award Winner
Best New Program Launch - The Off to the Races Award
Company Size
450
Industry
Construction
Use Cases
Leadership, Elective Learning, Communication
Who Is DFC Company?

DFC Company is a family-owned business spanning three generations. The founders—Dave Currier, his brother Dan Currier, and father Dick Currier—all joined forces and started DFC Company from their backyard garage in 1972. DFC Company is the parent company of the following operating entities; Dakota Fence, 3D Specialties, Sign Solutions USA, Dakota Playground, Park & Play USA, and Town & Country Fence.

Primary Challenge

Never having a formal training and development team, DFC Company was looking to upskill and reskill their employees to create opportunities for internal promotion and offer a leadership training program to increase their leadership pipeline.

Results

Partner with BizLibrary to introduce learning programs that allow employees to learn new skills specific to their current and future roles as well as leverage an extensive content library to build out a four-stage leadership program.
A Day at the Derby
Fun outfits, big hats, great food and drinks, an electric atmosphere, and the sound of bells when gates go flying open is exactly what you'd expect to find at the Kentucky Derby. So much hype for a mere two minutes. But what makes those two minutes so exciting is all of the behind-the-scenes preparation jockeys and their horses do.  
Horses need countless hours of training to increase their stamina, get used to the gear they wear, adjust to their jockey, and remain in optimum condition for race day. Same with jockeys, there's more to it than just riding the horse. It's about finding the right riding position, using the navigation tools, learning the right exercise and training techniques for their horse, while also staying in peak physical condition themselves. 
But all that preparation is worth it when the gates fly open, and the horses are off to the races! Taking each turn with ease, never slowing down, listening to their jockey, and ultimately crossing the finish line first! The crowd is going wild, the jockey is amazed and filled with emotions, and the horse is draped in a garland of 400 roses. All that prep work was well worth it!  
At BizLibrary, we often feel like the people in the stands cheering when we have a client launch out of implementation and hit the L&D racetrack. One of our clients, DFC Company, was recently off to the races with their brand new training programs designed to upskill and reskill their employees and provide leadership training to their managers.  
Getting Prepped and Ready
When Natalie Feldhake, Manager of Employee Engagement and Development, sat down with her Client Experience Manager (CEM) they outlined their primary foci for introducing BizLMS and BizSkills, the first and only upskilling platform that provides your workforce with personalized training and career growth for each unique employee. BizSkills was designed to take the guesswork out of curriculum development, and expertly scale personalized learning experiences throughout your organization by: 
Delivering training plans relevant to each role and skill level

 

Quickly assessing employees' evolving skills

 

Letting employees steer their own learning

 

Measuring the success of personalized skills development
Feldhake explained that learning and development would be a new concept to employees, so introducing the programs as a company-wide benefit was crucial. This way, employees wouldn't see their assignments as just another to-do item in their already busy day, rather something they look forward to.  
With that in mind, the first goal was to offer a way to develop their Blue Family members (DFC Company employees) to increase internal promotions.
This is why they felt having a product like BizSkills would help because it allows the training and development team to provide different content types around various topics that help them learn new skills and refresh current ones to help succeed in new or existing roles.  
Their second goal was to create a formal leadership program that would equip individual contributors that were promoted to management with the skills and resources needed to lead their new team. They wanted to set them up for success because Feldhake realized that it can be an adjustment going from being a field employee to an office position who leads the crews out in the field.  
Hold Your Horses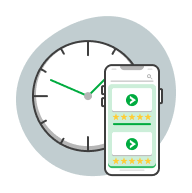 As they were getting the admin side of implementation set up, accessibility for field employees came up.  Since field employees are employed seasonally because of the climate in North Dakota and Minnesota, they are putting in long days to complete projects and don't have access to a company computer nor company email address. While this could be seen as a challenge, Feldhake's CEM saw it as an opportunity to showcase BizLibrary's mobile capabilities.  
Using field employees' personal email addresses allows them to still receive training assignments and gives them the flexibility to complete the training when and where it works best for them. Also, to keep them engaged in training, DFC Company's in-house team created content for field employees specifically on topics like how to work in the sign shop or how to install a fence. The team then uploaded that content to BizLMS using the custom course upload feature. 
Ready to Ride!
With goals in place and challenges overcome, it was time for DFC Company to be off to the races with its learning and development programs! When the gates opened and the bells sounded, they rolled out three formal training programs:  
Monthly assigned training – while not required, each month Blue Family members receive emails with two videos of content each month tied to a specific topic to help them level up in their career.

 

Role-based

– allowing employees to follow a dedicated path for development unique to their current job title or the job title they aspire to have. Using BizSkills, they can rank their proficiencies in relevant skill areas and access content on areas they can improve upon.

 

Leadership

– wanting to increase their leadership pipeline

,

they developed a four-stage program, leading self, leading others, leading leaders, and leading the enterprise. They first go off-site for in-person training and then use BizLibrary content as reinforcement training around the topics covered. 

 
In addition to these formal learning programs, they also emphasized elective learning too. Opening the entire BizLibrary content library allows their Blue Family members to search and consume content around topics that they're interested in.  
A Garland of Roses for DFC Company
You may be wondering what their first-place finish looked like. So, grab a mint julep and we will tell you! First, they incentivized their launch. Everyone who completed a fun scavenger hunt to help them get comfortable navigating in BizLMS received a custom-designed Blue Family sticker and was entered to win one of three YETI coolers or one of two $50 gift cards to the company store. By making their launch exciting they saw incredible results within the first month:  
708 course launches  
128 unique users out of a possible 400 in the platform  
208 unique titles launched 
These metrics of success are deserving of the thunderous applause you'd find at Churchill Downs, if you ask us! We can't wait to see more of what DFC Company accomplishes with its new training programs.