Coastal Pet Products Achieves 100% Utilization Post Launch
Company Size
434
Industry
Manufacturing
Use Cases
Leadership Development, Customer Service, Onboarding, Compliance & Safety, and Elective Learning
Who Is Coastal Pet Products?

Coastal Pet Products is much more than an American manufacturer of pet products. As an industry leader focused on quality first, Coastal has been setting the bar for decades with standards that remain unsurpassed today. With over fifty years of experience behind them, Coastal has always been on the cutting edge of innovation and design.

Primary Challenge

Many managers at Coastal Pet Products were being promoted based on their exceptional work experience and tenure, but what they found is their managers needed a resource to grow and develop their leadership skills, especially knowing that many managers oversee employees from multiple generations.

Results

Implement BizLibrary's learning management system and content to create learning initiatives that help develop their manager's skills, so that they can effectively lead their direct reports. 100% of their learners logged in post launch.
It's Time for a Change
Often companies will have systems, processes, and a way of doing things that have been long rooted in the company culture for years. Introducing a new way of thinking or doing can be incredibly challenging because sometimes the thing we fear the most is change. One of the biggest challenges businesses face today is keeping up with our ever-changing times; how to manage multiple generations, how to bring resolution to a customer's problems, how to innovate and bring cutting-edge ideas and designs to the table, and the list goes on and on.  
Many times, an organization will look to implement training and development to make keeping up digestible and attainable. One of our clients, Coastal Pet Products, found themselves in this situation.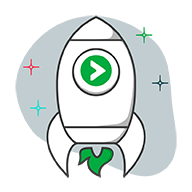 Their Customer Service department wanted to focus on upskilling their reps. Leadership training started to become a huge organizational focus. Ensuring that their employees participate in their compliance and safety training continues to be of the utmost importance, and they were concerned with offering opportunities for learners to grow and expand in skillsets that are most in-demand today.  
After completing a demo with their HRIS system and BizLibrary, the team at Coastal Pets knew BizLibrary would give employees a platform they could use to expand skills in their roles or use it as a tool to aid in potential advancement within the company. With this reassurance that BizLibrary was the right solution, it was time to get to work building out a learning and development program that was robust and accessible.  
Preparing to Hit the Racetrack
Before introducing BizLibrary to their organization, Coastal Pets knew that taking their time and not rushing the implementation process was going to be key in getting their new learning and development program adopted. When Chad Brady, Organizational Development Specialist, met with his BizLibrary Client Experience Manager (CEM) he explained to him that he was getting brought up-to-speed on leading this initiative and remembers his CEM being "very easy to talk to, very friendly, and very patient." Additionally, Brady recalls very quick response rates from his CEM when communicating asynchronously and thoughtful suggestions as they began the process together.  
Brady and his CEM met several times over the implementation period to discuss the look, feel, and organizational setup of the LMS, including:  
Branding the LMS with the company's logos and colors

Choosing content to feature in the new learner playlist

 

Getting all the learners uploaded to ensure successful log-ins on day one
Learners, Start Your Engine
When the technical implementation side was complete, it was time to get learners excited. Thanks to the planning Brady and his CEM did, they were ready to send the first communication announcing the platform and content to the organization. Included was a new learner welcome video that showed how to navigate the LMS and use the search feature to browse content.  
Once learners signed in for the first time, they found their first LMS assignment-watch one video in the new learner playlist. They could choose from topic areas like the benefits of having a daily routine, financial health, physical and mental health and wellness, and motivation.  
Coastal Pets' post-launch metrics proved that taking their time to ensure everything was set up just right and making the launch fun and engaging always pays off.
Coastal Pets saw 1,811 total launches (when a learner plays a piece of content), 152 unique learners, and 11.3 average launches per learner– talk about revving for a great start.
Off to the Races
After a great head start with the help of implementation services, it was time for them to transition over to having a dedicated BizLibrary Client Success Manager (CSM).  
Brady notes that during the handoff call, his CSM was incredibly attentive and cared about where he wanted to take learning and development at Coastal Pets for the long term. Brady's biggest goal with each program is for them to be rooted in learner enjoyment and has felt encouraged by his CSM to achieve this.   
The first post-implementation program is an assigned monthly required skills development learning initiative. Each month Brady selects a certain skill to focus on, such as email etiquette, time management, accountability, or emotional intelligence, and then he browses and selects 20-30 total minutes of content to place in a learning initiative.  
Brady feels most strongly that the BizLibrary solution can be used to develop and grow employees professionally and personally, and he ensures that each lesson he assigns aligns perfectly with his vision by watching each piece of content before he assigns it. Often these learning initiatives have a mix of microcontent and select lessons from BizLibrary's Expert Insight Series, and if he ever needs recommendations, he reaches out to BizLibrary's Content Concierge team to get a list of top content titles they recommend.  
Since this program is assigned each month, Brady focuses on the completion rates, which is at an impressive 76%!
Additionally, he often hears from learners that they've never had any benefit quite like BizLibrary,  and they appreciate the opportunity to truly learn about anything they could want. 
Furthermore, Brady uses some of the reporting features to see what pieces of content are most watched on an elective basis and tries to integrate them into his monthly assignments. Lastly, he notes that employees are choosing to watch content above and beyond the prescribed lessons. 
There are additional programs outside of the monthly initiative that Coastal Pets has their learners participate in with the support of BizLibrary content. They are:  
Leadership: Building the soft skills of people managers is a huge organizational focus for Coastal Pets. With many long-tenured employees, they wanted to ensure that those moving into management positions knew the skills needed when overseeing a diverse team.

 

Onboarding: Within a new employee's first day or two

,

Brady provides an overview of the benefit of BizLibrary at their organization. The new employees are then assigned the new learner playlist and given tips on how to find content that aligns with the skills they're interested in.

 
Lastly, Brady is looking to introduce compliance and safety topics into employees' learning and development journeys. Having one platform will help them assign and track completions easily when it comes time for annual sexual harassment and safety training in their organization. It assists in ensuring they achieve 100% completion so they can pass annual audits. 
Thinking back on all the progress Brady has made toward creating a culture of continuous development, he says,
"[My CSM] has helped me every step of the way, and we're starting to think long-term and strategically in terms of taking the programs to the next level."  
Photo Finish Results
Within the first four months of their successful launch, they have achieved even more impressive results that would get any crowd on their feet. Some of their impeccable results include:
3,206 launches, 100% of learner log-ins (each learner who has a license has logged into BizLMS), 21.5 average launches per learner, 2,909 completions (pieces of content played 100% through), and 346 unique titles completed.