Retaining Top Notch Employees In a Hot Job Market
Wednesday, September 11th, 2018, 1:00 pm CT
In today's highly competitive job market, keeping employees — especially those with in-demand skills — at your organization is harder than ever. According to Gallup's latest survey, 51 percent of workers in the U.S. are open to new opportunities. Out of those people, about a third are doing so in order to find growth and promotion opportunities, and just under a quarter say they intend to leave in order to increase their compensation.
By creating opportunities for employees to learn and grow, and paying them appropriately for their skills and experiences, you'll ensure your best employees have a long, satisfactory tenure at your organization.
Join BizLibrary and PayScale, the respective market leaders in Online Learning and Compensation Management software, for a webinar on how you can retain employees and keep them motivated. In this webinar, we will discuss:
New research on why employees look for new jobs
How to set the right expectations with employees from the get-go around pay, performance and career trajectory
How to create a comp plan that incentivizes high performance and mitigates flight risks
Creating an org-wide learning and development strategy that keeps employees engaged
Brought to you by your presenters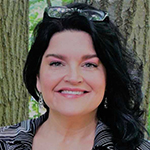 Libby Mullen
Learning & Development Manager
BizLibrary
Libby has just been recently been promoted to the Learning & Development Manager at BizLibrary; her favorite aspect of her role is developing employees to realize their maximum potential. Libby has over 25 years of experience in Education, Training, and Business Consultation, both in the Higher Education realm and in all verticals of the Business Sector. Building positive partnerships, solving business challenges creatively, and bringing out and developing the strengths in others are what makes Libby "tick." Libby is a fervent writer, an experienced public speaker and is most passionate about the importance of life-long learning in helping employees to take initiative to become "Smarter Every Day." At home, Libby has 5 boys (ages 11-20).​
Camie Bailey
Implementation Manager
PayScale
Camie Bailey, M.S., is an Implementation Manager at PayScale. She has led hundreds of organizations through implementing PayScale's Insight, Insight Lab, and Team products over the last four years. She is passionate about increasing communication at all levels of an organization using compensation software as a catalyst and she specializes in helping HR professionals navigate their PayScale resources.

BizLibrary is a credit provider for HR Certification Institute (HRCI) and for the Society for Human Resource Management (SHRM). Viewing this webcast in its entirety qualifies for a recertification credit hour (general credit) for SHRM and HRCI. For more information visit our accredited content page.
FAQ
Q. What platform do you use for your webinars?
A. We use ON24 as our webinar platform.
Q. Do I need to download anything to attend?
A. No, ON24's interface does not require a download. You'll just need to make sure you have Adobe Flash enabled and for best results, close down any extra browser windows.
Q. How do I listen in to the webinars?
A. To listen in, you will need a pair of headphones or computer speakers. We do not provide a dial-in number for attendees.
Q. How early can I join the webinar?
A. The webinar room will open 15 minutes before the webinar starts.
Q. Do you recommend a certain browser to watch the webinar?
A. Yes, we would recommend to avoid using Internet Explorer as we found it is not as compatible with our platform.
Q. Do you offer credits for your webinars?
A. Yes, most of our webinars are approved for one hour of HRCI and SHRM general credit. In order to be approved for credits, you must attend at least 50 minutes of the webinar.
Q. How do I know if the webinar is approved for credits?
A. If a webinar is approved for SHRM or HRCI general credits, the registration page will have the SHRM and HRCI badges at the bottom of the page. If you have any questions regarding credits, email kmiller@bizlibrary.com.
Q. How will I receive my HRCI and SHRM certificate?
A. If you have attended for 50 minutes of an approved webinar, there are a few ways you can obtain your certificate. First, you can download the certificate from a widget in our platform. If you forget to download the certificate during the webinar, an email will be sent with the certificate about 2 hours after the webinar is complete.
Q. If I'm not able to watch the webinar at the live time, can I watch it later?
A. Yes! We understand that you might not be able to watch the webinar at the live time, so we offer our webinars on demand. On-demand webinars are available up until 12 months after the initial live webinar date.
Q. What if I am having trouble accessing the webinar?
A. The webinar room will open 15 minutes before the live time. If you are still having issues attending, email kmiller@bizlibrary.com.