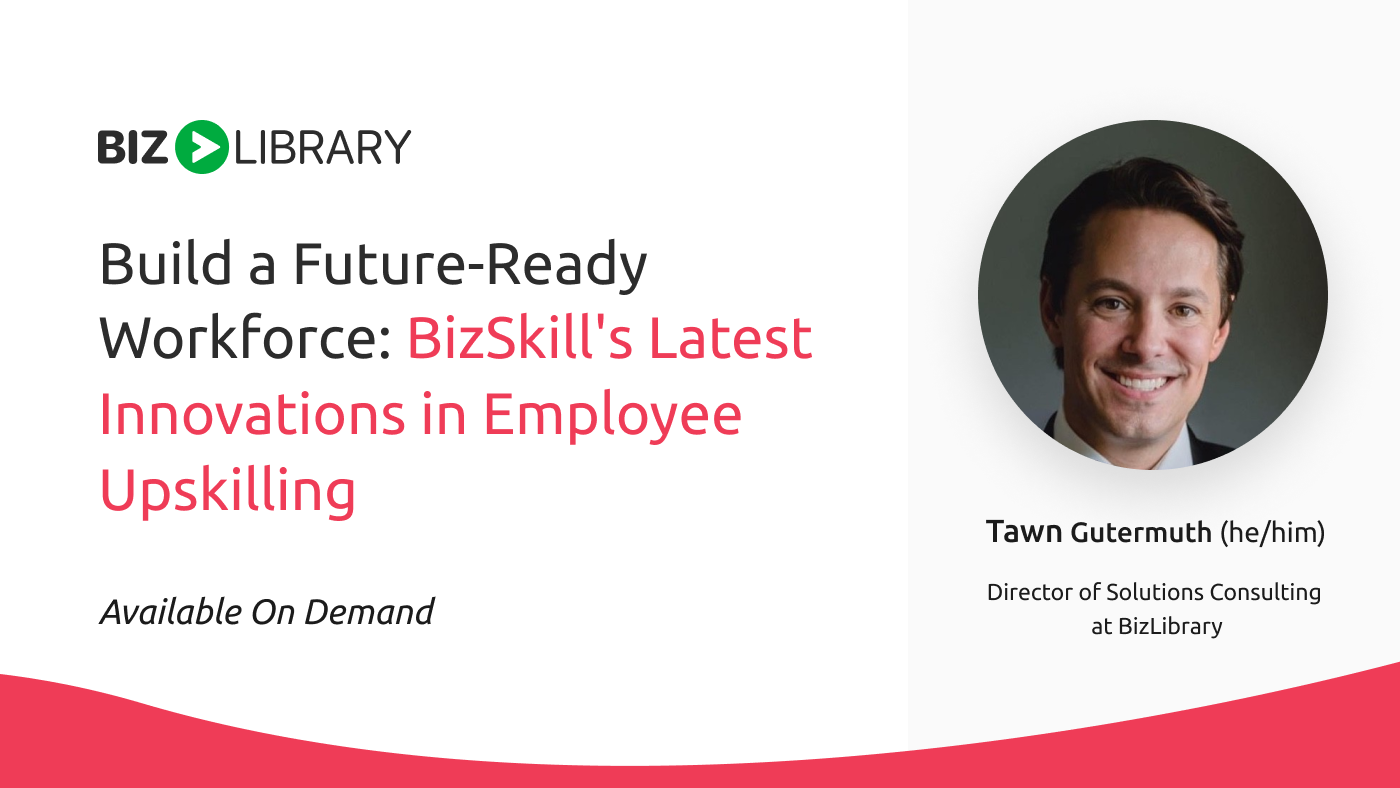 Build a Future-Ready Workforce: BizSkill's Latest Innovations in Employee Upskilling
Wednesday, Nov. 15, 2023, 1:00 pm CT
You're struggling with employee retention. While it's a priority for your organization to address this challenge, you don't have time to build and implement the personalized development plans to upskill your people for the jobs they have today, much less help prepare them for a future career path. Enter BizSkills: the first ever off-the-shelf upskilling platform that maps job roles to relevant skills to engaging, modern content, so you can expertly scale personalized learning experiences throughout your organization. BizSkills is approaching it's second birthday, and there have been impactful enhancements over the last two years to make it an even more powerful solution than when it was first launched.
Join Tawn Gutermuth, Director of Solutions Consulting, as he walks through key points and specific examples within the BizSkills platform:
Delivering training plans relevant to each role and skill level.
How to stay on top of ever-changing skill requirements and content needs.
Retaining your employees by providing opportunities for career moves.
Empowering employees to steer their own learning by browsing skills relevant to their role or related roles.
Quickly assessing employee's evolving skills.
Measuring the success of personalized skills development at your organization.
Brought to you by your presenters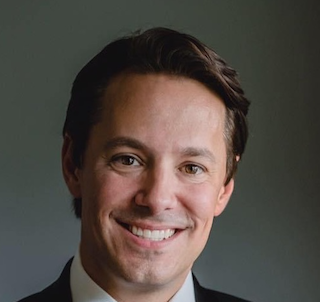 Tawn Gutermuth
Director of Solutions Consulting
BizLibrary
Tawn Gutermuth is a Manager of Solutions Consulting with BizLibrary, specializing in solution discovery, design and demonstration.  He began his career as a software developer and is still a Tech geek at heart with a passion for finding solutions to Client issues.  He has over 20 years of experience helping organizations plan, execute and evaluate B2B software and solutions.
FAQ
Q. What platform do you use for your webinars?
A. We use ON24 as our webinar platform.
Q. Do I need to download anything to attend?
A. No, ON24's interface does not require a download. You'll just need to make sure you have Adobe Flash enabled and for best results, close down any extra browser windows.
Q. How do I listen in to the webinars?
A. To listen in, you will need a pair of headphones or computer speakers. We do not provide a dial-in number for attendees.
Q. How early can I join the webinar?
A. The webinar room will open 15 minutes before the webinar starts.
Q. Do you recommend a certain browser to watch the webinar?
A. After 3/21/20, ON24 will not support Internet Explorer. We recommend using a supported browser, such as Microsoft Edge, Google Chrome, or Mozilla Firefox to view the webinar.
Q. Do you offer credits for your webinars?
A. Yes, most of our webinars are approved for one hour of HRCI and SHRM general credit. In order to be approved for credits, you must attend at least 50 minutes of the webinar.
Q. How do I know if the webinar is approved for credits?
A. If a webinar is approved for SHRM or HRCI general credits, the registration page will have the SHRM and HRCI badges at the bottom of the page. If you have any questions regarding credits, email kmiller@bizlibrary.com.
Q. How will I receive my HRCI and SHRM certificate?
A. If you have attended for 50 minutes of an approved webinar, there are a few ways you can obtain your certificate. First, you can download the certificate from a widget in our platform. If you forget to download the certificate during the webinar, an email will be sent with the certificate about 2 hours after the webinar is complete.
Q. If I'm not able to watch the webinar at the live time, can I watch it later?
A. Yes! We understand that you might not be able to watch the webinar at the live time, so we offer our webinars on demand. On-demand webinars are available up until 12 months after the initial live webinar date.
Q. What if I am having trouble accessing the webinar?
A. The webinar room will open 15 minutes before the live time. If you are still having issues attending, email kmiller@bizlibrary.com.