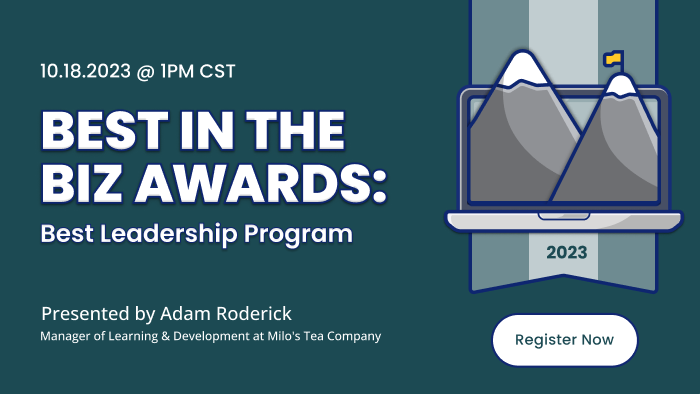 Best in the Biz Awards: Best Leadership Program
Wednesday, Oct. 18, 2023, 1:00 pm CT
According to a recent BizLibrary survey, the TOP business challenge organizations face is underdeveloped leadership, and 65% of organizations surveyed want to focus on leadership training above anything else.  
Leadership training is at the top of almost every training and development professional's priority list because they know how important it is to empower their people to reach the next summit of their career. Additionally, it helps with identifying hi-potentials for people management positions, improves the skills of existing leaders, and prepares employees for senior leadership opportunities. When programs like these are in place, it leads to more internal promotions, better productivity, and less turnover. 
BizLibrary is thrilled to be joined by Milo's Tea Company, our Best in the Biz: Best Leadership Program award winner, to discuss how their program equipped leaders with the resources and support needed to implement effective and impactful coaching techniques and to elevate their leadership impact. By utilizing microlearning sessions and "Coaching Circles," they have been able to focus on building a peer-elevated community of support for all leaders in the program.   
Join Adam Roderick, Manager of Learning and Development at Milo's Tea Company, as he walks us through:  
How Milo's Tea Company determined the growing need for leadership development

 

How they gained leadership buy-in 

 

The process of building and launching the program 

 

Key components to measuring success 

 

Challenges they overcame and advice for anyone trying to launch a similar program 

 
Brought to you by your presenters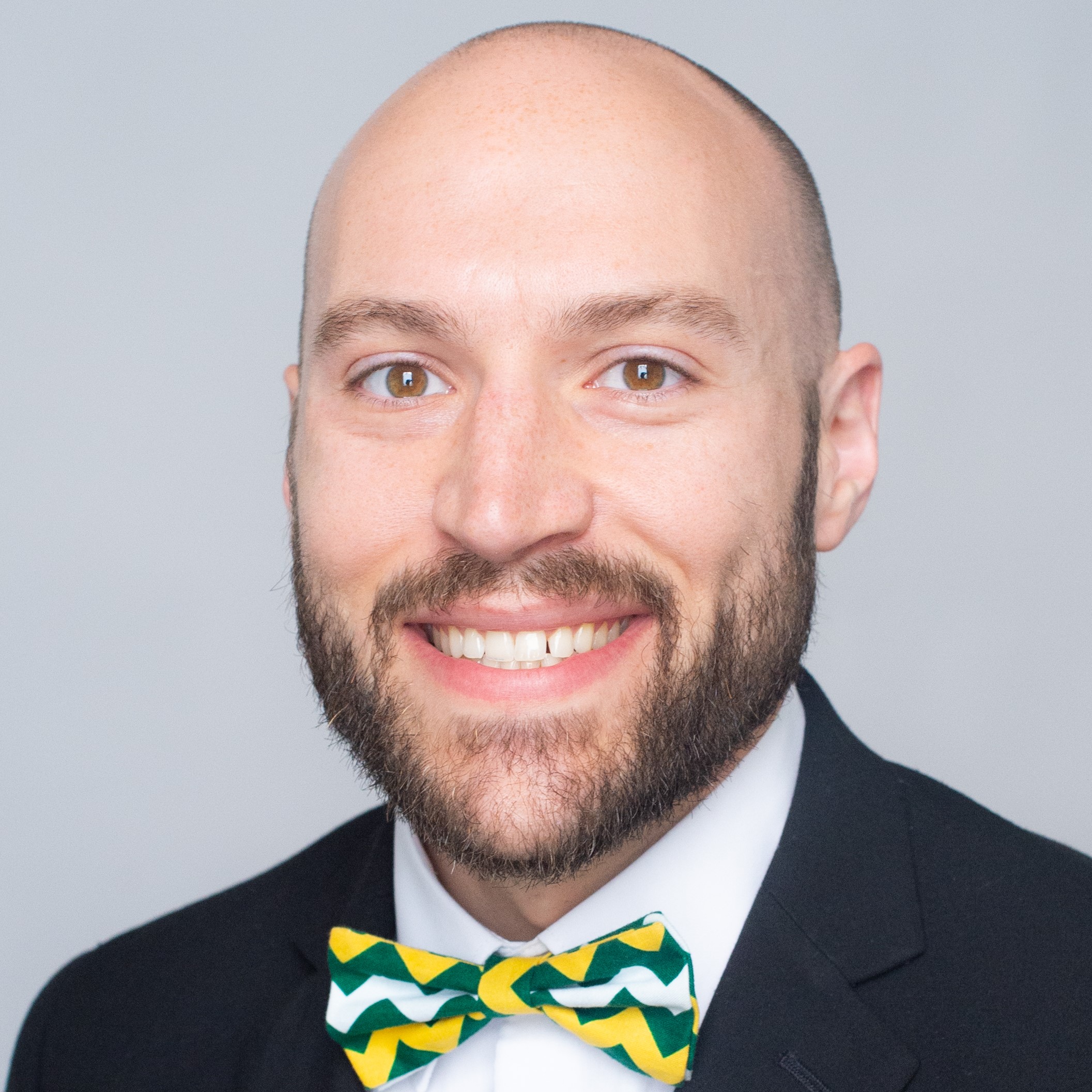 Adam Roderick
Manager of Learning & Development
Milo's Tea Company
Adam Roderick is the Manager of Learning and Development for Milo's Tea Company. He leads efforts to build a Culture of Learning at Milo's Tea Company and to ensure Milo's is a place People Come To Grow. Adam earned a B.S. in Psychology from the University of Alabama at Birmingham and a M.Ed. in Clinical Counseling from the University of Montevallo. Prior to joining Milo's Tea Company, he worked in a variety of clinical environments and spent 8.5 years in various coaching and leadership roles at The University of Alabama at Birmingham. Since joining Milo's Tea Company in Feb 2022, he has led the creation of numerous programs including Milo's Leaders as Coaches program, Workday Learning powered by BizLibrary, Milo's Growth Pathways, Operations Leadership Development, and Milo's Mentorship Program. Adam is fueled by equipping and empowering others to reach their full potential.


BizLibrary is an approved credit provider for HR Certification Institute (HRCI), the Society for Human Resource Management (SHRM-SCP® or SHRM-CP®), ATD Certification Institute (CPTD/APTD), and Training Industry (CPTM). Viewing this webcast in its entirety qualifies for 1 recertification credit hour towards each credential. Learn more on our accredited content page.
FAQ
Q. What platform do you use for your webinars?
A. We use ON24 as our webinar platform.
Q. Do I need to download anything to attend?
A. No, ON24's interface does not require a download. You'll just need to make sure you have Adobe Flash enabled and for best results, close down any extra browser windows.
Q. How do I listen in to the webinars?
A. To listen in, you will need a pair of headphones or computer speakers. We do not provide a dial-in number for attendees.
Q. How early can I join the webinar?
A. The webinar room will open 15 minutes before the webinar starts.
Q. Do you recommend a certain browser to watch the webinar?
A. After 3/21/20, ON24 will not support Internet Explorer. We recommend using a supported browser, such as Microsoft Edge, Google Chrome, or Mozilla Firefox to view the webinar.
Q. Do you offer credits for your webinars?
A. Yes, most of our webinars are approved for one hour of HRCI and SHRM general credit. In order to be approved for credits, you must attend at least 50 minutes of the webinar.
Q. How do I know if the webinar is approved for credits?
A. If a webinar is approved for SHRM or HRCI general credits, the registration page will have the SHRM and HRCI badges at the bottom of the page. If you have any questions regarding credits, email kmiller@bizlibrary.com.
Q. How will I receive my HRCI and SHRM certificate?
A. If you have attended for 50 minutes of an approved webinar, there are a few ways you can obtain your certificate. First, you can download the certificate from a widget in our platform. If you forget to download the certificate during the webinar, an email will be sent with the certificate about 2 hours after the webinar is complete.
Q. If I'm not able to watch the webinar at the live time, can I watch it later?
A. Yes! We understand that you might not be able to watch the webinar at the live time, so we offer our webinars on demand. On-demand webinars are available up until 12 months after the initial live webinar date.
Q. What if I am having trouble accessing the webinar?
A. The webinar room will open 15 minutes before the live time. If you are still having issues attending, email kmiller@bizlibrary.com.