Unleash Your Inner Tyrant
Presented by: Jeff Havens
Wednesday, December 6th, 2017
1:00 pm CT
What are people saying about BizLibrary webinars?
"This webinar fit perfectly with current topics being reviewed and trained in our company."
- Jennifer L
"The presenter was great. I wish every webinar I attended was this interesting. The presenter made it very exciting."
- Heather E
This webinar from Jeff Havens and BizLibrary helps managers and executives become better leaders by showing them everything they should avoid – including how to create a culture of fear and mistrust, how to oppress and demoralize employees, and how to stand firm in the face of all change – before wrapping up with a serious conversation about the kind of leaders we should all strive to become.
This webcast covers the four main areas of leadership: creating a healthy corporate culture; management/employee relations; crisis management; and change management. Unleash Your Inner Tyrant! is a unique program that combines quality, researched content with a heavy dose of humor.
Don't let your management team miss out on this webinar, there's no better way to energize your management team while providing them with invaluable training they will remember for months and years to come.
In this webinar, you'll learn:
How to create a healthy, vibrant corporate culture through open communication and active accessibility
How to inspire trust and loyalty in your employees by setting reasonable expectations and delivering truly constructive criticism when necessary
How to approach change in order to achieve seamless integration of new product lines, marketing strategies, department mergers, and other new initiatives
How to employ one simple technique to move an employee from satisfaction to engagement.
How to become the kind of leader others are excited to follow
PRESENTERS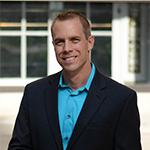 Jeff Havens
Keynote Speaker
The Jeff Havens Company
Jeff Havens is one of the most in-demand presenters in North America. By combining the content of the traditional presentation with the entertainment value of a comedy show, Jeff has found enthusiastic audiences in government, academia, small businesses and several Fortune 50 companies.
Erin Boettge
Webinar Host
BizLibrary
Erin is responsible for all aspects of content development, including development of ebooks, how-to guides, infographics, webinars and more. She conducts research about HR topics to deliver the most up-to-date content possible to the BizLibrary audience.
FAQ
Q. What platform do you use for your webinars?
A. We use ON24 as our webinar platform.
Q. Do I need to download anything to attend?
A. No, ON24's interface does not require a download. You'll just need to make sure you have Adobe Flash enabled and for best results, close down any extra browser windows.
Q. How do I listen in to the webinars?
A. To listen in, you will need a pair of headphones or computer speakers. We do not provide a dial-in number for attendees.
Q. How early can I join the webinar?
A. The webinar room will open 15 minutes before the webinar starts.
Q. Do you recommend a certain browser to watch the webinar?
A. Yes, we would recommend to avoid using Internet Explorer as we found it is not as compatible with our platform.
Q. Do you offer credits for your webinars?
A. Yes, most of our webinars are approved for one hour of HRCI and SHRM general credit. In order to be approved for credits, you must attend at least 50 minutes of the webinar.
Q. How do I know if the webinar is approved for credits?
A. If a webinar is approved for SHRM or HRCI general credits, the registration page will have the SHRM and HRCI badges at the bottom of the page. If you have any questions regarding credits, email kmiller@bizlibrary.com.
Q. How will I receive my HRCI and SHRM certificate?
A. If you have attended for 50 minutes of an approved webinar, there are a few ways you can obtain your certificate. First, you can download the certificate from a widget in our platform. If you forget to download the certificate during the webinar, an email will be sent with the certificate about 2 hours after the webinar is complete.
Q. If I'm not able to watch the webinar at the live time, can I watch it later?
A. Yes! We understand that you might not be able to watch the webinar at the live time, so we offer our webinars on demand. On-demand webinars are available up until 12 months after the initial live webinar date.
Q. What if I am having trouble accessing the webinar?
A. The webinar room will open 15 minutes before the live time. If you are still having issues attending, email kmiller@bizlibrary.com.

BizLibrary is a credit provider for HR Certification Institute (HRCI) and for the Society for Human Resource Management (SHRM). Viewing this webcast in its entirety qualifies for a recertification credit hour (general credit) for SHRM and HRCI. For more information visit our accredited content page.