2020 Mission Critical: Reskill Your Workforce
Presented by: Dean Pichee
Thursday, November 14, 2019
1:00 pm CT
What are people saying about BizLibrary webinars?
"This webinar fit perfectly with current topics being reviewed and trained in our company."
- Jennifer L
"The presenter was great. I wish every webinar I attended was this interesting. The presenter made it very exciting."
- Heather E
The world of work as we know it is changing. As artificial intelligence and automation enter the workplace, the role of the human workforce must evolve. The "technology takeover" we've been talking about for years is not right around the corner, it's here. Intelligent machines are beginning to take on the more physical and repetitive tasks, so where does that leave the human workforce? For the humans to thrive, we must focus on our biggest strength — being human. Skills like creativity, judgement, and interpersonal communication are valued more than ever, but research has found that most companies have large gaps in those critical areas of "soft skills." These gaps are creating an even bigger need for companies to build a strong learning program — quickly. So, where do we start?
Learn from CEO and Founder of BizLibrary, Dean Pichee, as he explains why the focus should be on reskilling current employees, and how other companies are using this pivotal time to establish a strong learning and development program and achieve future success within their industry.
During this session, you'll learn:
How jobs are evolving and what this means for learning and development in the workforce
Why reskilling your employees is not only beneficial, but mission critical to your organization
Four attributes of a modern learning experience that will aid in the reskilling efforts and increase employee engagement
This webinar was originally presented at HR Virtual Summit 2019.
PRESENTERS
Dean Pichee
CEO & Founder
BizLibrary
Dean Pichee founded BizLibrary in 1996, to provide affordable, high-quality, training resources to small and mid-sized organizations across all industries. Prior to founding BizLibrary, Dean founded and sold Capital Training Company, a training solutions provider for banks and financial institutions. Before founding Capital Training Company, Pichee served as the Vice President for Bankers Training, also a training provider for the financial training industry. Dean has served on the board of directors of leading trade associations for learning providers, including the Digital Learning Organization, and its predecessor, Training Media Association. He has also served on the board for the ALS Society of St. Louis. Dean earned a business degree from Washington University.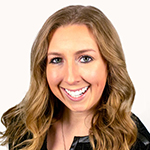 Katie Miller
Webinar Host
BizLibrary
As a Marketing Specialist with BizLibrary, Katie helps facilitate and create educational and engaging webinars geared towards Human Resources and Learning and Development professionals. She conducts research and works with subject matter experts to ensure the BizLibrary audience is receiving the most relevant and up-to-date content possible.
FAQ
Q. What platform do you use for your webinars?
A. We use ON24 as our webinar platform.
Q. Do I need to download anything to attend?
A. No, ON24's interface does not require a download. You'll just need to make sure you have Adobe Flash enabled and for best results, close down any extra browser windows.
Q. How do I listen in to the webinars?
A. To listen in, you will need a pair of headphones or computer speakers. We do not provide a dial-in number for attendees.
Q. How early can I join the webinar?
A. The webinar room will open 15 minutes before the webinar starts.
Q. Do you recommend a certain browser to watch the webinar?
A. After 3/21/20, ON24 will not support Internet Explorer. We recommend using a supported browser, such as Microsoft Edge, Google Chrome, or Mozilla Firefox to view the webinar.
Q. Do you offer credits for your webinars?
A. Yes, most of our webinars are approved for one hour of HRCI and SHRM general credit. In order to be approved for credits, you must attend at least 50 minutes of the webinar.
Q. How do I know if the webinar is approved for credits?
A. If a webinar is approved for SHRM or HRCI general credits, the registration page will have the SHRM and HRCI badges at the bottom of the page. If you have any questions regarding credits, email kmiller@bizlibrary.com.
Q. How will I receive my HRCI and SHRM certificate?
A. If you have attended for 50 minutes of an approved webinar, there are a few ways you can obtain your certificate. First, you can download the certificate from a widget in our platform. If you forget to download the certificate during the webinar, an email will be sent with the certificate about 2 hours after the webinar is complete.
Q. If I'm not able to watch the webinar at the live time, can I watch it later?
A. Yes! We understand that you might not be able to watch the webinar at the live time, so we offer our webinars on demand. On-demand webinars are available up until 12 months after the initial live webinar date.
Q. What if I am having trouble accessing the webinar?
A. The webinar room will open 15 minutes before the live time. If you are still having issues attending, email kmiller@bizlibrary.com.