Innovation Made Simple: Uncrapify Your Future
Presented by: Jeff Havens
Wednesday, July 26, 2017
1:00 pm CT
What are people saying about BizLibrary webinars?
"This webinar fit perfectly with current topics being reviewed and trained in our company."
- Jennifer L
"The presenter was great. I wish every webinar I attended was this interesting. The presenter made it very exciting."
- Heather E
If you've listened to anyone talk about innovation recently, you've probably heard something along these lines:
"The world is changing at a crazy fast rate. Everything you're doing now is about to become obsolete. If you don't come up with some amazing, industry-changing ideas in the next 18 seconds, your business is basically going to disappear. Have a nice day."
And if that's the kind of doomsayer message that you and your friends love hearing, then you can stop reading now.
But if you'd like to present innovation as a simple process that literally everyone is capable of performing, then you might want to listen to Uncrapify Your Future! Filled with the trademark wit that has made Jeff Havens one of the most in-demand speakers in North America, Uncrapify Your Future! will make the process of coming up with new ideas easier and more rewarding than you ever thought possible. Because it turns out that every innovation in every industry – from automobiles to streaming music, coffee cup holders to wartime treaties – follows the same straightforward pattern.
Your business is always changing, and so you will always need people to anticipate and capitalize on those changes. If you want them to think that being innovative is a daunting task that only a few elites can handle, listen to someone else. But if you want your audience walking away realizing that they're all capable of greatness, then Uncrapify Your Future! is for you.
Oh, and did we mention that it's also hilarious? Well it is. And imagine that – a keynote that's both educational and enjoyable. How innovative!
In this webinar, you'll learn:
The three-step process which every innovation throughout all of human history has inevitably followed
The one and only barrier to innovative thought, and how to overcome it
Case studies of various innovative products and ideas
Reframing the entire concept of innovation from "big ideas that change the world" to "small ideas that slowly become big ideas that eventually change the world"
PRESENTERS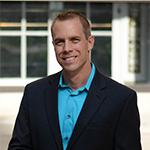 Jeff Havens
Keynote Speaker
The Jeff Havens Company
Jeff Havens is one of the most in-demand presenters in North America. By combining the content of the traditional presentation with the entertainment value of a comedy show, Jeff has found enthusiastic audiences in government, academia, small businesses and several Fortune 50 companies.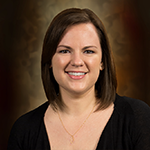 Krista Brubaker
Webinar Host
BizLibrary
Krista is the Content Marketing Specialist at BizLibrary. Her main goal is writing relevant and helpful content for the HR and L&D community. She manages blog posts, press releases, social media, and assists with creating educational resources.
FAQ
Q. What platform do you use for your webinars?
A. We use ON24 as our webinar platform.
Q. Do I need to download anything to attend?
A. No, ON24's interface does not require a download. You'll just need to make sure you have Adobe Flash enabled and for best results, close down any extra browser windows.
Q. How do I listen in to the webinars?
A. To listen in, you will need a pair of headphones or computer speakers. We do not provide a dial-in number for attendees.
Q. How early can I join the webinar?
A. The webinar room will open 15 minutes before the webinar starts.
Q. Do you recommend a certain browser to watch the webinar?
A. Yes, we would recommend to avoid using Internet Explorer as we found it is not as compatible with our platform.
Q. Do you offer credits for your webinars?
A. Yes, most of our webinars are approved for one hour of HRCI and SHRM general credit. In order to be approved for credits, you must attend at least 50 minutes of the webinar.
Q. How do I know if the webinar is approved for credits?
A. If a webinar is approved for SHRM or HRCI general credits, the registration page will have the SHRM and HRCI badges at the bottom of the page. If you have any questions regarding credits, email kmiller@bizlibrary.com.
Q. How will I receive my HRCI and SHRM certificate?
A. If you have attended for 50 minutes of an approved webinar, there are a few ways you can obtain your certificate. First, you can download the certificate from a widget in our platform. If you forget to download the certificate during the webinar, an email will be sent with the certificate about 2 hours after the webinar is complete.
Q. If I'm not able to watch the webinar at the live time, can I watch it later?
A. Yes! We understand that you might not be able to watch the webinar at the live time, so we offer our webinars on demand. On-demand webinars are available up until 12 months after the initial live webinar date.
Q. What if I am having trouble accessing the webinar?
A. The webinar room will open 15 minutes before the live time. If you are still having issues attending, email kmiller@bizlibrary.com.