Developing the Coaching Skills of Your Managers and Leaders
Presented by: Erin Boettge
Wednesday, December 13th, 2017
1:00 pm CT
What are people saying about BizLibrary webinars?
"This webinar fit perfectly with current topics being reviewed and trained in our company."
- Jennifer L
"The presenter was great. I wish every webinar I attended was this interesting. The presenter made it very exciting."
- Heather E
What are the obligations of managers? The answer to this question varies from organization to organization based upon a number of factors such as industry, culture, department, skill level of the team, etc. Regardless of the organization, at the very heart of this question lies a dilemma.
Managers may have to perform well, depending upon a variety of situations at various places along a continuum, ranging from ensuring employees comply with established processes and procedures at one end, to career development and skill improvement towards the other end. Who's to say which of the outcomes is more or less important?
In fact, we'd probably agree that the outcomes suggested by such a continuum are all important depending upon the situation. With so many possible outcomes and objectives legitimately competing for our managers' attention, are there a set of uniform skills or competencies we can use to guide our managers ongoing training and development?
In this webinar, you'll learn:
Why coaching skills are important for your managers, leaders, and organization
What is coaching and how to apply key skills to align with specific employees and situations
An overview of traditional coaching models and what you can do to improve them
How we can get managers to make time to coach
A "coaches' toolkit" that includes emerging competencies for managers and leaders
The key difference between coaching and mentoring
PRESENTERS
Erin Boettge
Content Marketing Manager
BizLibrary
Erin is responsible for all aspects of content development, including development of ebooks, how-to guides, infographics, webinars and more. She conducts research about HR topics to deliver the most up-to-date content possible to the BizLibrary audience.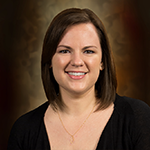 Krista Brubaker
Webinar Host
BizLibrary
Krista is the Content Marketing Specialist at BizLibrary. Her main goal is writing relevant and helpful content for the HR and L&D community. She manages blog posts, press releases, social media, and assists with creating educational resources.
FAQ
Q. What platform do you use for your webinars?
A. We use ON24 as our webinar platform.
Q. Do I need to download anything to attend?
A. No, ON24's interface does not require a download. You'll just need to make sure you have Adobe Flash enabled and for best results, close down any extra browser windows.
Q. How do I listen in to the webinars?
A. To listen in, you will need a pair of headphones or computer speakers. We do not provide a dial-in number for attendees.
Q. How early can I join the webinar?
A. The webinar room will open 15 minutes before the webinar starts.
Q. Do you recommend a certain browser to watch the webinar?
A. Yes, we would recommend to avoid using Internet Explorer as we found it is not as compatible with our platform.
Q. Do you offer credits for your webinars?
A. Yes, most of our webinars are approved for one hour of HRCI and SHRM general credit. In order to be approved for credits, you must attend at least 50 minutes of the webinar.
Q. How do I know if the webinar is approved for credits?
A. If a webinar is approved for SHRM or HRCI general credits, the registration page will have the SHRM and HRCI badges at the bottom of the page. If you have any questions regarding credits, email kmiller@bizlibrary.com.
Q. How will I receive my HRCI and SHRM certificate?
A. If you have attended for 50 minutes of an approved webinar, there are a few ways you can obtain your certificate. First, you can download the certificate from a widget in our platform. If you forget to download the certificate during the webinar, an email will be sent with the certificate about 2 hours after the webinar is complete.
Q. If I'm not able to watch the webinar at the live time, can I watch it later?
A. Yes! We understand that you might not be able to watch the webinar at the live time, so we offer our webinars on demand. On-demand webinars are available up until 12 months after the initial live webinar date.
Q. What if I am having trouble accessing the webinar?
A. The webinar room will open 15 minutes before the live time. If you are still having issues attending, email kmiller@bizlibrary.com.