DIVERSITY AND INCLUSION PLAYLIST
Recent events have left many of us feeling sad, outraged, frustrated, and confused about how to confront racism, injustice, and inequality in our world. Fear of saying the wrong thing or not knowing what to do holds us back, but it's time to change.

We have put together several videos from our training content library to help you educate yourself and your employees on how to be champions of diversity and inclusion in our workplaces and our world. The videos in this playlist will help you realize and work to overcome your own biases, teach you how to speak up against racism, understand the difference between anti-racist and not racist, and so much more.
Anti-Racism: Because "Not Racist" Is Not Enough
The difference between being anti-racist and not racist comes down to our actions. In this video, you'll learn ways to become anti-racist instead of not racist. We'll share what not to say, how to become aware of and avoid microaggressions, how to speak up in your own circles, and much more.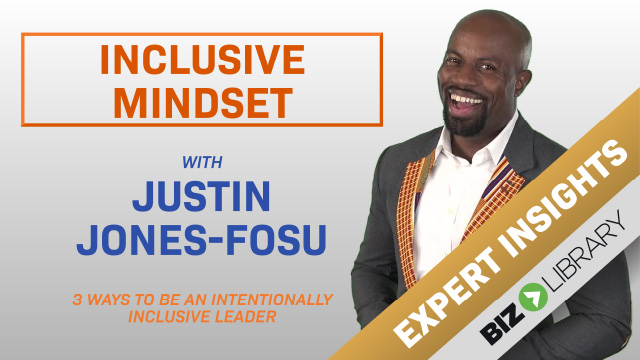 Inclusive Mindset: 3 Ways to Be an Intentionally Inclusive Leader
Being a leader doesn't always have to do with being liked. It's about making the right choices and stepping up for others. In this video, expert Justin Jones-Fosu shares how to authentically embrace diversity and inclusion through addressing unfairness and mistreatment despite any potential backlash, building trust, believing in your people, and leading vulnerably.
Diversity Toolkit: Conscious Inclusion
Creating a more inclusive workplace doesn't just fall on one department; it needs to be an organization-wide effort and a part of your everyday culture. Learn how to practice conscious inclusion through training, hiring, goal setting, and more.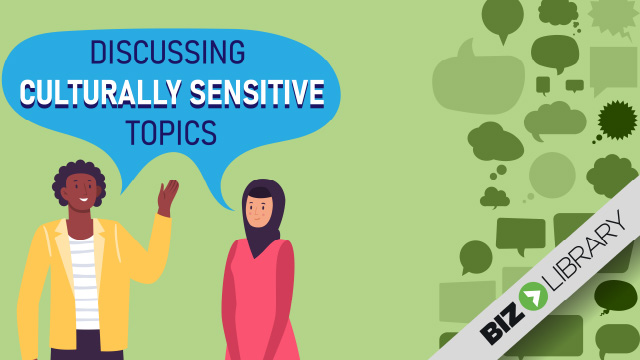 Discussing Culturally Sensitive Topics
Talking about cultural and social issues at work can be uncomfortable and get heated quickly. In this video, viewers will learn strategies to help address these subjects more respectfully by remembering remaining empathetic, respectful, and open-minded throughout the conversation.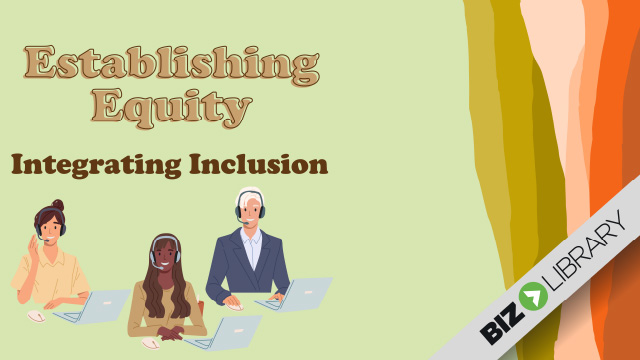 Establishing Equity: Integrating Inclusion
While we often lump diversity and inclusion in the same bucket, the two are different but closely linked. In this video, viewers will learn about the relationship between diversity and inclusion within an organization as well as steps for how to maintain a diverse workforce.
Overcoming Unconscious Bias
Unconscious bias refers to automatic, ingrained, and unintentional stereotypes that can influence our actions without us even realizing it. Learn how to become aware and acknowledge these biases, as well as how to overcome them and how confront harmful habits and prejudices.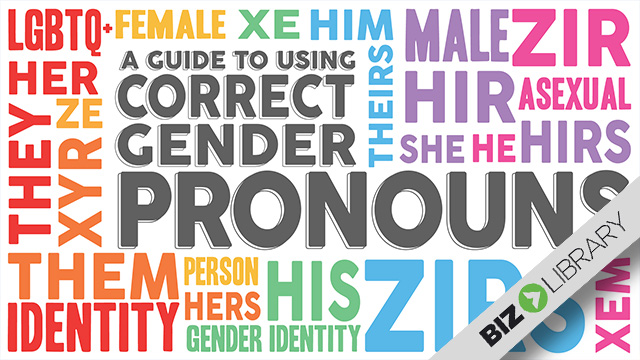 A Guide to Using Correct Gender Pronouns
This lesson gives an overview of the types of gender pronouns, as well as when it's appropriate to use each one. Viewers will also learn tips on asking about pronouns in a respectful way.
Fill out the form to access the full-length videos from this playlist