This is part four of our BizLibrary Values series, in which we explore the pursuit of excellence. Check out the rest of the series here:
Journey (verb) /ˈjərnē/ 1. An act of traveling from one place to another
As I typed "journey" in the search bar, 759,000,000 results appeared. Wow! That's a lot of information to look through. Then I realized most of the results on the first page were about the band Journey. I bet everyone can remember at least one song from Journey!
The journey I'll be discussing in this post starts with a new BizLibrary employee's first day…
Stepping off the elevator, I'm met with a bright screen that welcomes me to the new office. I can hear chatter near the coffee pots, laughter coming from around the corner, and footsteps traveling swiftly across the tile to the large conference room.
These three things are common at nearly every workplace in America. The piece that sets us apart from every other business are the humans that are waiting for that fresh brewed java, filling the space with laughter, and swiftly moving down the hall. BizLibrary employees make this place what it is today.
Enjoy the Journey is one of our seven core values at BizLibrary. Where we work and what we do for a living is such a large part of our lives – we owe it to ourselves to enjoy it.
I know it sounds like a cliché, but every part of it is true. We spend 33% of our day at work. For some, it's just a place. For us, it's a family.
At BizLibrary, the "Journey" is made up of three pieces – feedback, culture, and fun.
This is a place where we encourage feedback, everyone is approachable and we have fun. We are in the business of changing the way employees learn and retain information, but we are also a culture of curiosity and caring.
Giving and receiving feedback
First, let's talk about encouraging feedback as a critical piece of the journey. As Ken Blanchard says, "Feedback is the breakfast of champions."
It is not rare to find two or more colleagues working together on a new idea and openly sharing thoughts, concerns and overall feedback.
The new office was designed with several areas specifically for collaboration. These collaboration areas cater to those that need to draw out their ideas or get away from the norm by using the dry erase walls (yes, walls), dry erase coffee tables, or the chairs and couches in every corner.
Encouraging feedback and collaboration is just one of the ways we're able to work toward business goals through adapting to the needs of our employees.
Building a company culture
The second aspect of enjoying the journey is our focus on culture – everyone is approachable and we're known for treating each other like a family.
"Culture brings teams together. Culture creates innovation. Your culture is now transparent."
– Predictions for 2017, Bersin by Deloitte
Businesses need to evolve as their portfolio of products and services grow and they bring on new talent. What worked 30 years ago may not be effective today. The ability to publicly rate a company is at every employee's fingertips, and depending on their experience, that could cause damage to a company's brand.
Maintaining a transparent culture and improving the employee experience is an important part of the journey.
Research has shown that smaller functional teams that share values, are transparent, allow for free flow of information, and reward their people for their skills & abilities will help the company not only exist, but thrive. Removing the silo effect makes an impact and feeds innovation.
Having fun
"Creativity is intelligence having fun." – Albert Einstein
Lastly, we have fun in our work. We all have a desire to make a difference and we strongly believe in collaborating with each other. No one really likes to work in a silo.
Don't get me wrong, there are some jobs that need to be done alone, but not at BizLibrary. We are a growing business that's been adamant about maintaining the same family culture we had in our humble beginning.
Cultivating a fun work environment while continuing to grow is important. We have a space large enough for the entire company to gather for lunch, staff meetings, and even yoga! The space invites creative minds where dry erase tables are readily available at a moment's notice. We learn from each other by engaging in conversations, whether it's openly sharing strategies or simply catching up on the weekend.
"The fun to be had at work is the fun of discovery and triumph." – Liz Ryan, Forbes
At the end of the day, you'll still hear laughter in the kitchen, casual conversations at the elevator and an overall feeling of accomplishment in every "see you tomorrow!" Their journey for the day has come to a close, but the next one is ready and waiting with new possibilities.
What's the employee experience like in your organization?
Our ebook on employee engagement is full of strategies for improving the experience of your most important asset – your people!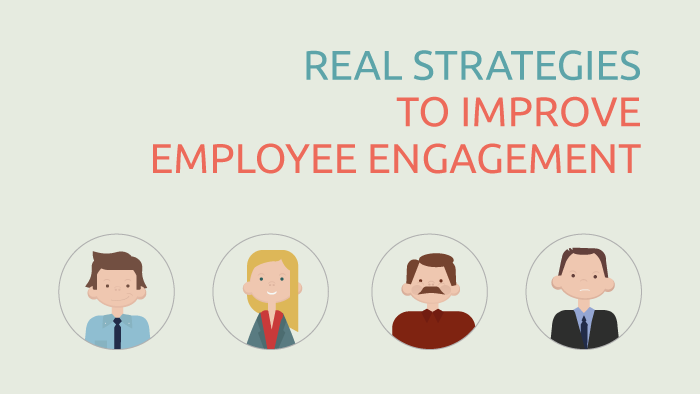 As the Director of People Operations at BizLibrary, Lezlie Stephens has a strong desire to help others in their current role, help them realize their potential and create a pathway to get there, as well as providing overall leadership development between three business units.